Thermal bath of Pré Saint Dider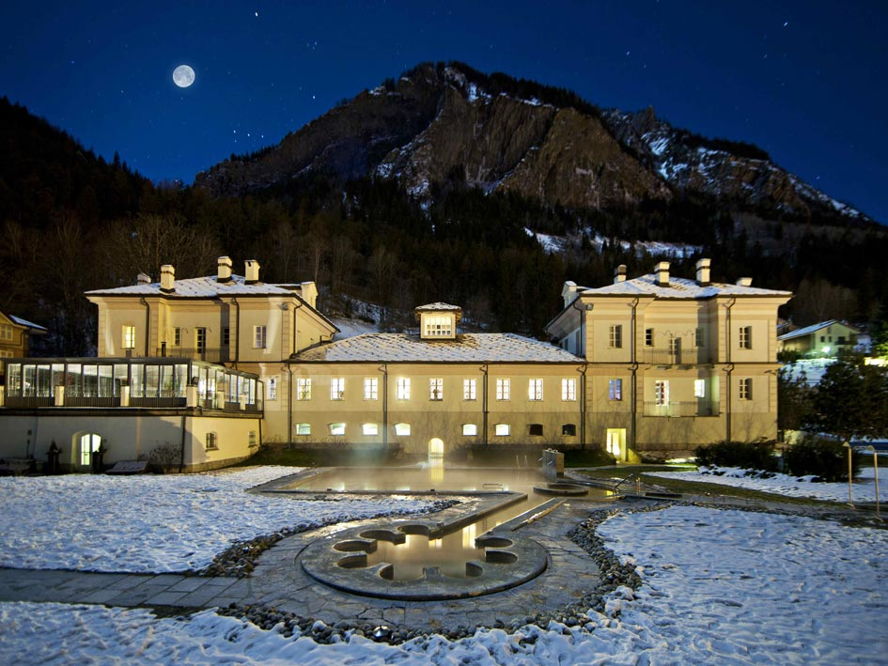 THE THERMAL BATHS OF PRE-SAINT-DIDIER, a pearl at the foot of Mont Blanc.

"If there is magic on this planet, it is contained in the water."
(Loren Eiseley)
Forget everyday stress is possible, let yourself be tempted by this fantastic place from another time.

The natural waters of the Baths come directly from the sources of the surrounding mountains, let yourself be pampered for a physical and mental wellbeing ...

All senses are stimulated here: the view, location with a panoramic view of the surrounding peaks as well as refinement and accuracy of the interiors and exteriors; hearing, even immersing your head under the warm waters you can enjoy music and sounds, letting yourself be carried away; there are many pleasant smells that refer to those inherent in the mountain context, such as pine saunas that stimulate the sense of smell; the whole body is carried away by touch not only by the water, but also by the fantastic massages and muds proposed and finally the taste, with a refreshing area, which always offers healthy, fresh and typical delicacies of the area.
Open all year round, do not miss the chance to spend a fantastic moment among the highest peaks in Europe.