Excellent progress at De Hoek - complex of 34 units, situated in the greater de Land Estate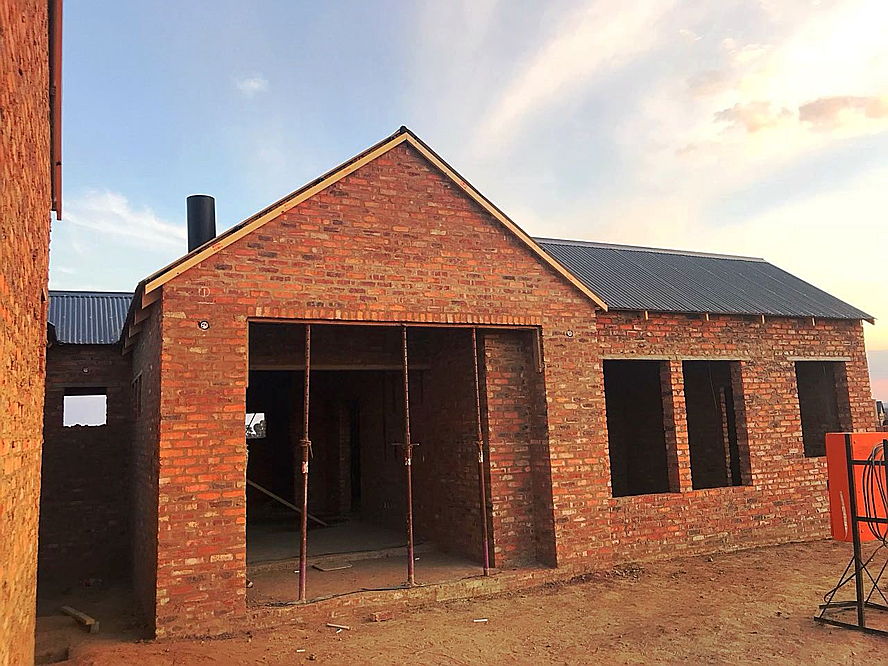 De Hoek is a complex of 34 units situated in the 4 Ha village for 55+ residents, in the greater de Land Estate of 30 Ha.
These 1,2 and 3 bedroom homes feature private gardens and are all North facing to ensure a sunny and inviting home.
From ZAR 895 000.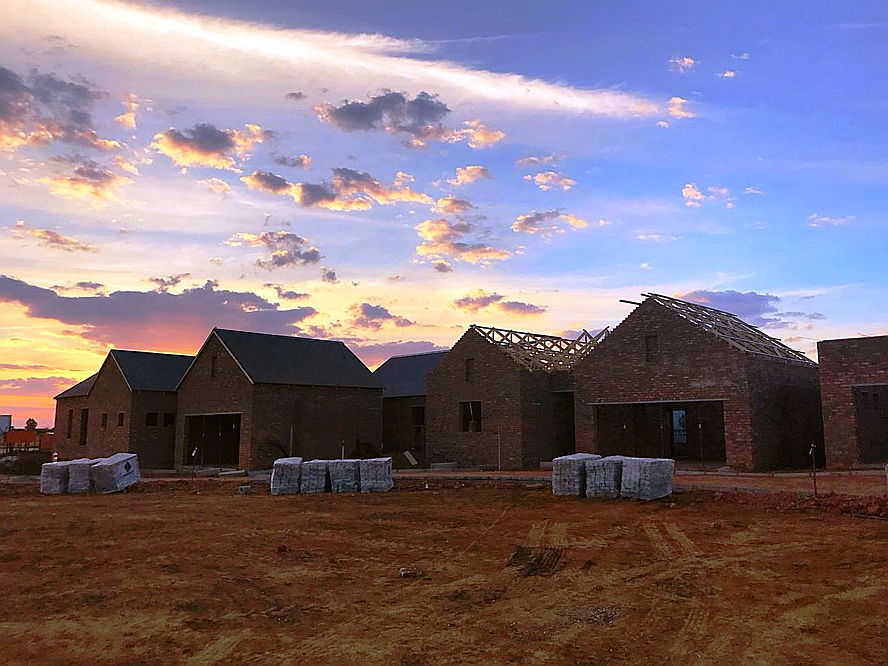 Under the excellent team of Kyalami 75, ProPlan Technologies and Landt Design Architects - these homes offer well-planned designs, attention to detail and a lifestyle of comfort.
The first home to be completed is a 3 bedroom, 2 bathroom home of 161 sqm that will be ready for occupation August 2018.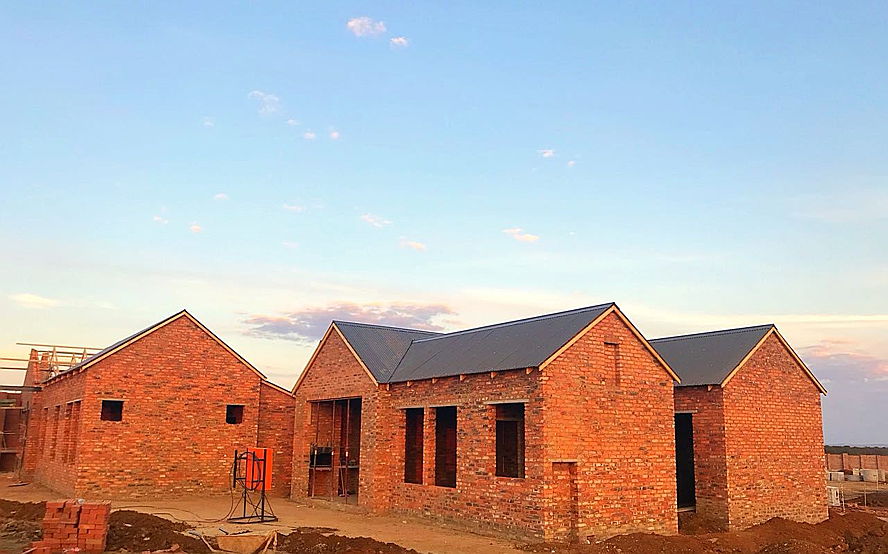 Residents in De Hoek will have the peace of mind of the 1000sqm on site de Land Care centre - where services are provided as required by the esteemed Potchefstroom Dienssentrum. de Land Care furthermore includes a restaurant, recreation facilities including a library, day clinic, hairdresser etc. The de Land Care centre construction is showing excellent progress and will be fully completed and furnished by the end of 2018.
The Potchefstroom Dienssentrum offers the added benefit of providing services and meals in the comfort of your own home.
De Hoek residents will of course also enjoy the benefits of the greater de Land Estate of 30 Ha.
Excellent security measures - including a 2.7m high border wall with additional electrified fencing added on top, an extensive camera system, 24h access control and a 2.6km perimeter route for night patrols - to name a few.
And with an intense focus on a high quality lifestyle - residents can enjoy the tree-rich boulevard, more than 2.6km of walkways for an afternoon stroll or jog, park and green areas, herb gardens and a fruit orchard.
A lifestyle where your family can spend time outside, children can play in the parks and young and old can interact - inside the security of the estate.
Below is an architect's impression of the De Hoek homes.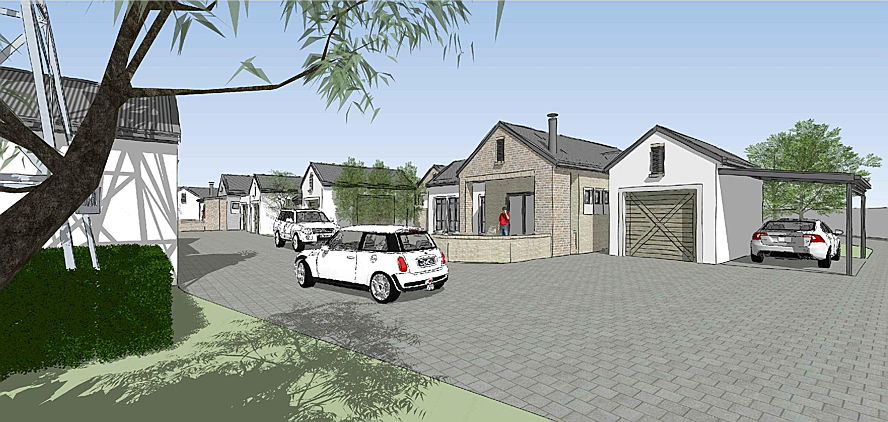 Contact us to book a viewing at De Hoek complex or to find out more about de Land Estate and the variety of stands and units available.
Beatrice Joubert
0716745673
Beatrice.Joubert@engelvoelkers.com