Celebrate our Heritage with a truly South African Braai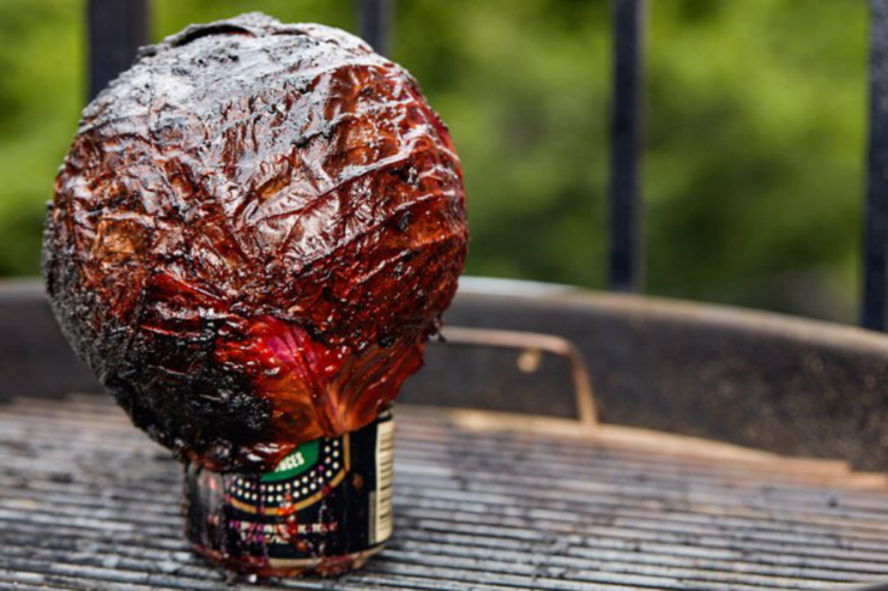 Beer Can Cabbage
Serves 6 - 8
METHOD
Using a paring knife, cut a can-sized square (about 5cm by 5cm) around the cabbage's core
Use the knife and a spoon to scoop out the inside of this area until you have a hole deep enough for the can to fit halfway in (about 5cm deep)
Place your cabbage can on a Webber braai and close the lid
Baste the cabbage with basting sauce every 15 minutes. This keeps it moist and imparts that sweet,tangy flavour
Grill for about 45 to 50minutes
Once grilled to perfection, cut up and enjoy!
Side note: You can turn those cabbage trimmings into a perfect coleslaw to accompany your braai.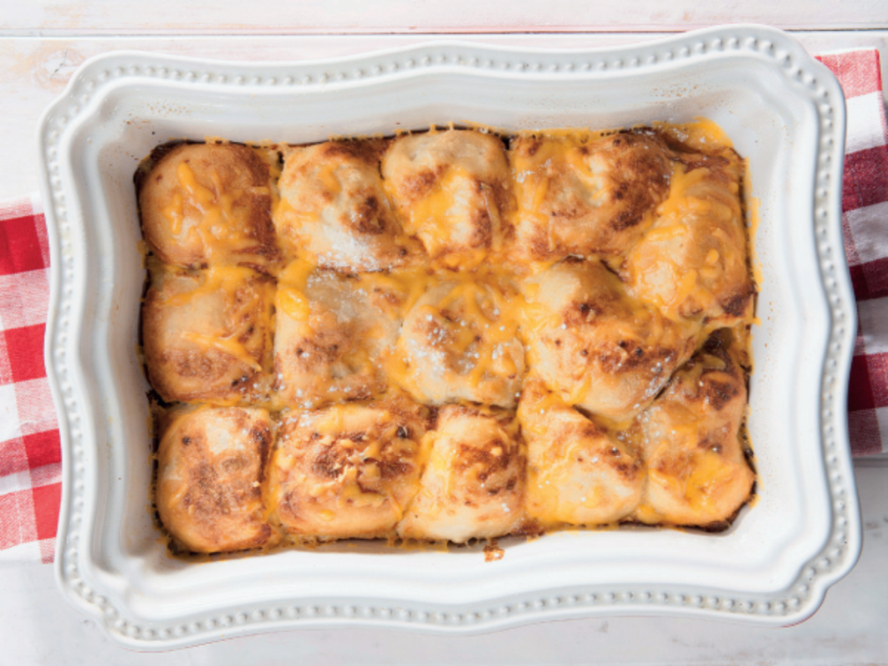 Braai-bread with cream
Serves 8
Preparation time: about 30minutes
Standing time: 40 minutes
Cooking time: 40-50minutes
INGREDIENTS
1 kg ready-made bread dough
1 packet Potato Bake(flavour of your choice)
250 ml (1 c) fresh cream
250 ml (1 c) milk
1 garlic clove, finely chopped

250 ml (1 c) grated Cheddar cheese
Instructions
Preheat the oven to 180°C. Grease a roasting pan with nonstick spray. 2 Set aside the bread dough to rise until doubled in volume. Mix the remaining ingredients except the cheese.
Pour half the cream mixture into the prepared pan.
Knock down the dough, shape into palm-sized balls or a size of your choice and pack them in the cream mixture in the pan. Pour the rest of the cream mixture over the dough balls and sprinkle the cheese on top.
Set aside to rise until doubled in volume. Bake for 40-50 minutes or until done.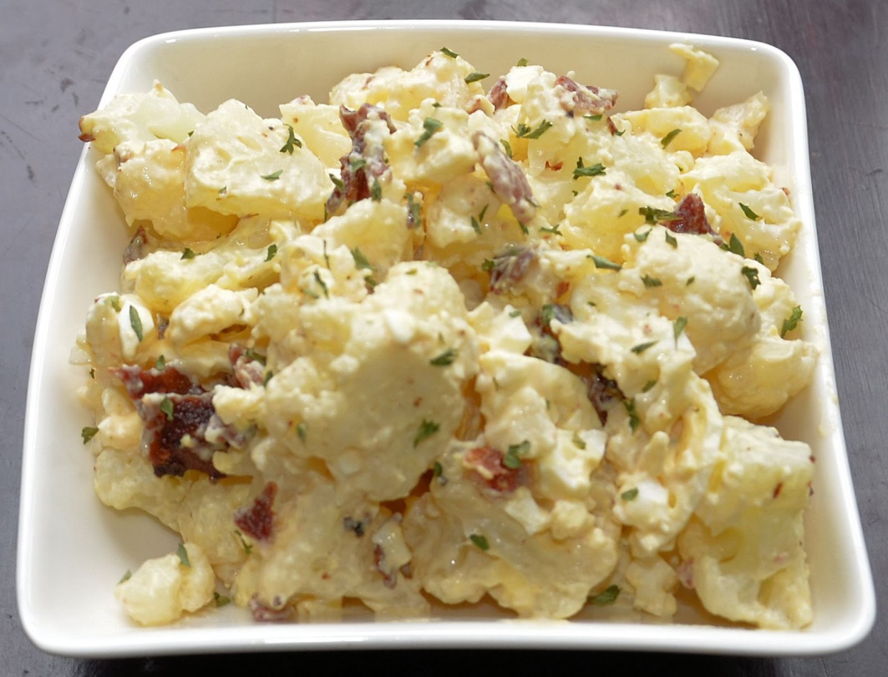 Low-Carb Cauliflower 'Potato' Salad
Serves: 5 people
Prep time: 20 minutes
Cook time: 5-7 minutes, +30 minutes' chill time
INGREDIENTS
1 head cauliflower, cored and cut into bite sized pieces
3 tablespoons skim milk
¼ cup plain, non-fat Greek yogurt
¼ cup light mayonnaise
2 tablespoons white vinegar
1 tablespoon yellow mustard
1 teaspoon celery seeds
¼ teaspoon salt
black pepper, to taste
4 hard-boiled eggs, minus2 yolks, all diced
½ cup diced celery
2 green onions, thinly sliced
INSTRUCTIONS
Bring about 2-3 inches of water to a boil in a large pot and place a steam basket with the cauliflower florets over it. The steam from the water will cook the cauliflower in about5-7 minutes. Cook until fork-tender.
You can also steam the cauliflower in the microwave by placing the florets in a large, microwave-safe bowl and adding enough water to just cover the bottom of the bowl. Cover the bowl with plastic wrap and poke some holes in the top. Microwave for 3-4 minutes, or until fork-tender.
Transfer about ½ cup of the cauliflower to a high-speed blender or food processor with 2-3 tablespoons of skim milk. You just need enough milk to loosen the cauliflower up. Blend into a thick puree, then set aside.
Transfer the remainder of the hot cauliflower to a colander and run cold water over it to halt the cooking. Set aside to let the water drain.
In a large mixing bowl,whisk together the yogurt, mayonnaise, vinegar, mustard, celery seeds, salt,and pepper.
Gently fold in the cooled and drained cauliflower florets, eggs, celery, and green onions.
Next, fold in the pureed cauliflower, and season with salt and pepper to taste.
Refrigerate for at least30 minutes before serving, so the salad gets cold and the flavors meld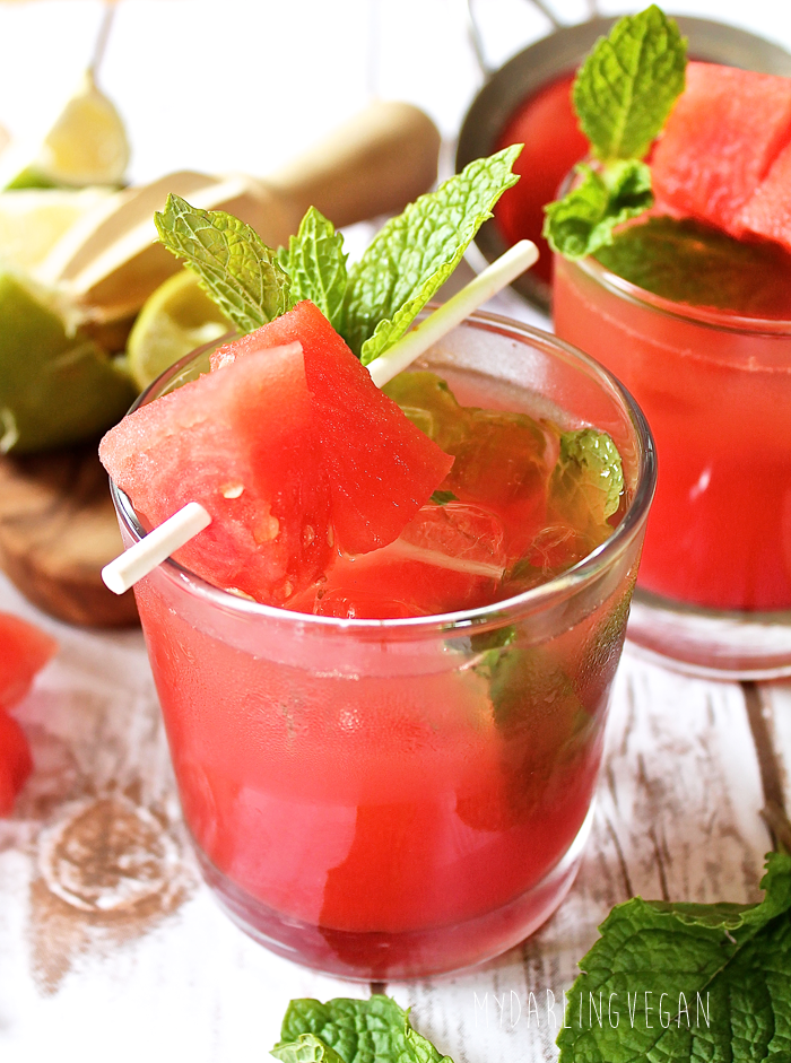 Watermelon Mojitos
INGREDIENTS
6 cups cubed watermelon
1 cup sugar syrup
50 fresh mint leaves
¾ cup fresh lime juice(approx. 5 limes)
1 cup white rum
soda
ice
INSTRUCTIONS
Blend watermelon in the blender until pureed.
Strain to remove some of the pulp (optional). Measure out 2 cups of the strained watermelon juice.
Place fresh mint in the bottom of a large jug. Add a little bit of the watermelon juice and stir and crush to release the flavors of the mint.
Add remaining watermelon juice, fresh lime juice, ⅔ cup simple syrup and rum. Fill the entire jug with ice. Top with soda.
Adjust sweetness with additional syrup if desired. Garnish with additional lime, mint and watermelon slices.
Serve immediately.
Notes
To make simple sugar syrup combine equal parts sugar and water. Bring to a boil and stir just until sugar has dissolved. Cool completely.
Follow us on Facebookengelvoelkerssouthafrica for more Heritage Day braai recipe ideas.