Gauteng: Business, lifestyle, history and more...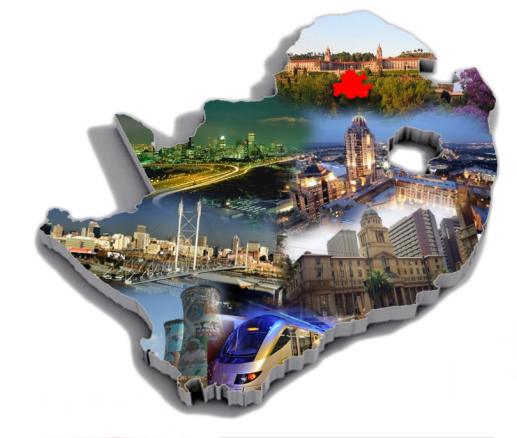 Gauteng which means"place of gold", has a very unique geography, combining beauty and mineral wealth. It has a population of over 13 million, and accounts for only1.5% of the land area.
It is highly urbanised,and boasts both the country's largest city, Johannesburg as well as the admin capital, Pretoria. It also has an abundance of industrial areas making it a very popular choice for both business and residential.
"The Gauteng property market is definitely an investor's destination as rentals are in high demand"says Craig Hutchison, CEO of Engel & Völkers Southern Africa. "We take a look at the various areas and their markets - as we know that the area will offer something for everyone".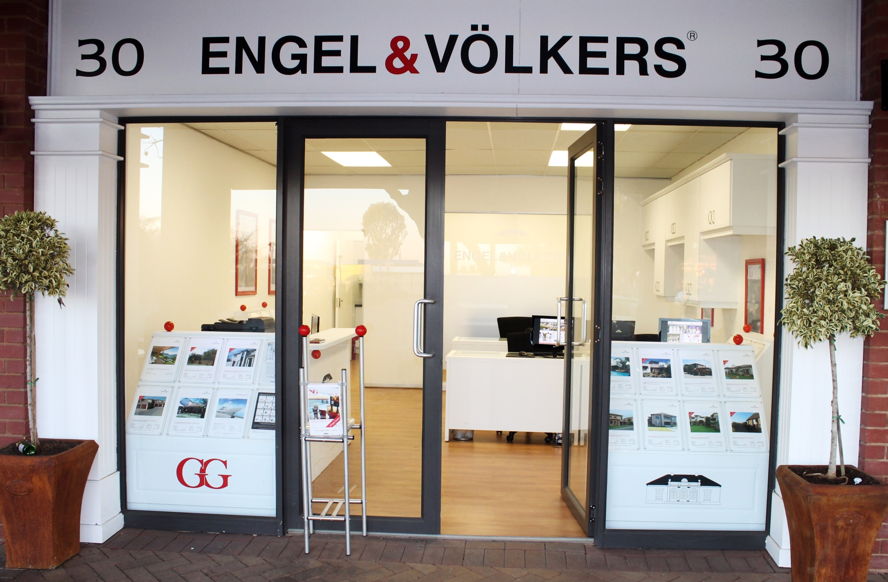 30 B, Featherbrook Retail Centre, cnr Hendrik Potgieter & Pieter Road,Ruimsig, Roodepoort, 1724
Tel. +27(0)11 958 0370
WestRand@engelvoelkers.com
Suburbs Covered:
Ruimsig| Roodekrans | Amarosa Wilgeheuwel | Featherbrooke Muldersdrif
Area Overview:
Less than 30 minutes from JHB city centre, Fourways and Lanseria international airport, the West Rand of Johannesburg offers its residents luxury and convenience. With a developing infrastructure, the area is fast becoming an alternative to city living. Located near the cradle of humankind, it also attracts people looking for a country feel with numerous function venues and outdoor activities available such as the Walter Sisulu botanical gardens. Thearea offers upmarket estate living, luxury freehold and a vast choice of sectional schemes to choose from - all in easy reach of a large variety o fschools, shopping centres and easy access to main roads.
Area Trends and Activity: 
Properties in the area remain popular and range from entry level to luxurious smallholdings and estates in close proximity to Ruimsig Country Club. New developments in the area are continuously being planned especially in Mogale City. The Cradlestone Mall and the new Netcare Pinhaven being the latest additions. Residential developments are also being finalised and should takeoff in the near future. The area offers a home for every budget, ranging from apartments, to family homes, retirement villages, expansive mountainside living with breathtaking views, and small holdings.
Average Property Value:
Average values range from R750 000 for sectional units to free-standing units ranging from R2 million to R20 million and above.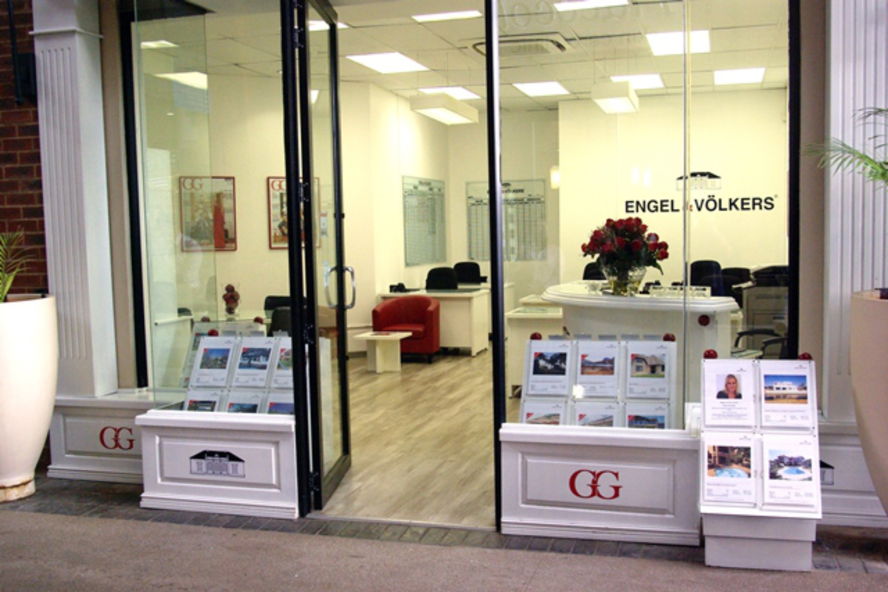 East Block, First Floor, PineslopesShopping Centre, The Straight, Lonehill, 2062
Tel: +27(0)11 465 8405
Lonehill@engelvoelkers.com
Suburbs Covered:
Lonehill | Beverley | Lonehill Koppies | Sunninghill | Paulshof– known as the Garden Village
Area Overview:
Situated in the northern suburbs of Johannesburg is the neighbourhood of Lonehill and Beverley. Living in the 'Village' of Lonehill is not only about owning a home,but is a lifestyle that embraces safety and security for the residents in the area. The suburb has an excellent infrastructure with a mix and variety of homes to suit just about every budget. The Lonehill Resident's Association organizes regular community activities such as Jazz Events, Picnics, Art Exhibitions and the annual Carols by Candlelight, all of which are actively supported by residents.
Area Trends and Activity:
These areas attract new buyers who are looking for secure suburbs which offer excellent schooling facilities, easy access to major routes and good infrastructure. The upgrading of the Fourways Precinct will give added value to properties and the lifestyle of residents in the area. This is a major project currently underway and should be completed in approximately two years
Average Property Value:
Average prices range from R750 000 to R1 million for sectional tile units, whilst larger homes in gated communities range from R1 million to R2 million.Exclusive homes and freeholds stretch anywhere from R2 million to R4 million.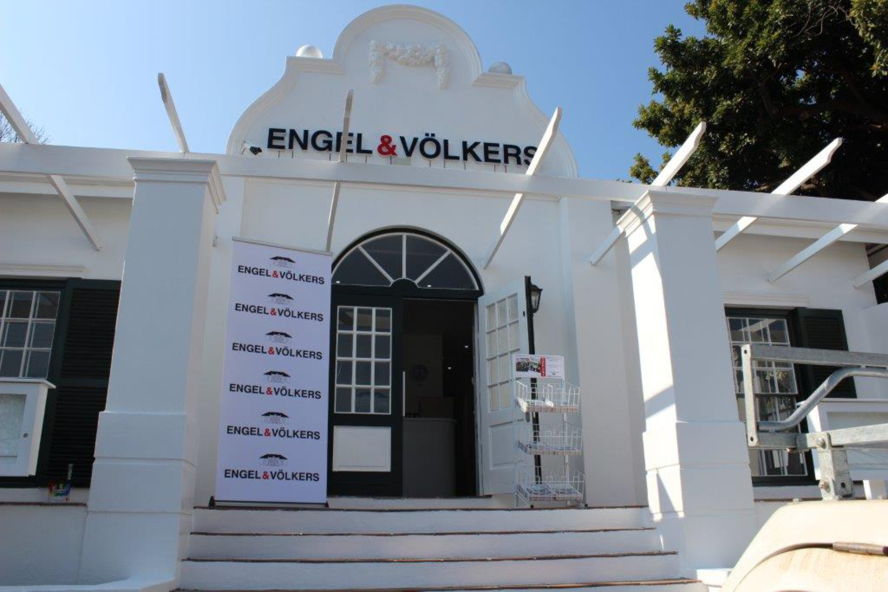 18, 4th Avenue, Parkhurst, 2193
Tel. +27(0)11 100 7502
TheParks@engelvoelkers.com
Suburbs Covered:
Forest Town | Greenside Greenside East| Parkhurst Parktown North | Parkview Parkview Golf Course | Parkwood| Rosebank Saxonwold | Westcliff

Area Overview:
Nestled between Victory Park and Craighall Park, Parkhurst forms part of Johannesburg's Northern suburbs, popularly referred to as "The Parks". The entire area is often also referred to as the "Purple Patch" in reference both to the abundance of Jacaranda trees that line the streets and the amount of "old money" that resides here. People seek to stay in Parkhurst and surrounds because it is a lifestyle move, accommodated by a great urban village community, with children playing in the park and residents walking their dogs.
Area Trends and Activity:
The trendy and vibrant village-like atmosphere in Parkhurst is created by the variety of coffee shops, antique stores, decor boutiques and restaurants that spill out onto the side walk. Rosebank Mall, the popular rooftop market and African craft market are all close by and Emmarentia Dam with its open space and beautiful trees is a popular weekend location and dog-walking venue.Greenside and Melville are just as popular for the trendy and village lifestyle. Westcliff and Saxonwold offer more stately and larger properties ina quiet, established neighbourhood. Close to well-known private schools and the beautiful Zoo Lake. Zoo Lake is a favourite among Joburg residents and is the venue for the annual Jazz on the Lake and Carols by Candlelight events. It is also the monthly venue for the Artists under the Sun open air art exhibition.
Average Property Value:
The area comprises mostly of freehold properties with about 20% sectional title units. Full title homes range on average between R3 and R8 million, howeve rhouses in areas such as Westcliff often exceed the R20 million mark.
Engel & Völkers Hyde Park
Illovo Edge Phase 3, Section 3 Cnr Fricker Rd & Harries Rd, Illovo,Sandton, 2196
Tel: +27(0)11 027 5557
Hyde Park@engelvoelkers.com
Suburbs Covered:
Atholl | Atholl Gardens Chislehurston| Dunkeld West, Dunkeld | Elton Hill | Glen Atholl Hyde Park | Illovo | Inanda | Kent View | Sandhurst
Area Overview:
Hyde Park, named after the prestigious Hyde Park in London is a wealthy, upmarket suburb in Johannesburg bordering Illovo and Sandhurst. Well-known for itsproximity to Sandton, beautiful tree-lined streets and thriving business centres, it is no wonder the area, exudes international flair, attracts both young and established professionals as well as diplomats, growing families and captains of industry. The suburb of Hyde Park lies nestled between William Nicol & Jan Smuts and Rivonia & Oxford Roads, North of Bompas Road in Dunkeld. It lies right in the midst of the northern suburbs with ease of access to various amenities such as Hyde Park Shopping Centre, which is home to some of the most extravagant speciality stores and a bevy of boutiques, whilst Sunday brunch at one of a selection of delis and restaurants is a way of life.


Area Trends and Activity:
Hyde Park is a well-balanced area, thriving on business investors of the upper crust and offers an excellent blend of sectional title and freehold homes as well as several upmarket security estates. Sectional title homes including apartments and penthouses are highly sought-after by executives on the go as well as investors seeking great rental opportunity.


Average Property Value:
Property prices in Hyde Park vary due to the impressive blend of property types, a 2bedroomed flat can sell for anything between R2 million – R3 million while 2bedroomed multi-level executive apartments can reach up to R5 million in price.The most expensive, high-end residential property on the market is currently listed at R60 million, proving why Hyde Park occupies a comfortable position in a recent report as one of the most exclusive suburbs in Johannesburg.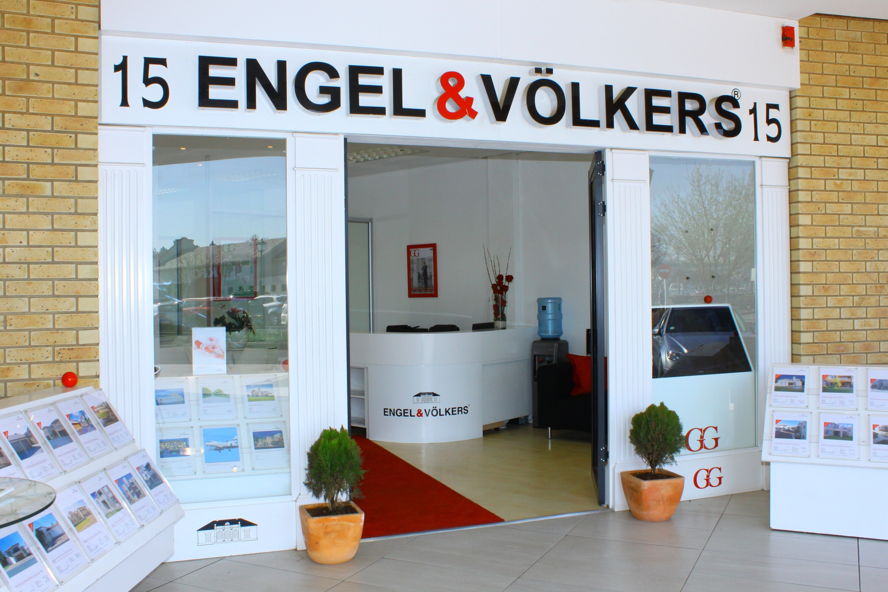 Engel & Völkers Fourways |Broadacres
Shop 1E, Needwood House, BroadacresShopping Centre,Cedar Avenue, Fourways, 2055
Tel. +27(0)11 465 0410
Broadacres@engelvoelkers.com
Suburbs Covered:
NorthRiding | Olivedale | JHB North | Jukskei Park | Douglasdale | Norscot |Fourways | Magaliesig | Craigavon | Needwood | Maroeladal | Witkoppen | CedarLakes | Kengies | Broadares | Chartwell | Farmall | Dainfern
Area Overview:​
Fourways/ Broadacres area offers a bustling modern business hub. The area originated as a game farm that transformed over time to one of the most modern and popular districts in Johannesburg. Much effort has been put into preserving the area's natural beauty. Parks in the suburb are all well maintained and ensure safe leisure activities for young and old. This area features an entertainment hub and a variety of equestrian and secure estates complimented by excellent private and local schools to support all demographics. Close proximity to Lanseria International Airport offers a unique advantage to young professionals and business owners alike.

Area Trends and Activity:
Property throughout the area are sought-after and is showing immense growth due to new developments like Steyn City as well as variety of entertainment with the explosion of the commercial business hub. The area offers a home for all demographic and family structures from apartment living to standard family homes in suburbs which includes retirement villages, small holdings, farms,secure estate living, equestrian estates to top end exclusive homes with breathtaking views.



Average Property Value:
Average homes in the residential and boomed suburbs are priced around R2 million.Secure estate living offers stands from R685 000 to R1,5 million depending on the estate, as it can reach up to R8 million and over. Areas such as Steyn City is still being developed and top end properties may sell as high as R20million.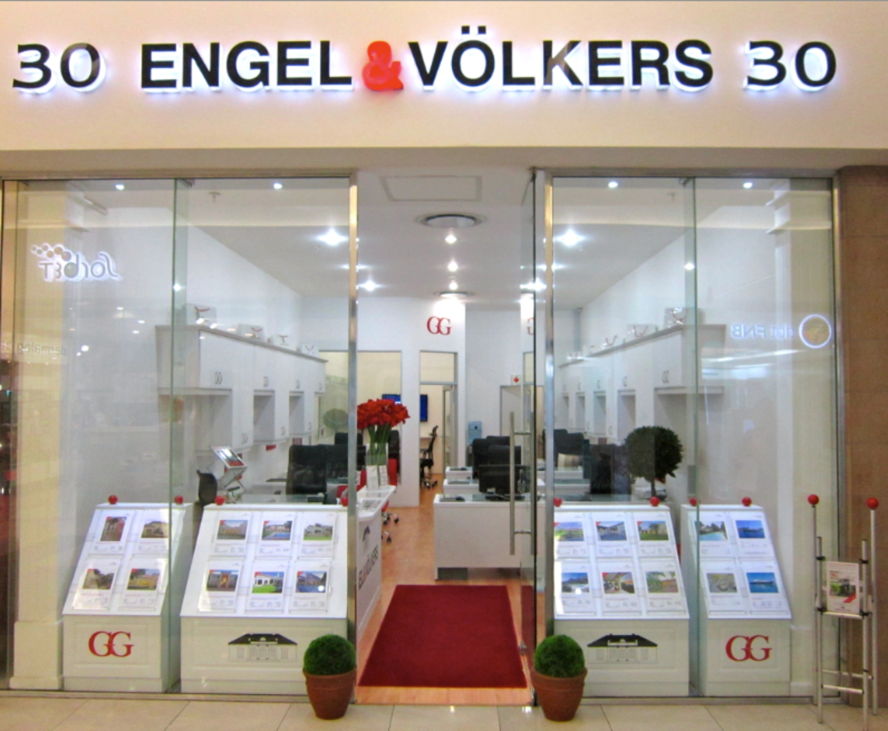 Engel & Völkers Sandton |Bryanston
Shop L30, Nicolway Shopping, Shop L30, Nicolway Shopping,
Tel: +27(0)11 706 6570
Bryanston@engelvoelkers.com
Suburbs Covered:
Bryanston | Bryanston East BryanstonWest | Petervale | Mill Hill | Kleve Hill Park | O'Summit | Kensington B Riverclub | EpsomDowns |Vandia Grove | Morningside | Sandton
Area Overview:
Bryanston is an upper class, wealthy residential suburb of Johannesburg, South Africa.First named as an area in 1949, it was established in 1969 as a suburb of Sandton and provided with tarred roads and municipal services, but after municipal boundaries were revised following the end of Apartheid, Sandton was merged with Johannesburg to form part of the City of Johannesburg Metropolitan Municipality. Bryanston is ideally situated close to the business hub of Sandton, creating enormous demand for properties
Area Trends and Activity:
A fairly new corporate area called 'The Campus' consists of many large corporations in Bryanston, such as Dimension Data, GlaxoSmithKline, which is also based at The Campus, Microsoft Corporation, Ogilvy & Mather and Synovate. The most popular activity by residents is golf, which is enjoyed at the exclusive Bryanston Country Club and many other surrounding golf courses. Many horse riders also live in Bryanston, who travel outwards to Kyalami and Broadacres,where their horses are kept
Average Property Value:
Originally Bryanston consisted of farmhouses varying from sizes of 1 to 3 hectares (1hectare = 4000sqm), however many properties are being subdivided to either offer exclusive, secure estates as well as Summercon apartment complexes.Clusters in secure estates are in huge demand to provide residents with security and a 'lock-up-and-go' lifestyle, allowing them to visit their holiday/ weekend homes nearby. The average price of a property in Bryanston ranges from R1.5 million for a 1 bedroomed flat, around R3,5 million for an ordinary freestanding home on the outskirts, around R5 million for a 3-4 bedroomed cluster and between R8 million to R30 million for a magnificent mansion set on Eccleston Crescent (known as Millionaires Row) or Mount Street, to name a few.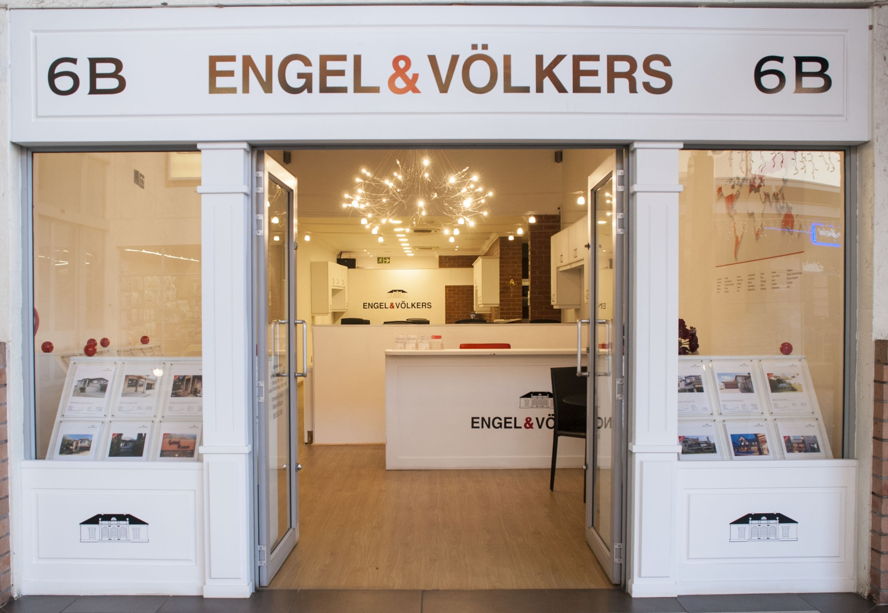 Shop 6B, Centurion LifestyleCentre, Centurion
Tel. +27(0)12 661 1452
Centurion@engelvoelkers.com
Suburbs Covered:
Amberfield | Thatchfield | Irene Rooihuiskraal | Southdowns | The Reeds | Eldoraigne | ClubviewWierda Park | Hennopspark Bronberrick Zwartkop | | Lyttelton Doringkloof | Highveld
Area Overview:
Centurion is the gateway for all commercial activities between Johannesburg and Pretoria.Properties in Centurion are mostly residential with a good infrastructure of retail, office and light industrial properties to cater to the needs of the residents. The Gautrain station is in the heart of Centurion, - residents can rely less on motor vehicles and more on public transport.
Area Trends and Activity:
Many large companies have decided to locate their Head Office or large satellite offices to Centurion due to affordable housing and easy access. Such companies include Outsurance, Daimler Chysler, Momentum, Discovery and Telkom to name a few. There are many restaurants and places of interest, which include Irene Dairy Farm, Red Barn, Smuts House & Museum. The famous Irene Market is held once a month which attracts visitors from far and wide. Southdowns shopping centre holds an evening market on the last Thursday of each month, which includes live music and artisan food.
Average Property Value:
Property prices in Centurion range from an average of R850 000 for townhouses to R 5million plus on exclusive lifestyle estates.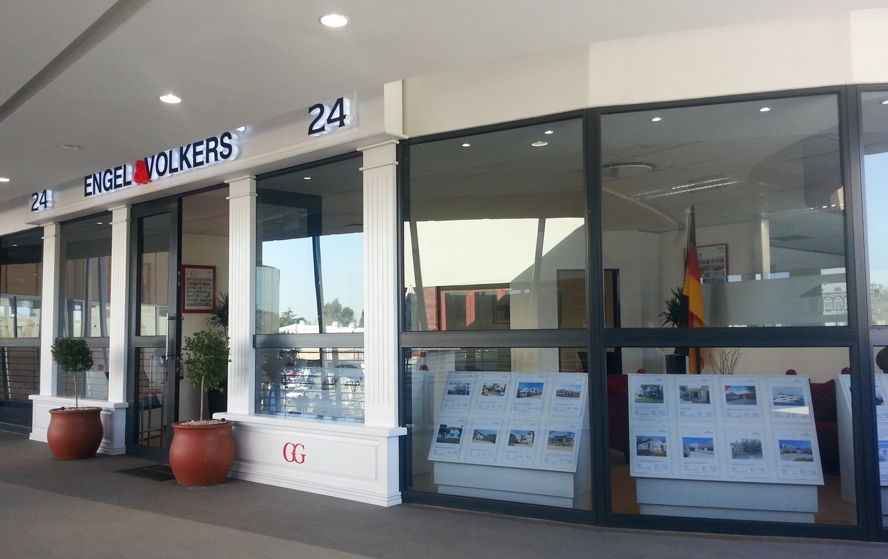 Office 204, The Club Retail Centre,Hazelwood
Tel: +27(0)12 030 0301
Waterkloof@engelvoelkers.com
Suburbs Covered:
Monument Park | Sterrewag Erasmusrand| Waterkloof | Waterkloof Ridge | Waterkloof ParkWaterkloof Heights | Waterkloof Glen Arcadia | Hatfield | Brooklyn | Lynnwood | Groenkloof | Menlo ParkErasmuskloof | Constantia Park | Alphen Park | Ashlea Gardens
Area Overview:
Brooklyn is one of eastern Pretoria's prime areas. It is a city within a city catering for all its resident's needs. The two upmarket malls, Brooklyn Mall and Brooklyn square, are surrounded by the beauty of the treed suburb. Brooklyn is popular with shoppers, visitors, business people and students studying at the close by University of Pretoria, not to mention most of the top schools. It is a cosmopolitan area with many multi-ethnic restaurants making it popular as a night life destination as well.
Area Trends and Activity:
The bulk of primary residents are mature to middle aged homeowners, with more and more young families moving in to the area because of the close proximity of good schools. Rental properties are in high demand but stock is low making it ideal for investors as it will guarantee a return. There is a growing need for student accommodation in this area.
Average Property Value:
Full title properties within the residential suburbs are based on average around theR3-4 million margin (3 bedroomed) whilst sectional title properties average between R 2-3 million. Currently homes range in price from R 2,6 to around R4,5 million, with the highest price ever achieved coming in at R 12 million.According to Lightstone, the median price of full title property has in creased by around 6% in the past year, while sectional title units median price has increased by 11%.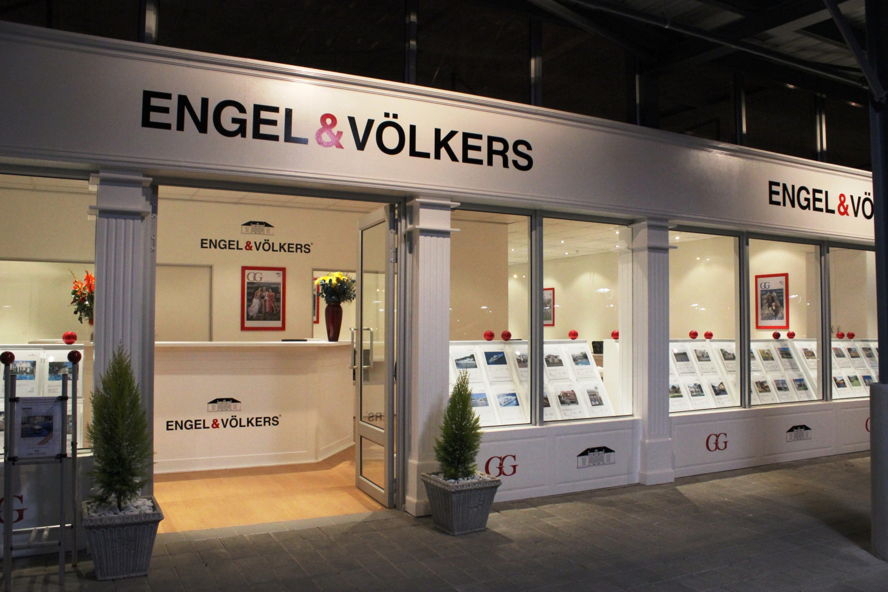 Engel & Völkers Pretoria New East
Shop 8, Chamberlains Centre, SilverLakes, Pretoria, 0054
Tel: +27(0)12 809 2205
PretoriaNewEast@engelvoelkers.com
Suburbs Covered:
Silver Lakes | Six Fountains | Tijger Valley | Die Wilgers | Wapadrand | Equestria | MurrayfieldZwavelpoort | Faerie Glen | Olympus Garsfontein | Boardwalk | Bronberg Woodhill| Mooikloof | Pretorius Park Moreleta Park | Elardus Park
Area Overview:
When living in the Pretoria New East, you don't have to travel far to experience all that the east of Pretoria has to offer. From the top vibrant restaurants and markets, to the most popular shopping centres; some of the best golf courses and nature reserves. Walking and biking trails, mountain views, lakes, dams and natural areas with over 140 bird species and game such as Kudu, Njala,Springbok and Impala. Not forgetting the hidden gems in the serenity of the scenic and natural environment while enjoying the amenities of a metropole with top private schools, hospitals and entertainment facilities while also having the freedom of access to major highways and routes. Pretoria New East spans an area between the N4 and R21 highway, east of the Moreleta Spruit.
Area Trends and Activity:
The area offers a home for every budget, ranging from apartments, townhouses, to family homes, retirement villages, security estates, expansive mountainside living with breathtaking views, and small holdings. Whether a first time buyer,or a family looking at established suburbs such as Die Wilgers, Wapadrand,Murrayfield, Faerie Glen, Garsfontein, Moreleta Park and Elardus Park. The area also caters for those looking for security within a top estate such as Silver Lakes Golf Estate, Lombardy Estate, Six Fountains Estate, Silver Wood Country Estate, Boardwalk Meander Estate, Blue Water Creek Estate, Woodhill GolfEstate, The Wilds and many more for every individual need. In addition for those who really desire freedom and space, a number of small holdings of 5haplus are also in the mix.
Average Property Value:
Sectiona ltitle properties such as flats or stack simplexes can range between R650 000 toR800 000. Townhouses and clusters for young families start from R850 000 to R1,65 million. Full title homes average between R1,7 million to R3 million whilst estate living starts at R2,5 to R5million and higher. Small holdings of 5ha plus can sell from R2,5 million to R5million upwards.