Planning for Summer: Your Personal Pool Guide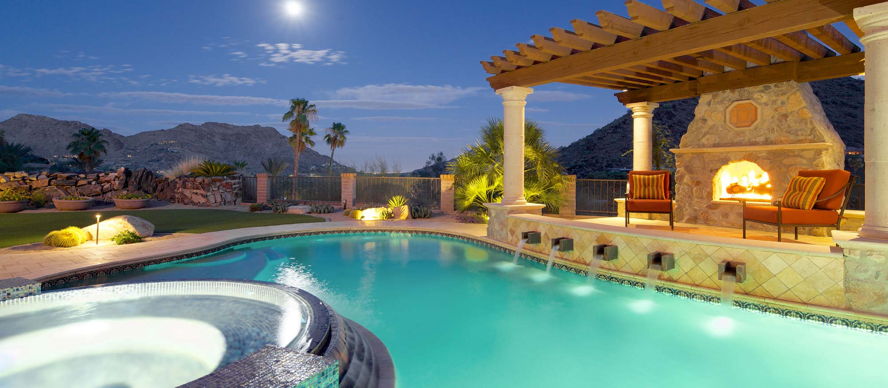 Warmer weather is on the horizon and soon you will be wishing for a pool to cool off in – if you do not have one, where do you start?
Installing a pool is not as simple as picking up a phone and ordering. There are various factors which you need to consider in order to know what you want, and also to weigh up whether it is indeed a good investment or addition to make to your property.
A swimming pool could assist in the sale of your home when the time comes, as it will appeal to many buyers – but always make sure you do your homework in terms of your property value in the area which you are situated."Adding an item like a pool to your property, could overprice your home and no matter how tempting the pool might be, buyers will always look at it from an investment angle" cautioned Craig Hutchison, CEO of Engel & Völkers Southern Africa. "A good start would be to first do some market research or to contact your local property expert to do a valuation on your home to determine whether the addition would be of financial value or not, and then to make your decision."
If you have decided to proceed with the addition of a pool,carefully plan to make sure you know what you want. Some important starting points include:
ITS PURPOSE:
This might seem like an obvious answer, but it might also not be –have you considered alternatives? For large families or those with children, a swimming pool would be the obvious answer, but if the kids have moved on and you are simply wanting to cool off, relax and spend some time outdoors, a Jacuzzi might be a more cost effective and simple answer. It also has the added benefit of being used on cloudy days or during colder months as it can be heated and be quite therapeutic after a long day's work.
SIZE:
Well, it can be any size you want it to be, but what space do you have available? Consider who will be using the pool? Do you entertain a lot with many friends and family, or is it mostly just the immediate household? Be careful not to install an oversized pool – this will lead to unnecessary work,water wastage, electricity consumption, maintenance expenses, and less garden space for the kids to run around when swimming is not an option. Also keep long-term in mind as the kids grow, friends will start coming over, or if you are already at that stage – how long before they start moving out or you start enjoying some relaxing alone time opposed to the busy entertaining weekends?
TYPE:
There are various options to choose from, and we will cover some of their highlights and low lights. Weigh up the pros and cons as this is a large investment and not something which you can change or replace quickly.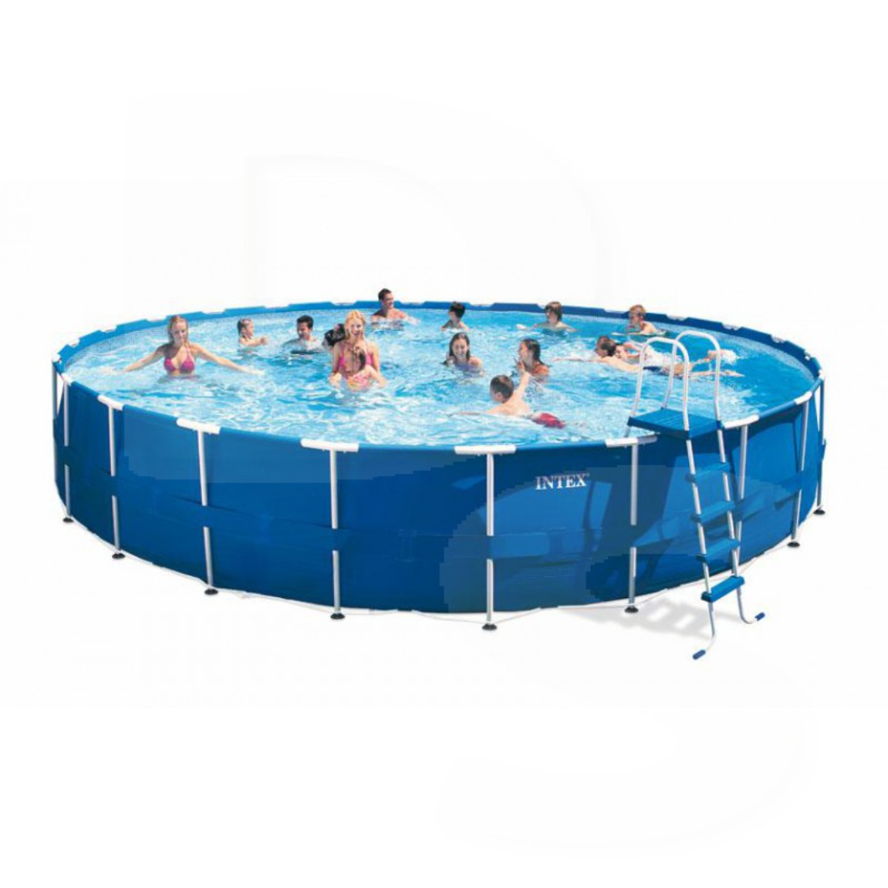 Above Ground Latex Poolsand Jacuzzi
Pros:

Inexpensive& wide variety (R500 – R8 000)
Quick to set up(DIY)
Movable
Variety to choose from (ideal for small areas)
Can be packed away during winter
Cons:
High maintenance

Unappealing
Low durability & life span
High water consumption (easily damaged)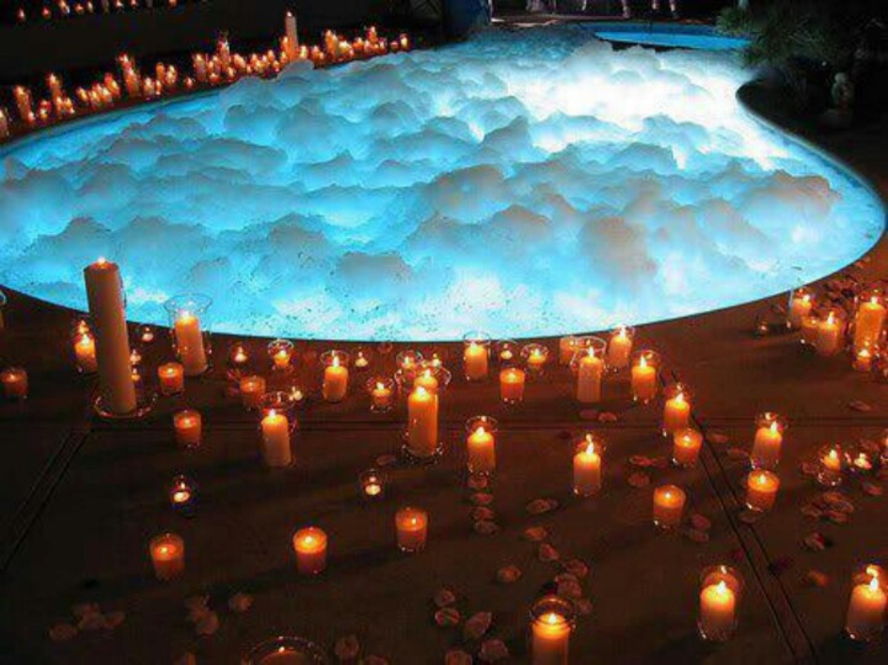 Jacuzzi / Spa Pool
Pros:
Inexpensive
Quick to set up (DIY)
Movable& low maintenance
Variety to choose from
Ideal for small spaces
Cons:
Unappealing
Low lifespan
Higher water consumption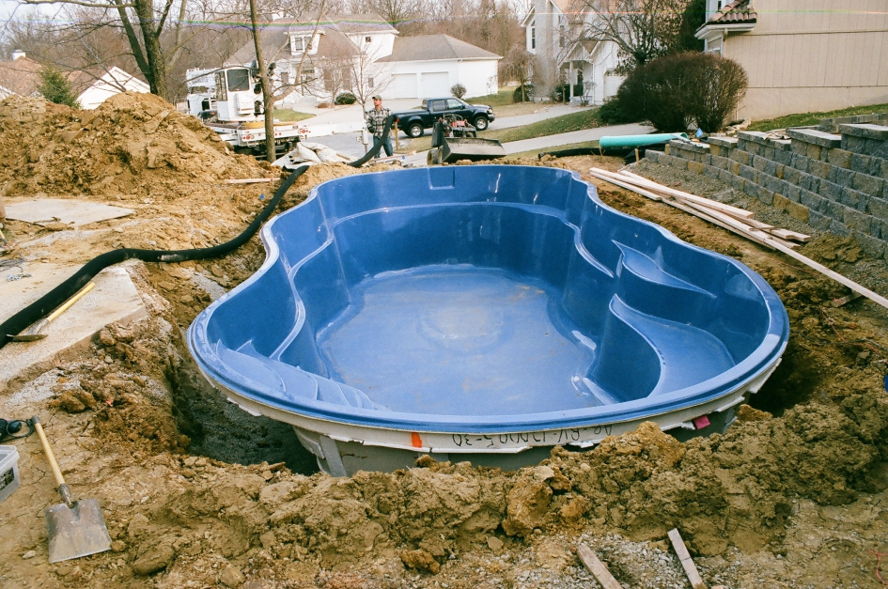 Fiberglass
Pros:
Low Maintenance (less chemicals needed)
High lifespan & high durability
Non-abrasive surface

Quick installation (3 – 5 weeks)
Cons:
Limited shapes & designs
Max size restriction
High initial installation cost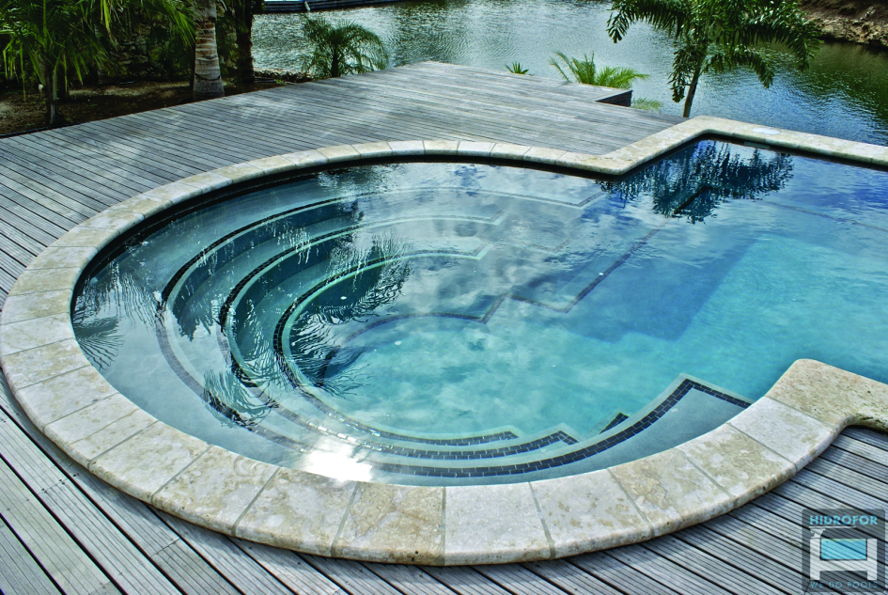 Concrete
Pros:
As big as you want
Design flexibility
Cons:
High lifetime costs (renovated every 10 – 15 years)
More chemical use
2-4months installation time
High maintenance (porous = algae growth)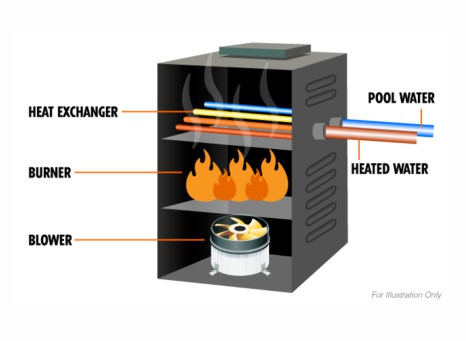 HEATING:
If you prefer your water to be a bit warmer, you can also look at heating options available. The most popular include solar, electric element,electric pump and gas. With energy saving always at the top of our minds, solar and gas is recommended, however all options are worth a consideration and investigation.
Gas: Best for heating pools for short periods of time. Gas pool heaters are effective, but expensive to operate. They are ideal for quickly heating the pool when guests or children are visiting, or for a second home where the pool is not heated on a regular basis.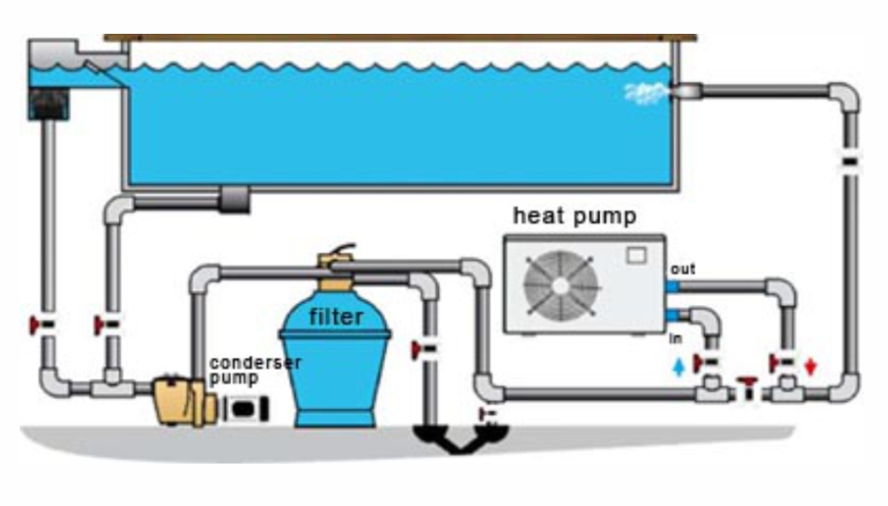 Heat pump: For those who enjoy swimming regardless of the weather, a Heat Pump is the recommended method. It is also the preferred method for therapy or athletic trainers, and also when a home is not "solar feasible" (i.e.solar will not fit on roof).
Solar: Solar pool heaters are best for recreational pool use and are recommended for those who are comfortable with medium pool temperatures. Solar works all year round and is 'green' as it does not use any electricity – which is a big drawing factor as energy saving is always a priority. Proper sizing is critical for good performance.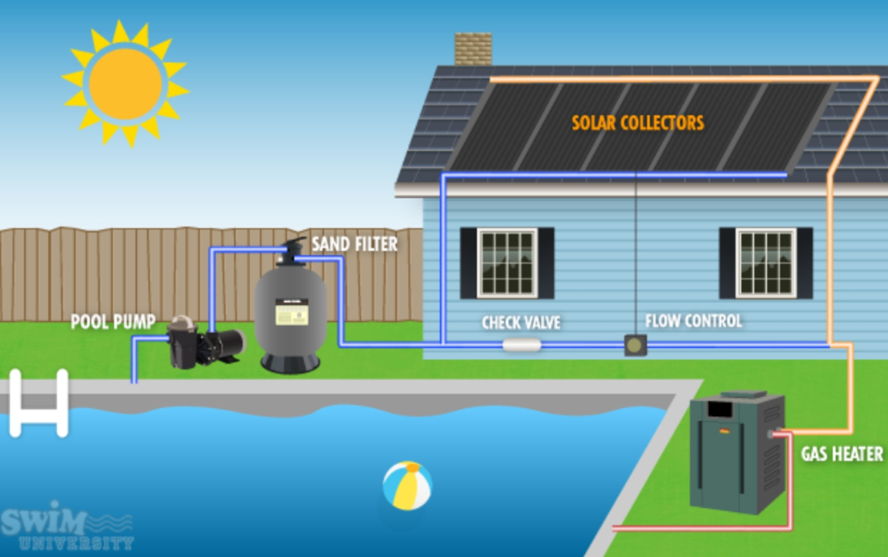 SAFETY
There are also some extra items which need careful consideration such as the safety aspect which cover pool alarms and covers, and these might be some of the most important items although sometimes left until an accident occurs. Pool covers can also assist in retaining water as well as heating the pool.
EXTRAS
Once you have decided on the basic plan your pool will take, you can start to get excited… Choosing the aesthetics and additional features available, selecting your shape, design and lighting is where the fun begins.You can even go so far as to add a pool bar and extra features such as jets to create the Jacuzzi element when you are in the mood to relax.