Properties in the city of Innsbruck and the surrounding area
What makes properties in Innsbruck so interesting and worthwhile.


The capital of the Alps – a modern city and absolute bliss!
"Innsbruck, you beautiful Alpine city," the folk song goes and this has its reasons. Hardly any other region besides Innsbruck and its surrounding area can fulfil the variety of wishes of its residents and holidaymakers all at the same time. This holiday resort, which is situated in the northern Alps, is known as a skiing paradise for winter sports lovers with around 250 kilometres of ski runs. It is home to the Olympic SkiWorld Innsbruck, which has hosted the winter Olympics twice. Nature lovers also find plenty of opportunities to relax and enjoy the unspoilt nature in Innsbruck's surrounding area. At the same time, Innsbruck offers many cultural highlights and events with the same urban flair expected of a capital city the whole year through. Buying a house or a flat in Innsbruck means having urban living and all its advantages right on your doorstep. Moreover, urban conveniences and countryside bliss can be reached within just a few minutes from the 40 places in the surrounding area of Innsbruck. Here, you can enjoy the relaxing quiet of the sublime mountain scenery and let it work its magic on you. This is something that modern people increasingly appreciate and long for. At the same time, the city of Munich can be easily reached from the metropolitan region of Innsbruck via a well-developed road network.
This convinces people from southern Germany in particular. Italy is also not far from Tyrol, which means that many Italians, Belgians and of course Austrians are on the lookout for properties in Innsbruck.
Houses in Innsbruck are particularly sought-after in the Hötting neighbourhood, which is a popular residential area due to its proximity to the centre. Many buyers also seek to buy flats in Innsbruck. The neighbourhoods of Pradl, Wilten and Saggen are regarded as ideal because these regions are not only close to the centre, but also very accessible.
Innsbruck, a paradise for its residents
Those, who buy flats in Innsbruck, are soon appreciative of this small paradise. What exactly does this Alpine capital have to offer its residents?
A property in Innsbruck and the unmissable mountains
No other capital is located in the midst of such impressive mountain scenery, with so many ski resorts and hiking trails. Many employees jump on the "Nordkettenbahn" railway in the morning or afternoon and spend their free time in the mountains either skiing or snowboarding. The "Nordkettenbahn" railway takes its passengers from the centre of Innsbruck right into high alpine terrain in just 20 minutes. Even those who have to work until the evening can also go night skiing or sledging on snowy winter days thanks to lit up pistes. Numerous lifts and connected ski regions offer plenty of variety.
Great restaurants, fancy bars and clubs through to fast-food chains
In this city, there's always something going on and it isn't hard to turn night into day: noble gourmet restaurants, specialities from all over the world, bars with a 360 degree panoramic view of the majestic mountains, or hip parties with mountain hut flair.
Endless cultural opportunities
Most people automatically think of winter sports when they hear 'Innsbruck'. However, this diverse city has something on offer for everyone, even those who are not huge sports fans. A stroll through the old town reveals Innsbruck's beauty and rich history. There are many sights such as the famous "Golden Roof", the imperial palace together with its court church, old walls, the Triumphal Arch, the gothic city tower, Innsbruck Alpine Zoo, indoor and outdoor pools, many museums and the Olympic village oasis to name just a few. Even those who have lived in Innsbruck for many years still find new and exciting things to explore. If that's still not enough culture, or if you enjoy music, you may be interested in the wide range of theatre and ballet shows as well as music events which take place here.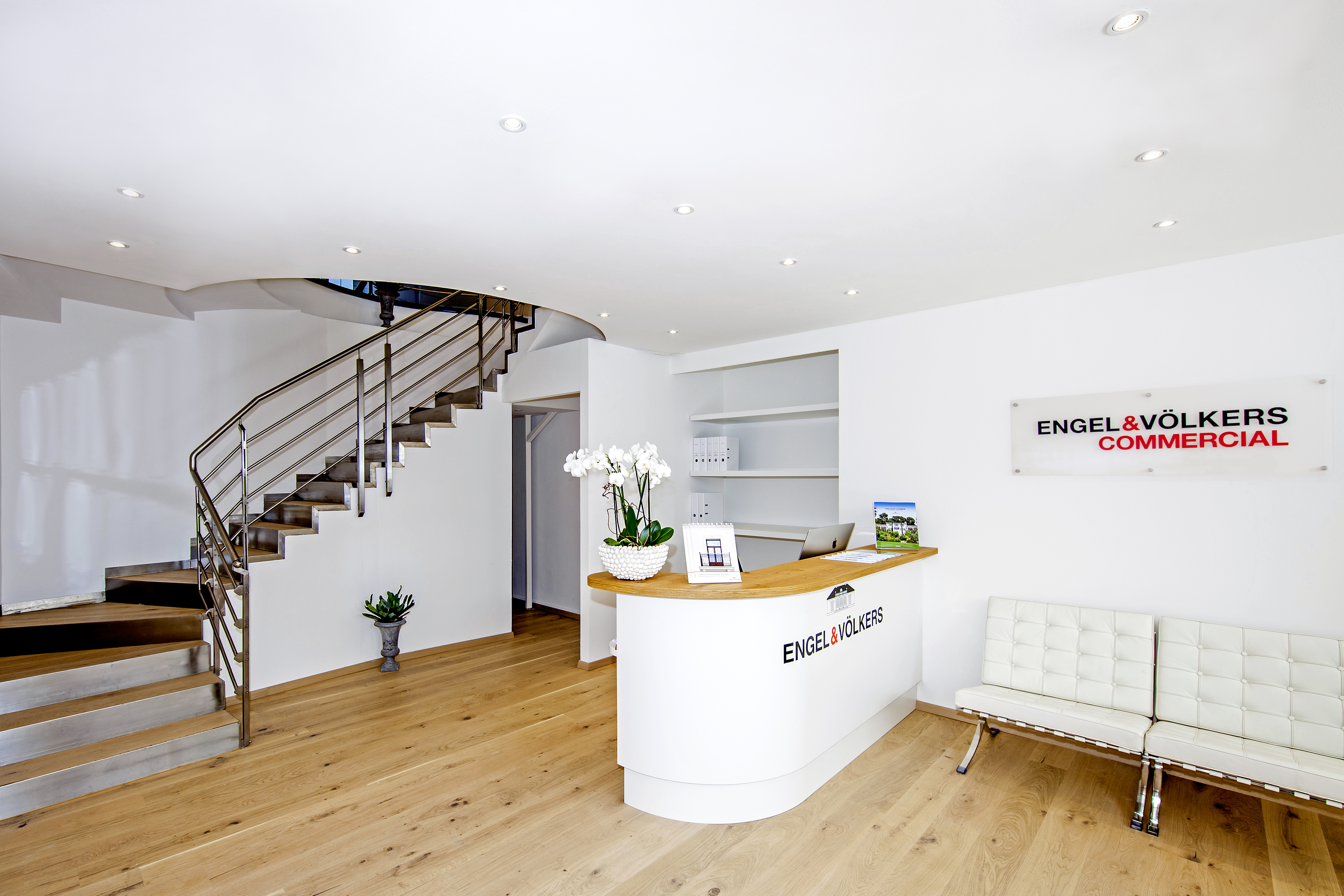 Engel & Völkers Innsbruck
Meraner Straße, 7
6020 Innsbruck
Österreich
A well-connected city
Several hospitals offer good medical care and the international airport in Innsbruck connects its residents with large cities around the world. It is possible to quickly commute between your place of work and holiday home. Munich can be reached easily thanks to excellent motorways and main roads. Italy can be reached within 30 minutes. International schools and a university are available to children and young adults. Exclusive shops offer designer clothes of all kinds.
For those, who prefer more rural and idyllic locations:
Buying a flat in the countryside near Innsbruck will likely be a good choice for you.
It doesn't matter if you intend to buy in a flat or a house in the countryside near Innsbruck. Whatever your preference, our real estate agents in Innsbruck provide excellent services with solid advice and assistance. There are 40 places in the surrounding area of Innsbruck. These are close to this capital making it easy to reach and offer nature lovers a chance to live closer to nature. Deciding on which of these places in the surrounding area of Innsbruck is the right one for you to buy a condominium or house in requires significant local knowledge. Your agent can identify the ideal location for your home based upon your requirements.
Buying a flat in the surrounding area of Innsbruck? Here you can find a couple of the nicest places
Aldrans, which has been known as a summer retreat since the 19th century, is located just 3 km away from Innsbruck and can be reached via a beautiful hiking trail. Aldrans offers beautiful surroundings for hiking in and Zirbenweg and Speckbachweg are both wonderful trails for hikers. The Zirbenweg trail leads from the Patscherkofel Mountain to the Glungezer Mountain, which are both ski resorts in the winter.
Hall, 10 km east of the state capital
Hall, the largest, preserved, Medieval town in northern Tyrol, has always been an extremely popular town amongst tourists. From as early as 1232 there are references to the salt works and the salt mine, which is where the name Halle, place of the salters, comes from. The salt was transported to Matrei am Brenner via the salt street. With its Medieval old town, Hall has a lot to offer, both as a place of residence and as a recreational area. You'd be making no mistake in trusting your professional real estate agent to find exactly the right place for your home in the surrounding area of Innsbruck, so that you can enjoyably live there or relax during
your holidays.
More exciting topics from the Alpine region of Tyrol & Salzburger Land
Contact us now
Engel & Völkers
Licence Partner Alpine Region Tyrol & Salzburger Land
Vorderstadt 11

Österreich