Free property valuation or professional value appraisal?
"How much is my property actually worth?" This question has gained importance recently, not only for owners who would like to sell their apartment or house in the near future, but generally for a large number of property owners in Tyrol and Salzburg Land. Over the past few years, prices for residential properties have gradually increased in many parts of Austria, which is why the actual market value of properties is often significantly higher than many owners expect it to be. As a result, it is often possible to achieve attractive gains when selling a property—reason enough to have an expert analyse the current value of a house or apartment. Engel & Völkers offers you two types of property valuation, which provide you with an overview of your property's current market value and play an important role in the definition of the ideal sales price: a free, comparison-based property valuation or a property-specific, expert value appraisal. On this page, you will find out how these two options differ from one another, and which type of valuation is best suited to your situation.


Engel & Völkers' free valuation: a practical reference guide
A non-binding valuation of your property is a comparative procedure carried out by Engel & Völkers, which is especially useful for obtaining a reliable estimate of the amount that could be achieved if a particular property were to be sold right now. First of all, one of our real estate agents carries out a general viewing of your house or apartment and collects all of the relevant data for the evaluation. This includes location, type of property, size, construction year, features, and general condition. Based upon this information, your property is then compared with other properties currently on the market as well as properties which have already been sold in Tyrol or Salzburg Land. This enables us to define an orientative price range for the approximate market value of your property. In a further appointment with our real estate agents, we present the result to you in a detailed presentation and go on to advise you about further possible steps and development scenarios.


Up to this point, the comparative property valuation is completely free of charge and not bound to a brokerage contract with Engel & Völkers. However, it needs to be noted that any results generated in this way should merely be used to gain an overview and not for official purposes.
Our professional value appraisal is the more detailed and versatile alternative—our team of real estate agents would like to present this option to you in the following paragraph

A property-specific appraisal determines the precise individual value of your real estate
In a professional appraisal, we calculate the market value of your house or apartment based on a complex procedure which is both holistic and personalised. The appraisal, which is carried out by an expert with longstanding professional experience, can be submitted to authorities and banks and is recognised as part of the information on financial status or guarantee letter. When selling your property in Tyrol of Salzburg Land, the appraisal can also serve as a valuable source of information which warrants the estimated asking price. Additionally, it presents the property's strengths in a clear and convincing manner. As such, the added value means that this option is an interesting alternative to our free valuation.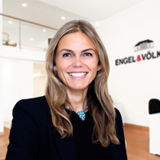 Birgit Rainer-Fahrmaier
Valuation Expert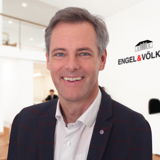 Hannes Abfalterer
Valuation Expert
How does Engel & Völkers proceed with preparing such an appraisal?
In an initial preparatory step, the documents required for the analysis are collected. These include the extract from the land register, the digital cadastral map for determining plot boundaries, the planning scheme with the property's defined land uses, as well as the register of potentially hazardous sites which provides information concerning potential environmental hazards. In this manner, all of the relevant, publicly available information concerning your property in Tyrol or Salzburg Land is collected and clearly arranged for the appraisal.

Following the preparation phase, we arrange a personal viewing appointment with you, so that we can individually evaluate the features of your house or apartment. At this stage, we ask questions about the property's history, existing encumbrances, as well as use of the property, and collect further documents from you which are required for the preparation of the value appraisal. These include the construction plans, energy certificate, and cooperative society deeds, if available. By issuing the power of proxy, you enable us to independently obtain any missing documents at a later time, which makes the valuation process significantly easier. Following this, a viewing of all rooms and outdoor areas makes it possible to create significant photographic material and document any damage which could impact the determination of the market value of your property.

After the viewing, the documents and pictures collected are scanned or digitally processed at Engel & Völkers' office so that all of the information gathered for the creation of the value appraisal and the calculation of the market value can be conflated. During this process, we always follow the current provisions of the Austrian Association of Experts and place great importance on transparency as well as following the correct procedures. In a final meeting, which lasts around an hour and may take place either at our office or your home, we present the results of the appraisal to you and answer all of your questions in detail. This gathering can also gladly be attended by family members and any other people with a legitimate interest. Besides providing you with the detailed appraisal in printed and digital form, we will also return all of the documents we collected from you.

How much does an appraisal for a house cost?

The cost of a professional value appraisal at Engel & Völkers in Tyrol and Salzburg Land largely depends on the property concerned. Apartments, for example, are usually cheaper to value than villas, historic properties, or houses, as these require a large number of specific characteristics to be taken into consideration. Should you decide upon an exclusive brokerage agreement with Engel & Völkers following the appraisal, the amount due can be offset against the price achieved upon the successful sale of the property. Depending on your individual situation and reason for obtaining this information, either our free valuation offer or professional value appraisal might prove to be more suitable. Our real estate agents will gladly let you know which of the options will provide you with the results you require.

Contact us for a non-binding consultation on the subject of real estate valuation or market value appraisals.
Hello.
Thank you for your request, which we hereby confirm.
We will take care of your request as soon as possible and contact you at the e-mail address used.
Kind regards!
Your Engel & Völkers Alpenregion Tirol and Salzburger Land
​Arrange a personal initial appointment soon with Engel & Völkers by completing our digital contact form or calling us on +43 5356 716 15. We look forward to meeting you!

Contact us now
Engel & Völkers
Licence Partner Alpine Region Tyrol & Salzburger Land
Vorderstadt 11

Österreich