Property prices in Tyrol are high, with prices continuing to rise in recent years. In addition to the popular city of Innsbruck, demand is particularly strong in tourist regions such as Kitzbühel or Seefeld. Typical chalets with mountain views in these areas are among the most exclusive in the state.
1. How is Tyrol's property market developing?

Tyrol's property market is continuing to develop positively. Property prices in the federal state are still rising although they are already at a very high level. Demand is growing, thus stimulating prices, both in urban areas and in the countryside. Parallel to this, Tyrol is also one of Europe's most popular holiday destinations. Second and holiday homes are therefore in particular demand, however properties in the tourism segment rarely come onto the market.
2. How much does a freehold apartment cost in Innsbruck?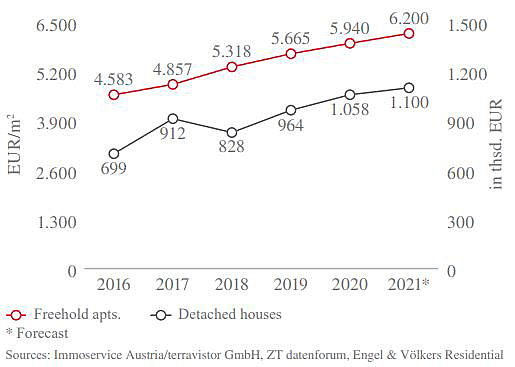 Innsbruck has the highest property prices of any major city in Austria. As a university city located in the heart of various skiing and hiking areas it is popular as both a place to live and a holiday destination. In 2020 freehold apartments in Innsbruck cost an average of EUR 5 940 per square metre, with a continuing upward trend. Rents are also extremely high.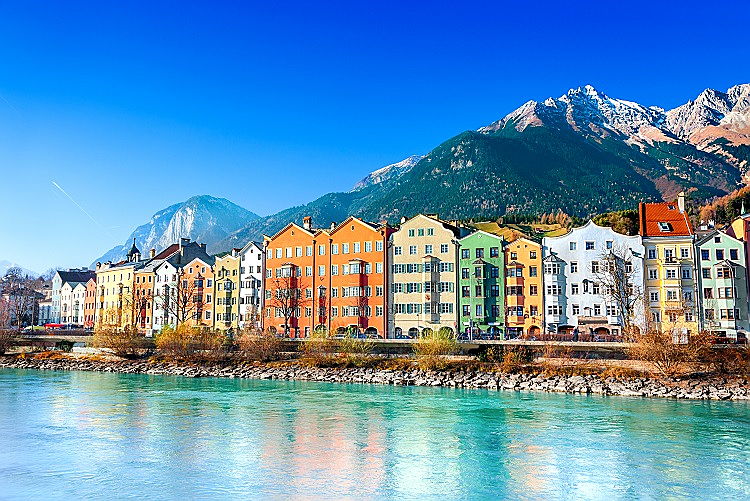 3. What impact does location have on prices in Innsbruck?
A variety of factors play a role in the classification of a district in terms of its location. These factors can include price levels in local shops; the appearance of the streets; the general condition of buildings or traffic connections. Innsbruck's central districts in particular are considered to be prime and good locations, and thus achieve the highest property prices in the city.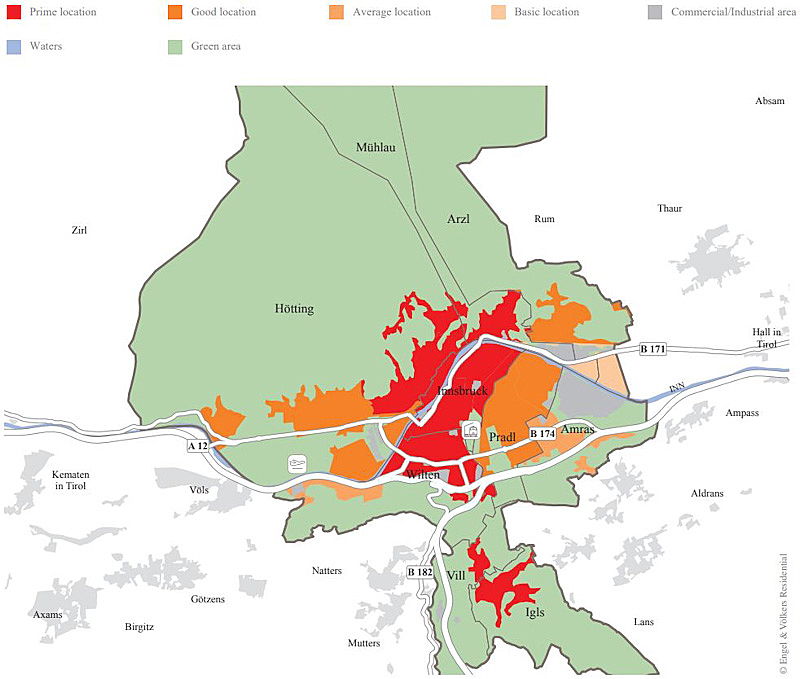 4. How much do residential properties cost in the Kitzbühel region?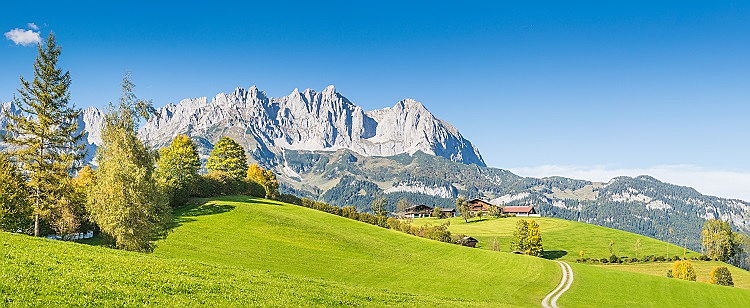 In terms of property prices Kitzbühel is on a par with luxury Swiss ski resorts such as Davos, St. Moritz or Zermatt. Prices for villas and chalets in top locations begin at EUR 5 million and can be as much as EUR 35 million for exceptional properties. The highest price achieved in 2020 was just under EUR 20 million. Exclusive freehold apartments are also expensive, generally costing in excess of 15 000 EUR/m² in good and prime locations. In contrast, prices in the popular Wilder Kaiser – Brixental ski region in the western Kitzbühel Alps are comparatively moderate.

5. How much do residential properties cost in Seefeld?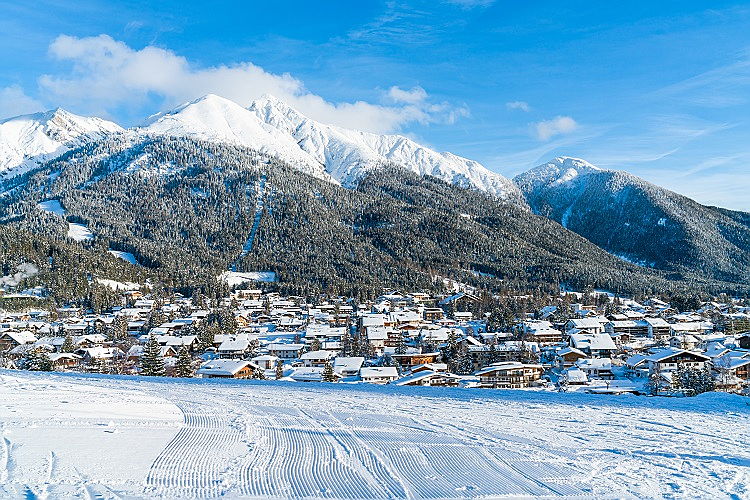 Seefeld, which has been a Winter Olympics venue several times, is one of the best-known and most popular holiday destinations in the Alps. Its property market is small, and properties in the tourism segment in particular are highly sought-after, only remaining on the market for a correspondingly short time. Detached houses in good and prime locations generally cost between EUR 1 million and EUR 1.8 million. The highest price achieved in 2020, for an exceptional property, was EUR 2.6 million. It was also the highest purchase price paid in the entire Innsbruck-Land district.

6. Your contact – Here's what the local expert says
"Visitors to Tyrol will immediately be enchanted by the region's majestic mountains."
Thank you for your interest.

Contact us now
Vancouverstraße 2a

Deutschland

Fax:

+49(0) 40 36 13 12 22