Engel & Völkers · Your real estate agents in Innsbruck
Real estate offer in Innsbruck
The highest standard of advice

In Innsbruck, the team impresses clients with top real estate offers, commitment, and expertise. It is possible to perceive their enjoyment of working with first-class real estate as well as selling high-value properties, and enthusiasm for the excellent location of Innsbruck. Innsbruck is indeed one of Tyrol's most sought-after locations. The city has around 16,000 inhabitants and has attractive highlights to offer, both in summer and in winter. The charming historic centre, the vibrant atmosphere in the centre, and various leisure activities: all of these factors win buyers over immediately.

Engel & Völkers Alpine Region Tyrol was established 20 years ago and has been reliably present in the state capital for the last seven years. It is now impossible to imagine Innsbruck without Engel & Völkers' shop, which is located at Meraner Straße 7. The real estate experts in Florian Höll's team are proud to live up to the company's excellent reputation. Trust and discretion are a given. High-quality properties in sophisticated locations are part of our core business.

Our real estate agents in Innsbruck know the market
Since 2015, Florian Höll has been supported by Birgit Rainer-Fahrmaier, Bettina Villinger, and Josef Fahrmaier. These real estate experts were able to make our brand known in just a short amount of time thanks to their excellent standard of advice and high level of professionalism. Helmut Kraft, Lukas Bär, and Marco Gschliesser are also members of the team in Innsbruck. Our advisors know the local market, yet also always have access to Engel & Völkers' international network. As such, there are potential buyers and exclusive offers from all over the world.

Passion and expertise
Florian Höll's team of real estate experts in Innsbruck are convinced that passion, expertise, and trust are the ideal prerequisites for long-term business relationships. When these real estate agents approach their work with discretion and respect, there is nothing which stands in the way of a smooth purchase or sale. Our professional real estate agents continuously observe all of the developments on the regional market. The essential know-how and understanding are of high importance for our experts in Innsbruck.

Engel & Völkers has stood for reliable quality for the last 40 years. A realistic price estimate, good advice, and personalised marketing all require expert knowledge.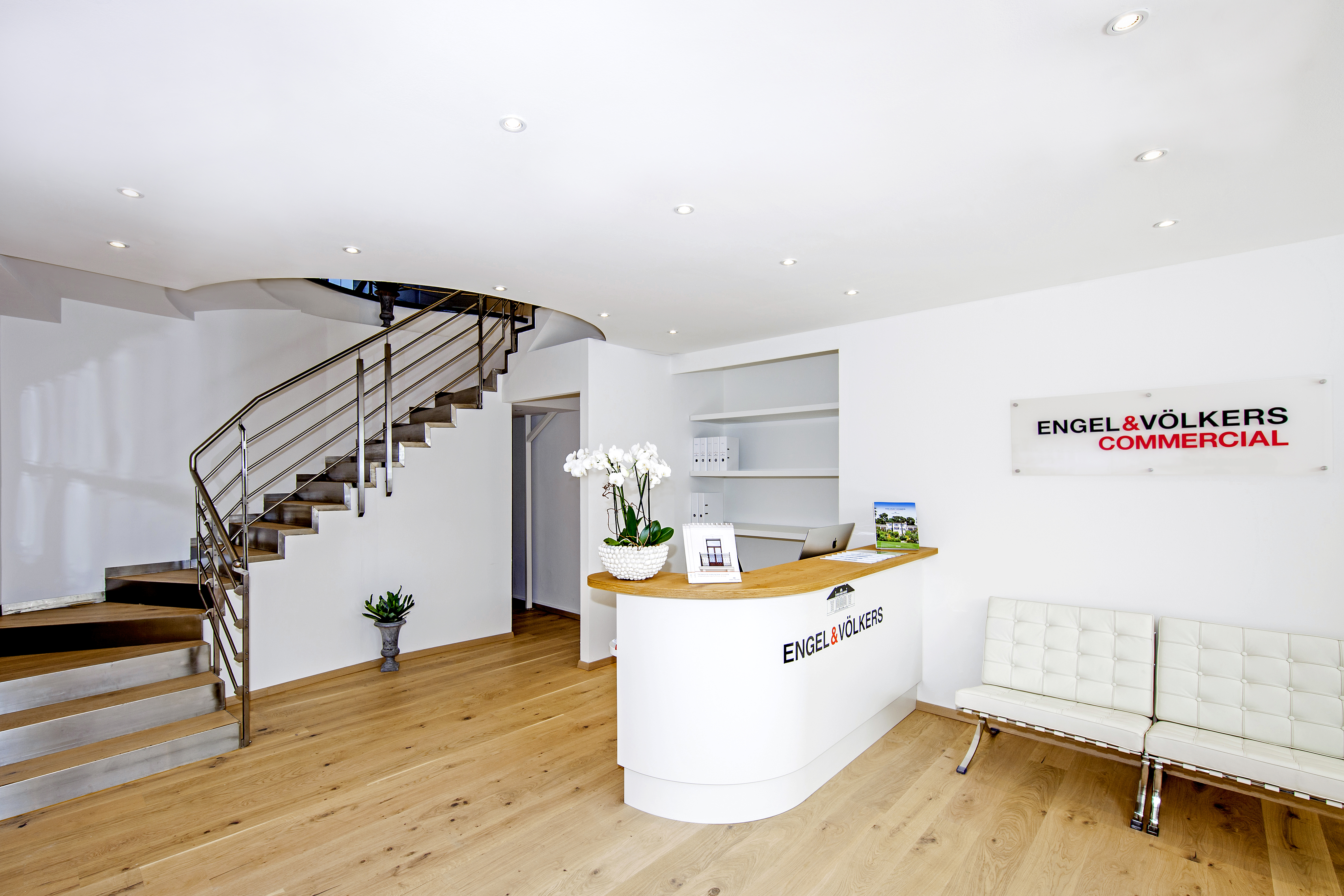 Engel & Völkers Innsbruck
Meraner Straße 7
6020 Innsbruck
Österreich
With seven locations (2 shops in Kitzbühel, Kirchberg, St. Johann, Innsbruck, Seefeld, and Zell am See), ENGEL & VÖLKERS ALPINE REGION TYROL & SALZBURG LAND is a strong partner with detailed knowledge of the regional market's characteristics.

In the breathtaking Alpine city of Innsbruck and the surrounding area, there are attractive properties for owners' own use and for investors. Whether you are searching for a classic family home or a stylish penthouse: Innsbruck has something to offer for every target audience. Engel & Völkers' real estate advisors will gladly accompany you on your search for a property in Innsbruck and the surrounding area. We will also support you onsite when buying or selling your property. The team members in Innsbruck are aware of their clients' needs. If you visit us at our shop, you will be convinced by our clear, customer-oriented philosophy. We are looking forward to providing you with comprehensive advice. Please contact us by telephone or by e-mail!

Florian Höll
Office Manager Engel & Völkers Innsbruck & Seefeld in Tirol

"Mutual trust plays a large and important role for me."



Birgit Rainer-Fahrmaier
Senior Agent, Engel & Völkers Innsbruck​

"The frequent referrals made by my satisfied clients make me very proud and give me confidence in the way I do my work: this makes all the difference."


Bettina Villinger
Senior Agent, Engel & Völkers Innsbruck​


"Thanks to my long-standing professional experience, both at home and abroad, my profession has become my passion."


Josef Fahrmaier
Cooperation Partner, Engel & Völkers Innsbruck
"The journey is the reward: my motto for each interesting interaction surrounding the topic of real estate."


Marco Gschließer
Agent, Engel & Völkers Innsbruck
"Each property is as unique as the person who lives in it."


Helmut Kraft
Cooperation Partner, Engel & Völkers Innsbruck

Ulrike Brunner
Team Assistant, Engel & Völkers Innsbruck
Responding professionally is the be-all and end-all of my job. I am a figurehead for the company, because everyone - customers, employees, service providers - ends up with me first.
Residential dreams and Innsbruck's flair

If you dream of having a property in Innsbruck, please get in touch with one of our real estate agents. You will not be able to escape the charm of this state capital and its neighbouring municipalities. In winter, the popular Christmas markets entice you into the enchanting old town and city centre. Sports and culture enthusiasts get their fill in Innsbruck the whole year through. The magnificent skiing areas surrounding the state capital, theatres, libraries, an excellent university, the centrally located airport, an outstanding university hospital, interesting events, cosy restaurants, bars, and shops contribute to a high quality of life.


Real estate agents in Innsbruck: Stunning residential properties in the heart of Tyrol
Are you searching for a property in or close to Innsbruck? This is understandable, as both the Alpine city itself and the neighbouring towns are completely captivating. The idyllic mountains, the unique infrastructure, and the fantastic range of leisure activities are irresistible arguments for choosing to live in Innsbruck. Engel & Völkers' real estate agents accompany you on your journey to finding your dream property in this Alpine city. Extensive expertise and know-how mean that the real estate experts in Innsbruck are outstanding advisors when it comes to buying and selling properties. It is important to know the market well, especially in Innsbruck. This modern city in the Tyrolean Alps is characterised by a high quality of life. Demand is huge and a prime location like this requires a high degree of sensitivity. Many owners prefer discrete and exclusive marketing, particularly in popular residential areas. By contacting one of our real estate agents in Innsbruck, you have the chance to find out about professionally marketed properties.

Contact us now
Engel & Völkers
Licence Partner Alpine Region Tyrol & Salzburger Land
Vorderstadt 11

Österreich