Josefov – Enjoy the Magical Atmosphere of Historical Prague
Formerly the Jewish ghetto, today Old Town's Josefov area is one of Prague's most luxurious – and lucrative - locations. And the magical atmosphere here radiates literally from every corner and cranny.
​Josefov offers a complete range of historical styles in one area

Prague's smallest cadastral area has much to offer its inhabitants. Josefov's winding streets are dotted with countless hidden architectural treasures, not to speak of its Jewish monuments. The Jewish Town Hall, the six synagogues and the world-famous Old Jewish Cemetery (where you can also find the tomb of the famous rabbi Löew) are without a doubt all worth seeing. And for a unique musical experience, pay a visit to one of several synagogues which regularly host excellent string and other types of concerts. You will be glad you did.

Why is residing in Josefov worthwhile?
• for its unique atmosphere and mysterious nooks and crannies at every turn
• for its perfect car and public transport accessibility
• Prague's most prestigious and exclusive shopping street is a stone's throw away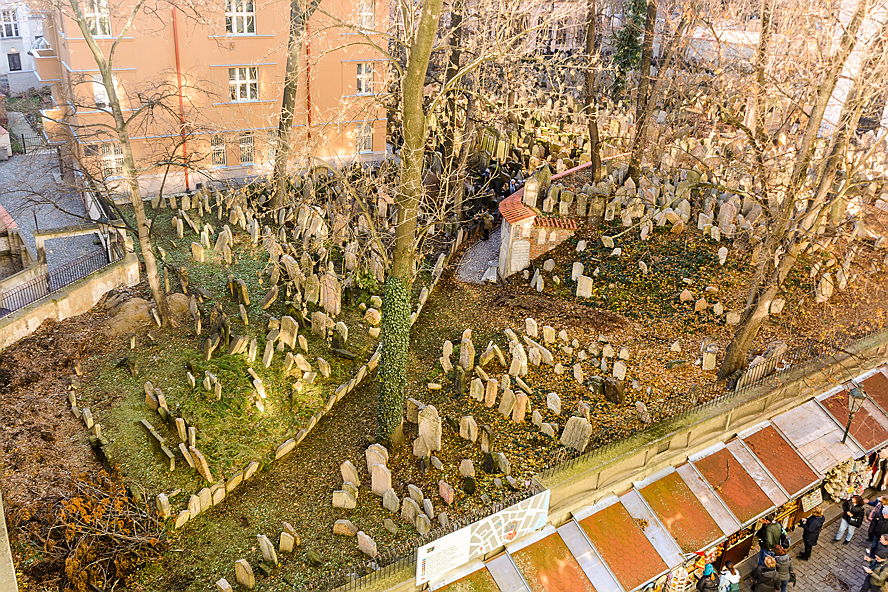 Why does renting out your real estate in Prague 1 also make sense?
The famous Pařížská Street, with its world-class brand-name and designer shops, literally intersects Josefov's small area, and rental prices for apartments and shops here are among the highest in the metropolis. Along with Na Příkopě, Pařížská Street regularly makes it into the charts of the top ten most expensive and exclusive shopping streets in the world. Space is thus very much in demand here, even from an investment point of view.
Apartments and houses in Josefov are among the best in Prague

Housing in the Josefov district is without a doubt among the greatest luxuries Prague has to offer. It is an area of unbeatable transportation options, numerous quality restaurants, a wealth of shops, countless legendary and historical sites, and inexhaustible beauty. The neighborhood, located in the very heart of the Old Town, simply bubbles with life and offers everything that one could possibly look for.