Current market information on retail floor space and pedestrian frequencies
The measurement of visitor figures of German retail locations is a tradition that goes back to the year 1994. The pedestrian frequency measurement in 2017 already was the 22nd time this study was carried out. Visitor frequencies were measured in 36 German cities at over 110 counting points, 84 of which are absolute prime (A) locations. The wide network of Engel & Völkers Commercial's locations enables a comprehensive measurement of pedestrians to be carried out in cities in different size categories. With over 3.6 million inhabitants, Berlin is the biggest city of the study whereas Papenburg in the Emsland region, with some 36,000 inhabitants, being the smallest location that is taken into account in the ranking as well.
The individual rankings are available here: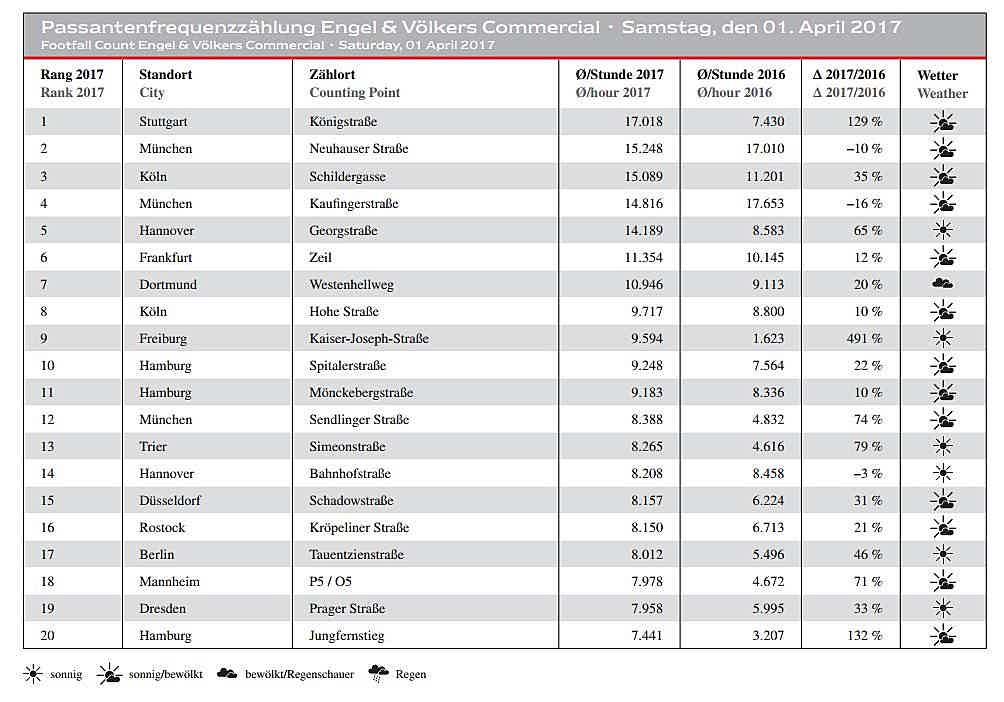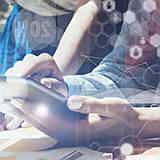 Engel & Völkers Research
How can we help you?
Contact us now
Engel & Völkers
Headquarter Commercial