Hamburg meets Schleswig-Holstein: Living in a house in Wedel
In the multifaceted Wedel, there are good opportunities for real estate sales
If you follow the Elbe out of Hamburg heading west, you enter Wedel, the first town on the territory of Schleswig-Holstein. The contemplative Wedel with about 30,000 residents is only slightly larger than the neighboring Elbsuburb Rissen, but sets its own small town accents, which makes Wedel interesting as a real estate location for single and multi-family house. Over centuries old traditions, some sights, natural recreational areas, regular events and, of course, proximity to the river Elbe increase the attractiveness of your property on sale.
The town of Wedel is quite diverse according to its geographic location. In the northern part of the city are mostly agricultural areas and some forest and wetlands. The rural atmosphere of Schleswig-Holstein is already noticeable here. The tranquility and naturalness of this region attracts hikers and cyclists alike. In the Klövensteen forest, there is also a wilderness park, where young and old can observe the wild pigs, deer and other animals that live here.
In the center of Wedels lies the town hall square, where among other things the municipal library, the post office, and some restaurants and sales are located. On the market square stands the city's landmark: the "Roland", a larger than life-sized knight figure, which in the Middle Ages was a symbol for various buying and selling rights on the market. Around this center, mainly settlements with single-family houses and multi-family houses of various sizes can be found. There is a typical small town flair, not really a metropolis, but also no rural village - although both worlds are only a stone's throw away! This is exactly what makes Wedel interesting in real estate sales for a broad clientele.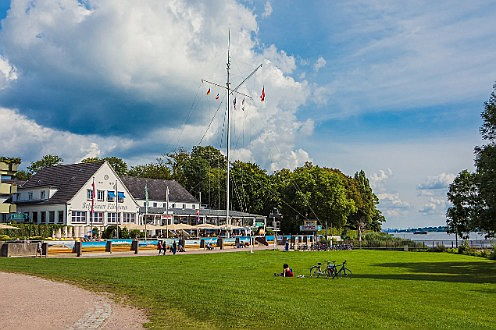 Wedel's numerous leisure facilities and properties right on the Elbe
A world-unique highlight of Wedel is its ship "Welkhofer Höft" on the Elbe River. Here, the national anthem is played for both ships entering and leaving, and the crews receive a farewell or a warm welcome. A popular spectacle that anyone can observe publicly - whether with or without a house in Wedel.
Wedel is also a good starting point for private shipping. Hamburg's yacht harbor with more than 2,000 berths is Nordeurop's largest tide-less sports port, with numerous sailing, motorboat and water sports clubs.
Wedel's "Badebucht" also has a lot to do with water, but it's not a place to bathe in the river Elbe: it is a spa and swimming pool near the village center, where a sports and adventure pool, playing field with lawns and five different sauna-landscapes make leisure time outside of your house more enjoyable.
If you would like to deepen your knowledge of astrology, you have the opportunity to do so along the Wedeler Planet Trail. This 10-kilometer-long nature trail illustrates the dimensions of the universe on the basis of 10 models of heavenly bodies, and also lets children dream of the stars.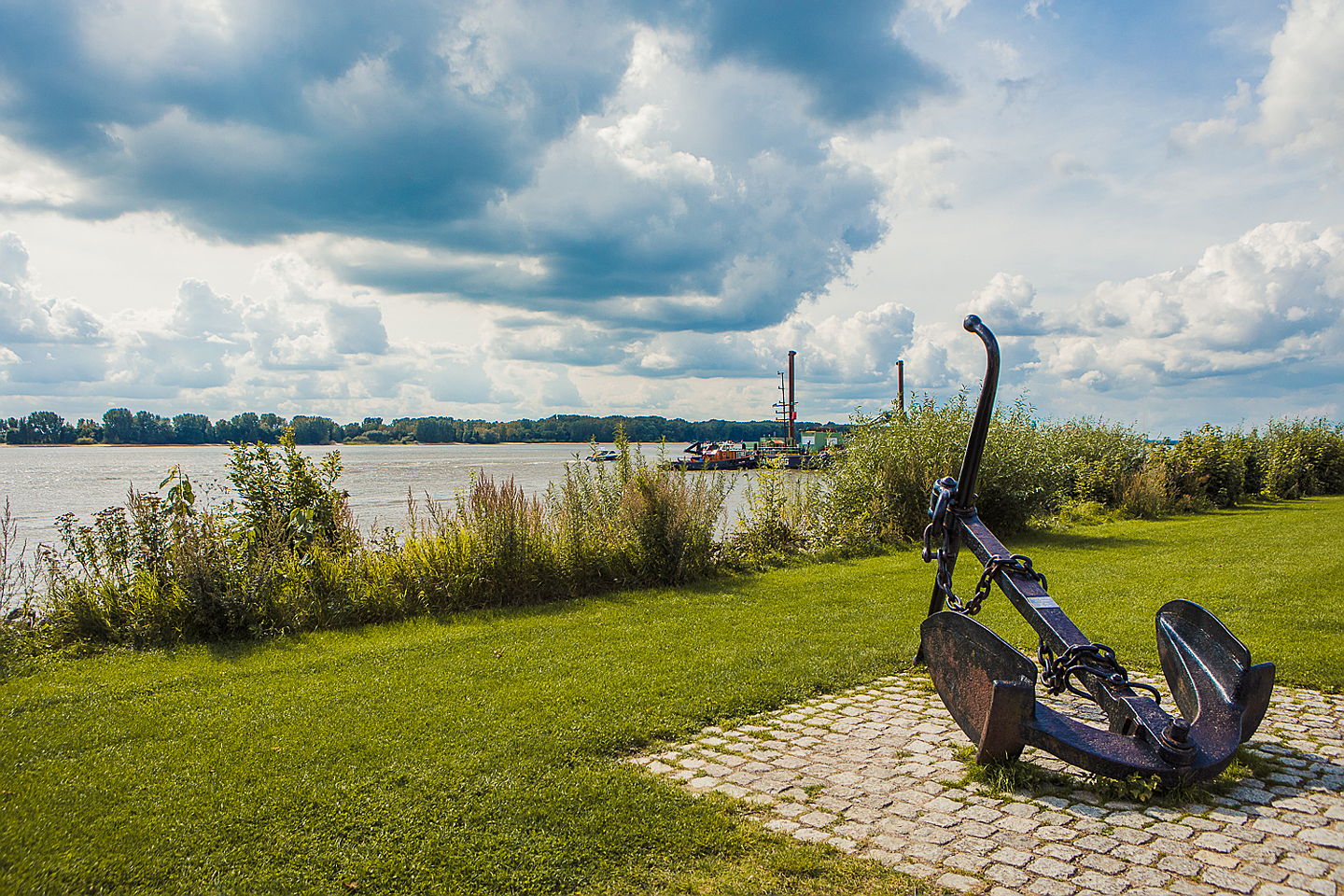 Enjoying life with a family home in Wedel
Thanks to its proximity to Hamburg, Wedel is profiting from the well-developed infrastructure of the Hansestadt - usually an important sales argument in concluding negotiations. In terms of mobility, Wedel is, for example, conveniently connected to Hamburg's transport networks. These include the S-Bahn connection to the terminus station Bahnhof Wedel, the federal road 431, and a ferry connection via the Elbe river.
Around the village center there are many shopping opportunities as well as kindergartens, schools, and a little to the north, the Regio Clinic Wedel. Cultural enthusiasts will get their money's worth in the city archives as well as in the town museum Wedel or on the theatrical boat Batavia, while athletes can take advantage of the offers of the Wedeler TSV, which is one of the most varied clubs in the region with 20 departments and more than 2,000 members. With regular events in Wedel, be it the harbor festival, the "Wedeler Kulturnacht" or the open-air cinema event in the summer, there's a right thing for everyone.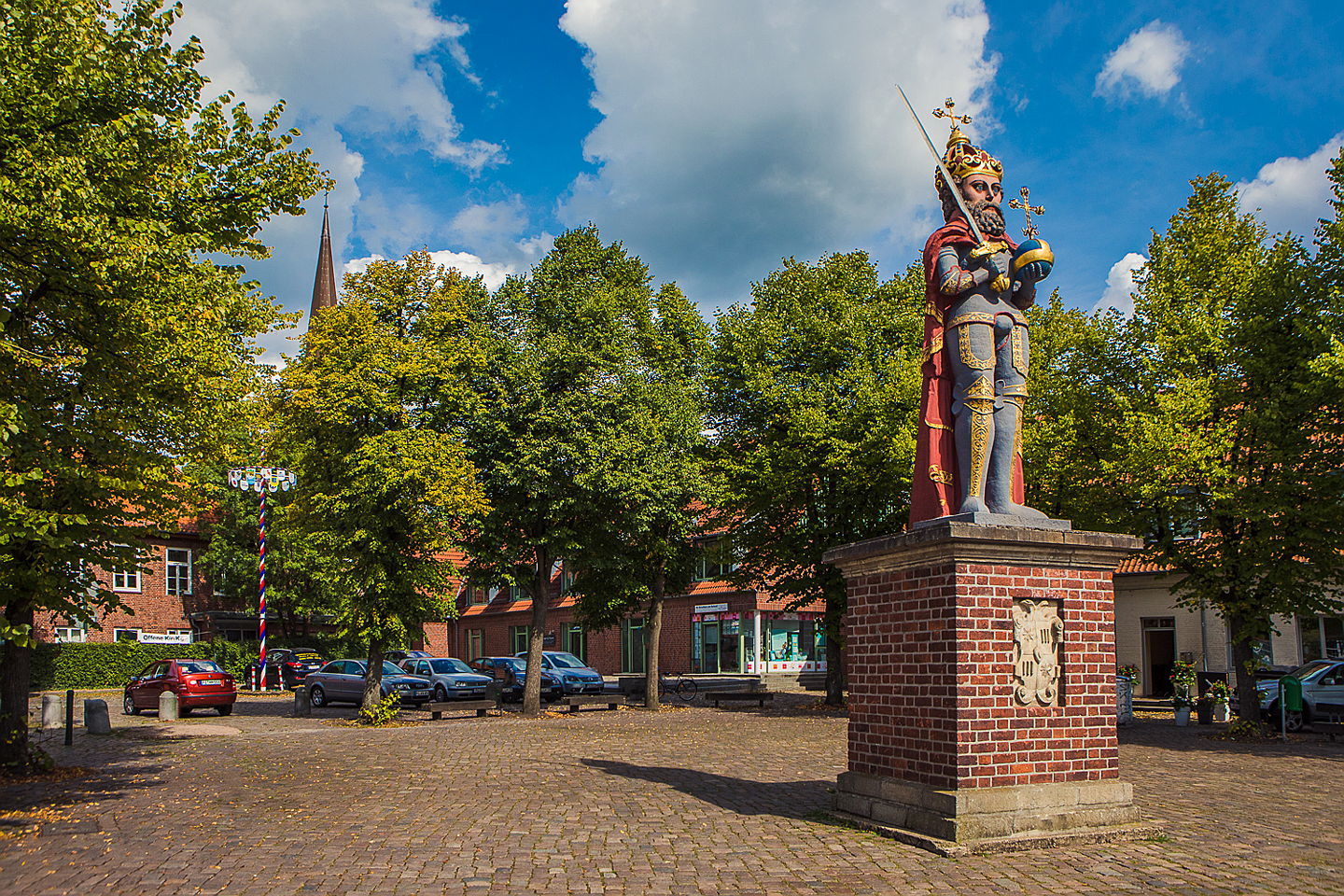 Why sell a property in Wedel?
All these aspects that characterize Wedel as a city and place of residence become convincing reasons when it comes to selling your property. The location between Hamburg and Schleswig-Holstein makes Wedel a hybrid location that benefits from the advantages of both regions. In the last decade this has been reflected in the achieved sales prices: single-family homes are now sold at 40 percent higher rates than in 2007, and an average price of € 3,200 per square meter is currently being paid for each square meter. In the same period, condominiums have experienced an even greater increase in value. Sales prices are almost 85 percent higher, on average, the square meter price is around 2,400 euros. The experience of the real estate brokers of Engel & Völkers Hamburg Elbe shows: sales or renting in Wedel are now popular more than ever, irrespective of whether it is a single-family house, a multi-family house or a condominium. We are happy to determine the concrete value of your property for you! We then market your property, whereby our international network of contacts benefits us. With expressive forms of representation and our high range, a quick and profitable sale is foreseeable for you.
Do you want to sell your property profitably with our support? The first step is an individual consultation, for which you can contact us! Until the actual date, you can view the objects, the Engel & Völkers Hamburg Elbe is offering in Wedel and surroundings.
Contact us now
Engel & Völkers
Licence Partner of Engel & Völkers Residential GmbH | Engel & Völkers Immobilien GmbH
Monday - Friday: 10 - 17 h
Saturday: 10 - 13 h