Services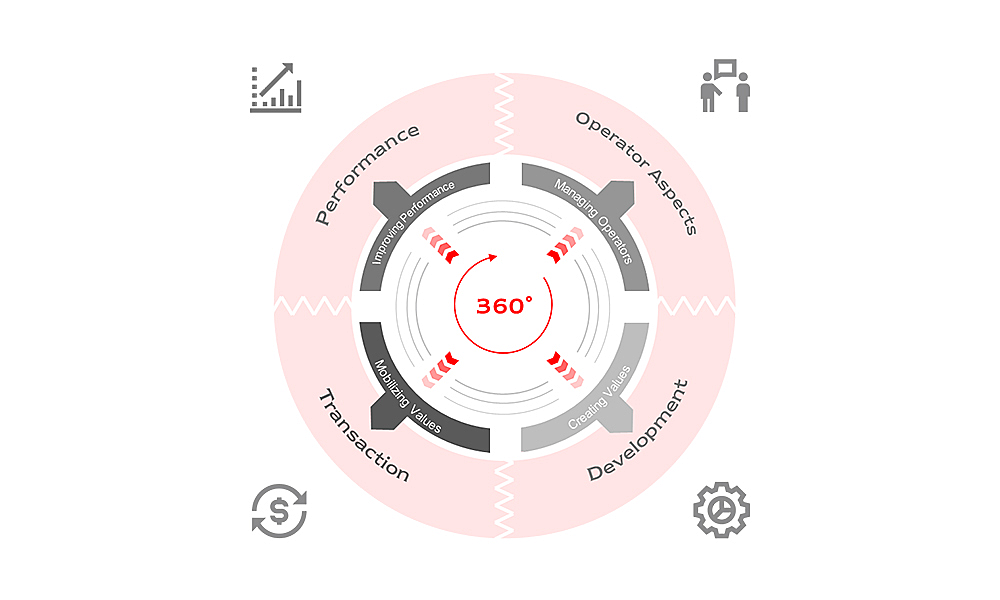 Hotels have special characteristics compared to other real estate types and their values are influenced by different factors. An optimal configuration of the different levers is integral part of hotel management that should be ensured throughout the life cycle of the asset. Our experts act as your reliable partner and assist you with the often complex questions that arise around hotels and hotel properties.

Our 360° consulting approach considers the entire life cycle of a hotel, from development through operation to exit. Our four core consulting areas are targeted at both real estate and hotel operations/platforms. Thus, our services are addressed to all stakeholders of the asset class: hotel operators, owners/investors, developers and financiers.

Through the long-term, jointly gained experience of the management and consultant's team, we offer an individual, tailor-made and goal-oriented consulting approach with decades-grown access to important decision-makers in the industry.

Through the E&V network, one of the largest German real estate service providers, with more than 800 regional offices in more than 30 countries on four continents, we assemble access into an unreached amount of local markets.
Contact us now
Engel & Völkers
Licence Partner Hotel Consulting