Opt to sell your property in Cologne-Sülz!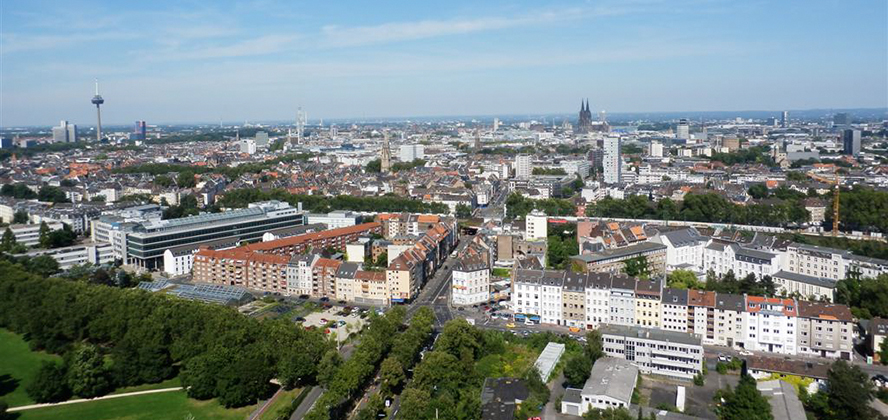 Sell Your Luxury Family home, your great flat or stylish house in the beautiful district of Cologne Sülz.
You are well aware of the benefits that Cologne-Sülz offers, because you are inpossession of a high-quality apartment, you want to sell. You are still looking for a reliable partner who supports you in selling your wonderful family house, your lovely house or elegant apartment and is available in a consultation? Do not hesitate any longer and let us advise you on the subject of sale and rental of your property. With years of experience, we are able to spare you tons of work!
Informyourself about the market value of your property! Simply visit our website
What makes Cologne-Sülz so attractive for buyers
You made the right decision when you decided to sell your superb apartment in Cologne Sülz! Not for nothing is this area one of the most popular ones in all of Cologne! With a total of 7 parks, Sülz offers its residents excellent recreational opportunities. This includes the two event- and marketplaces Auerbach and Hermeskeiler plaza as well as the multifunctional urban spaces designed by Cologne Garden Director Fritz Encke.
In addition, there are numerous recreational opportunities here. Residents can relax on the lawns at Beethovenpark or participate in water sports at the Decksteiner pond. A special highlight for buyers is located on the roof of the Schiller-Gymnasium, where the Public Observatory of Cologne stands. The many pubs, restaurants, cafes and delicatessens, wine stores and antique shops characterize the trendy area! Furthermore, property owners are very well connected to the traffic in Sülz by the A4 motorway, the main road B265 and several light rail and bus lines.
With the right marketing, we can help you to acquire several prospective customers for your property in Cologne-Sülz!
Need more extensive information regarding the sale of your apartment? You still have many questions about selling your family home in beautiful Cologne-Sülz? The independent real estate agents Engel & Völkers would love to support you in your salesproject. Get in touch. We look forward to your inquiry.