Property purchase in Braunsfeld - exactly the right choice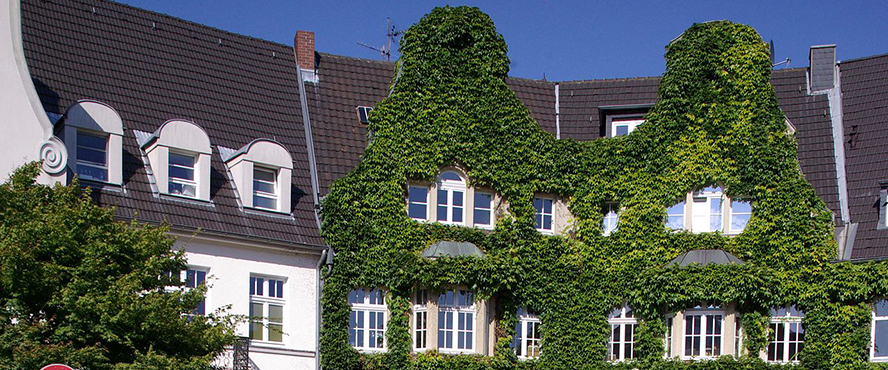 The purchase of a great house,a nice apartment or a stylish apartment in Braunsfeld is the right decision. Our real estatebrokers in Cologne will be pleased to consult with you regarding all questions about your purchase.
The beautiful, manageable district of Braunsfeld is one of the most popular residential areas in all of Cologne. Braunsfeld has around 11,000 inhabitants and is known for its particularly high quality of life. For a good location such as this one in Cologne,you pay about 1,200 € / m² for detached single-family homes. Semi-detached houses cost around 980 € / m².
Varied leisure activities in Braunsfeld
If you decide to buy aproperty in Braunsfeld, you can look forward to an excellent quality of life.The high quality of life is guaranteed by numerous and varied leisure possibilities that this beautiful Cologne district has to offer. Thus you can look forward to long walks in the Stadtwald with the Adenauer Weiher outside your new condo. Visit the wildlife park and spend lovely afternoons in nature. In Braunsfeld, there are numerous opportunities for sporting activities. Visitfor example the Rheinenergiestadion or play beach volleyball on the beach at the stadium. There is also a tennis court in Stadtwald and a bowling center at the Melatengürtel.
Go on a culinary trip in Braunsfeld's best restaurants
Leave your new home and go on culinary discovery tour. Take advantage of the high great possibilities Braunsfeld has to offer and enjoy the numerous restaurants. The most popular restaurants in Braunsfeld are the "L'escalier". The visitors are enthusiastic about the excellent and varied wine list and the stylish interior. L'escalier offers French and German specialties. Spend some nice evenings in the popular restaurant. At the Adenauer Weiher you can also find the Club Astoria.Above all, the large beer garden characterizes this experience based restaurant and guarantees wonderful evenings outside your new apartment.
The purchase of a property in the coveted Braunsfeld is something you will definitely not regret. Contact us today and our real estate agents will help you find the right house or apartment.
Bildquelle: Wikipedia