Welcome to Engel & Völkers Properties in Cologne Lindenthal!
E&V Property Shop Cologne Lindenthal
Dürener Street 191
50931 Köln
Telephone +49 221 57 77 99 80
Fax +49 221 51 79 64
"The most beautiful place to live is around the town forest."
The west side of Cologne has always been one of the most prestigious residential areas of the city. Classic old buildings, excellent shopping opportunities, developed infrastructure, and the best public transport connections, coupled with the magnificent forests and meadows - that's urban quality of life at the highest level! You want to buy, sell or rent a property in the west of Cologne? Our Engel & Völkers Team in Lindenthal will advise you with no obligation on all questions relating to the purchase and sale of real estate or the long-term rental of an apartment or a house in Cologne's best west-side locations:
- Lindenthal, Braunsfeld
- Müngersdorf, Junkersdorf
- Klettenberg, Sülz
as well as Weiden/Lövenich.
Whether an old villa by the town forest, a country house in Junkersdorf or a cubic Bauhaus-ensemble in Müngersdorf – we will find the right property for you. If you're thinking aboutselling your property, you are in the best of hands. Rely on a specialist partner who can give you a real market overview. We are happy to offer you a free and non-binding valuation of your property - even if you are not yet thinking of selling your house or apartment in Cologne. We look forward to welcoming you.
Property valuation | Buy house | Buy apartment | Sell house | Estate agent Cologne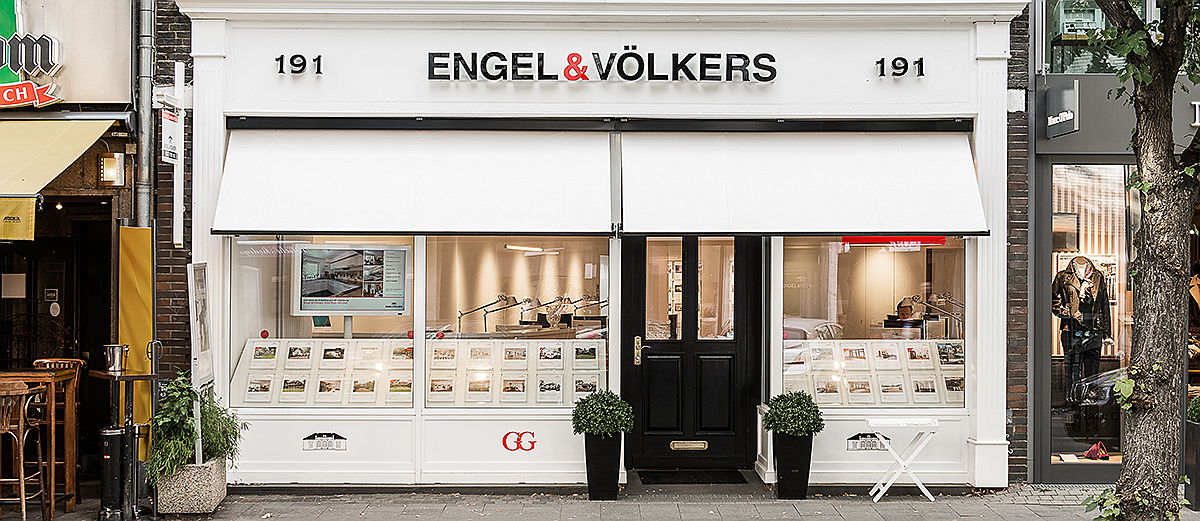 Contact us now
Engel & Völkers
Licence Partner Cologne
Maternusstraße 14b

Germany