Sell your chic apartment in the beautiful Schwabing!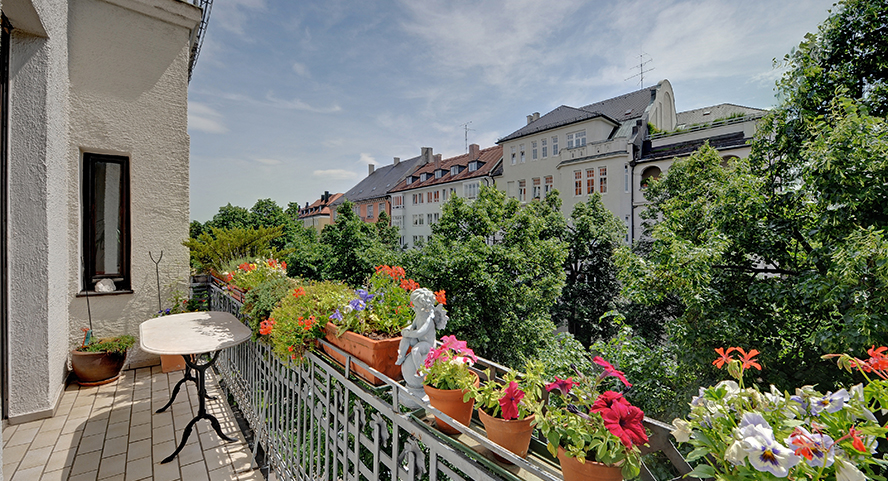 Sell your Villa, your luxury townhouse or modern Apartment in Schwabing
You know your way around the beautiful Schwabing - here´s where you own a high Quality property that you would like to sell. For some time now, you´ve been looking for a helping Hand regarding the sale of your property. Get a free consultation with the Independent and competent real estate agents at Engel & Völkers. We will assist you in the sale of your beautiful town house, your quality villa or your stylish family home.
Find out the market value of your property by visiting our website.
Best sales conditions for your family house
You made the right decision when you decided to sell your family home in Schwabing. Schwabing is situated in the heart of Munich and is a very popular area of the Metropolis. This district convinces with ist proximity to the English Garden, where, despite ist popularity, guests can relax and enjoy a leisurely stroll. The cafes near the Münchner Freiheit are perfect for Relaxing afternoons in the coveted Munich. Schwabing sprays with one of a kind charme and uniqueness with ist beautiful old buildings and elegant villas in the Art Nouveau stye. Furthermore, Schwabing offers extensive art and cultural Events. You will be guaranteed many potential buyers if you decide to sell your property in the beautiful Schwabing!
We are here to assist you with the sale of your property! Contact us and let us advise you on the subject of the sale and rental of your high-quality single-Family home!