Stunning property in Munich Schwabing, houses or flats to sell or buy
The district of Schwabing, in the heart of Munich, is widely considered one of the most attractive and coveted residential areas in the capital of the region of Bavaria. For many, Schwabing is far more than simply a district: it offers a unique sense of life. This beautiful area, in immediate proximity to the English Garden, is perfect for pleasant walks in nature, or for relaxed afternoons spent in a cafe near the Müncher Freiheit, outdoor sport, or strolling along the popular Leopoldstraße.

The district was known as the Bohemian quarter at the time of the Prince Regent, and today, it continues to exhibit an impressive amount of art and culture, with its beautiful apartments in splendid art nouveau houses, as well as a number of tourist sights. Schwabing additionally offers fantastic shopping opportunities, any number of parks, big and small, trendy bars and chic restaurants, as well as a highly developed infrastructure, making living in Schwabing a delight. Particularly notable is the direct connection to Munich airport, which is most quickly accessed via the ring road.


Whether a modern Penthouse next to the Münchner Freiheit, an apartment in an art nouveau house at the Hohenzollernplatz or an elegant villa by the English Garden. We would be more than happy to give you an overview of the current market situation and offer advice on any queries relating to buying and selling property in Schwabing.


In case you're thinking about selling a property in Munich, you're in the best of hands at Engel & Völkers. Talk to one of our partners, who, with more than 20 years of experience of the market in the area of Munich, will be more than willing to give you an overview of the market. It would be our pleasure to provide a free, no-strings-attached valuation of your property – whether it's an apartment, a country home or a city villa in Munich. We look forward to hearing from you.


You'll find our selection of properties in Munich, here.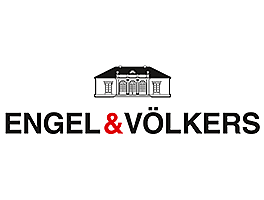 We are happy to advise you. Contact us.
Residenzstraße 23 | 80333 Munich
Phone