About us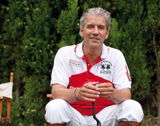 Christian Völkers
Christian Völkers discovered his passion for the game of polo 20 years ago through his friend Thomas Winter, now regarded as Germany's top polo player. In addition to the synergies that come about from the contacts with business partners and friends during the game of polo, Christian Völkers particularly enjoys the sporting challenge on the playing field – as well as the conviviality and enthusiasm of participants. So it was only a logical next step to found a polo school.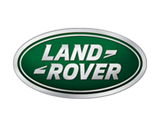 Land Rover
Land Rover has long been committed to sporting and leisure activities that reflect their own corporate philosophy and brand values. Polo is one of these activities, a team sport with a long tradition which has always been particularly popular in Great Britain, Land Rover's homeland. By supporting the Engel & Völkers Polo School, Land Rover is actively taking part in spreading the polo spirit and, in particular, promoting young talent.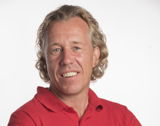 Christopher Kirsch
Christopher Kirsch is one of the best polo players in Germany. He has been passionate about the game of polo ever since he was a child. His father was also a keen polo player and got his son involved in the fascinating sport when he was just six years old. Christopher Kirsch regularly takes part in German championships and can look back on many finals and championship titles. Kirsch is a highly successful polo player at an international level, took part in qualifying games for the world championship and reached fifth place in the European Championships with his team in 2008. In 2005, he received the highest trainer status from the "Hurlingham Polo Association (HPA)" and is thereby qualified to train players as an "International Coach". The HPA is the official institution for the European sport of polo, meaning that it is actively involved in the execution of regulatory decisions.