Artá ​​in Mallorca: houses, villas, fincas and apartments for sale
The region around the authentic city of Artá, which forms the northeast of Mallorca, conveys its very own Mediterranean atmosphere and offers you, as a property buyer, advantages that clearly set it apart from the rest of the island.

"Whether you want to hike in the mountains, sail along the coast, ride a bike on quiet streets, or play golf in the countryside: in the northeast of the island, it's possible to do many activities without having to travel far."
Reiner Fischer, Managing Partner of Engel & Völkers Mallorca Northeast
19 years on Mallorca and 19 years with Engel & Völkers

Your property purchase at Artá: Let yourself be inspired by the quality of life in Mallorca's northeast

Amidst the rural and partly mountainous landscape between small villages and breathtaking coastal sections you will find country houses, villas and houses of outstanding quality that promise a quiet and relaxed feeling of being away from the lively island locations. Realize your very own real estate project with real estate agent Engel & Völkers Mallorca near Artá: from buying an exclusive villa, country house, house or apartment in Artá, Capdepera, Colónia St. Pere, Porto Cristo or Son Servera to realizing your own with Engel & Völkers Mallorca, you have found a first-class contact for real estate ideas on a vacant lot. Great
offers are also awaiting you in Canyamel, Mesquida, on the Costa de los Pinos and in Port Verd - the possibilities are limitless! We are happy to take care of the professional sale of your property in Artá ​​and its picturesque surroundings. Get in touch!
Buying property: Artá ​​and the surrounding area meet all the requirements of a fulfilling life in Mallorca
In the surrounding area of ​​Artá, as a prospect of a house, villa or country house in Mallorca, you will find great starting conditions for a comfortable life, so that the purchase of your new property is a great endeavour. Thanks to the international schools such as the Tudor Rose British Balearic College in Porto Cristo or the American International School in Manacor, the location also proves to be particularly family-friendly for international buyers. The latter is part of the internationally known Rafa Nadal Tennis Academy, which is also a prime example of the outstanding range of sports around Artá. While both children and adults can improve their tennis skills here, the region also offers a total of four golf courses for property buyers in Capdepera, Canyamel and twice in Son Servera, which impress with well-tended courses. Horse riding, water sports, cycling and other sports in the beautiful surroundings are also possible. In general, the Mediterranean nature is one of the central highlights of the region around Artá ​​and at the same time one of the arguments for your local purchase decision with the real estate agents at Engel & Völkers Mallorca:
hike through the nature reserve of the Llevante peninsula or relax on one of the numerous beaches not far from your house, country house or villa. The Cala Agulla and Cala Mesquida in particular are worth more than a trip according to our real estate agents. If you would also like to enjoy the varied cuisine of the region, as a buyer of a property at Artá ​​you have the opportunity to dine regularly in the Andreu Genestra restaurant and in the Voro restaurant. Both have been awarded Michelin stars. The north-east of Mallorca is one of the most fascinating real estate locations on the island, which has extensive buying opportunities for you. Engel & Völkers Mallorca accompanies you during the entire buying process - your new property at Artá ​​awaits!
The most important market data of the Artá ​​region for your property purchase in Mallorca
If you decide to buy a villa, house or country house in the northeast of Mallorca, the current average price in the prime locations around Colònia St. Pere and Artá ​​is around 1.7 million Euro. Along the Mediterranean Coast between Cala Mesquida and Canyamel and in Manacor, also classified as great locations by real estate agent Engel & Völkers Mallorca, you will find purchase offers starting at 1.5 million euros. The cheapest purchase prices in the northeast await you in Sant Llorenç and Son Carrió, where houses, villas and country houses are already available starting at 1.4 million euros.
The towns of Artá ​​and Colònia St. Pere are also considered top locations for apartments and flats, with purchase prices averaging 350,000 euros. The lowest prices in the region, with an average of 280,000 euros, are mostly found in Manacor, Sant Llorenç and Son Carrió, while the coastal sections in the east move between the two price points. For a detailed insight into Artá's real estate market, our real estate agents recommend taking a look at the current Market Report from Engel & Völkers Mallorca, where you can find out more about the market situation in Artá ​​and the surrounding area.

Here you will find a selection of properties in Artá
Engel & Völkers Mallorca, your real estate agent reference for Artá ​​and the surrounding area
Since 30 years is Engel & Völkers Mallorca present on the island. Also in the northeast of Mallorca we have been offering our exclusive range of services for buying and selling real estate almos three decades ago which have made us more familiar with the location than almost any other real estate agency of the region. License Partner and Managing Director Reiner Fischer, who has been responsible for the management of the Artá ​​location from the first few days, also has relevant experience and can therefore access a wealth of experience. Our team of real estate agents consists exclusively of qualified experts and consultants who identify the ideal property for you to buy in the northeast of Mallorca - be it a villa, a country house, a house or an exclusive apartment. We look forward to meeting you for a personal consultation!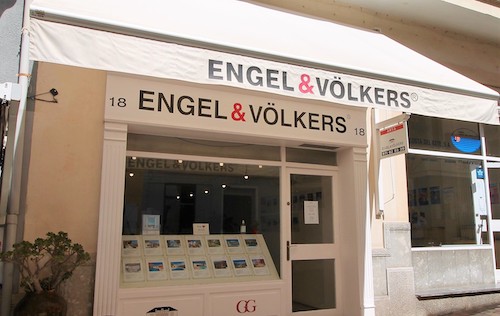 Engel & Völkers Artá
Calle Antoni Blanes, 18 I 07570 Artá, Spain
These diverse areas are available to you when buying a property in the region of Artá
So that you can find the perfect environment for the purchase of your house, your villa or your country house in Mallorca, we have summarized the different areas of the northeast for you. First of all, in the heart of the region you will find the popular city of Artá ​​with its lively markets and dense Mediterranean atmosphere: While you can buy attractive apartments, penthouses and townhouses in the urban area, you will find spacious country houses, houses and villas for sale in the immediate vicinity. A little further west are Capdepera, Cala Ratjada, Font de Sant Cal, Cala Mesquida and Canyamel, some of the most popular coastal and seaside resorts in Mallorca's northeast: Here too, attractive villas, apartments and country houses await with direct sea views and exclusive equipment details.
The extremely high quality of life of the places mentioned continues seamlessly further south in Son Servera and Porto Cristo, where nothing stands in the way of buying a maritime luxury property so that you can experience the natural and cultural advantages of Mallorca's northeast on a daily basis. The offer around Artá ​​is supplemented by a range of interesting offers in Colònia St. Pere: This picturesque place on the coast of Badia d´Alcudia offers a small marina and is characterized by particularly quiet locations when buying properties. In addition, some of the most beautiful beaches in Mallorca can be reached in a few minutes. Look forward to picturesque villas, houses, penthouses and apartments in this unique location!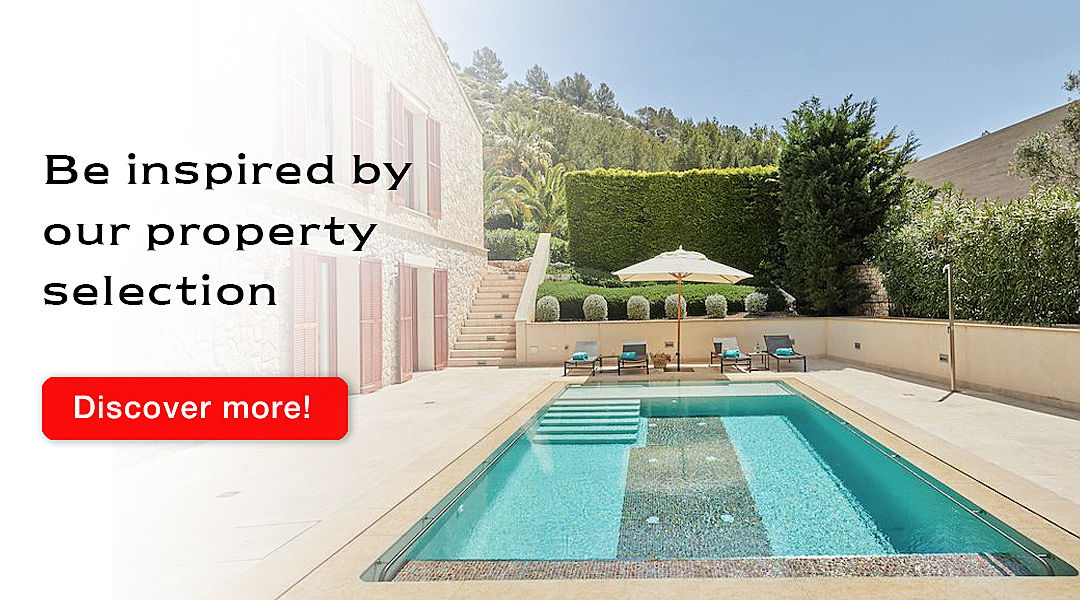 Contact us now
mallorca@engelvoelkers.com

Headquarter

Balearic Islands

Spain
Opening Hours
Mo - Fr: 10:00 - 18:00