Purchasing a property with character: houses, fincas and villas in Deià and the surrounding area
The part of the west coast of Mallorca surrounding the artists' village of Deià is packed with great opportunities for your Mediterranean property purchase – discover the region with your real estate agent Engel & Völkers Mallorca!

Those who want to live in the west of the island, or spend their holidays there, seek tranquillity and enjoy the breathtakingly beautiful landscape of the Tramuntana Mountains. Places such as Valdemossa, Sóller, Deià and Fornalutx impress with their unique, authentic character.
Eddy Barrera, Managing Director of Engel & Völkers Mallorca West
18 years on Mallorca and 16 years with Engel & Völkers

1. The properties on offer in Deià
The sunny village of Deià on the west coast of Mallorca is inseparably linked with some of the most beautiful scenery in the Balearic Islands. Whilst this picturesque village is surrounded by the impressive mountainous terrain of the Tramuntana Mountains on the inland side, towards the sea you can enjoy a sensational view of the azure Mediterranean. It is therefore hardly surprising that various painters, writers and composers settled in the shade of the majestic mountain summits over the centuries. Even today, well-known personalities such as the actor Michael Douglas and the entrepreneur Richard Branson own a property in this region.
Allow yourself to be captivated by the properties on offer in this delightful location:

The real estate agents at Engel & Völkers can help you to discover the magic of this place and purchase a spacious finca or a comfortable house in Deià and the surrounding area. As a property owner, you can also take profitable advantage of the numerous benefits of the west coast by marketing your residential or holiday property with us. Our real estate agents have summarised the charming facets of this coastal stretch in this portrait…

2. Unique highlights when purchasing a property in Deià
Deià's breathtaking backdrop is not the only strong argument in favour of purchasing a property here. The entire region is full of attractive locational advantages, which means that the west coast is a particularly exceptional living environment. These include a whole string of natural bays such as Cala Deià, Cala Banyalbufar and Cala Estellencs, which you can explore, sunbathe and swim in. Not far away from your newly purchased finca or house, you will also find many spectacular viewpoints, which make it possible to take in incredible views of large sections of the steep cliffs, which are a UNESCO world heritage site as part of the Tramuntana Mountains. These are perfect milestones for hikers, cyclists and runners engaging in sports in splendid natural settings in Mallorca. If golf is your preferred sport, you can swing your club at the Son Termens 18-hole golf course, which is situated in a harmonious valley around 10 minutes away from Valldemossa. Besides, as all significant places on the west coast are easily accessible via the MA-10 road, there's no limit to your mobility around the island: magnificent views and dramatically beautiful winding roads included!

But that's not all: if you purchase a property in Deià or the surrounding area, you will benefit from the fact that this area is exceptionally family-friendly due to the location of the international school "Escuela Global" in Parc Bit, so the houses, fincas and villas in our portfolio are also ideally suited to couples with children. The availability of the area's own medical centre, a sports ground and further local education institutions further emphasise Deià and the surrounding area's suitability for pleasant and comfortable everyday life. This means that you are making the right decision in purchasing a property with Engel & Völkers Mallorca.

Art, culture and cuisine as important arguments in favour of purchasing a property in and around Deià:

Despite the manageable number of inhabitants in Deià and Valldemossa, both places play an important role in the field of culture. In Valledmossa you will find the Frédéric Chopin Museum: the world-famous composer lived in this house for a few months from 1838 to 1839 together with his lover, the novelist George Sand. Nowadays, furniture and musical scores from that time are on show. Casa Museo de Son Marroig is another important museum, which displays a collection of works by famous artists such as Joan Bauçà, Anglada Camarassa and Eliseu Meifrén, as well as some of the possessions of the previous owner, the Archduke Ludwig Salvator of Austria. Further impressive museums in the area include La Casa de Robert Graves or Museo Arqueológico de Deià. You certainly won't be short of destinations for cultural excursions.

The cuisine is also an important part of the culture in Deià and the surrounding area: numerous restaurants and hotel kitchens open their doors to spoil you with exquisite local and international dishes. Engel & Völkers recommends trying out the restaurants Es Racó d`Es Teix and El Olivo, the hotel restaurant at the 5 star hotel Belmond la Residencia – both have been awarded a Michelin star and promise an unforgettable culinary experience.

Take a close look at the exclusive quality of our portfolio and purchase a property in Deiá with your real estate agent Engel & Völkers. In the next section, you can find information about the current market situation.
Properties in Deià and Surroundings
3. Property locations and prices in the area of Deià
On the west coast of Mallorca, the singular interaction of natural splendour, infrastructural strength and cultural diversity has resulted in high demand. This property market has experienced stable price development over the past few years. The stretch of coast between Deià and the Urbanisation George Sand is home to some of the best locations in this area – some of the most beautiful properties in Mallorca can be found here. On this part of the west coast, houses, fincas and villas are up for sale for an average of 3.5 million Euros and are therefore in the absolute premium segment. Further south, the prices are lower and property prices in Valldemossa and Estellencs start at around 2.5 million Euros. Real estate agent Engel & Völkers also recommends taking a look at town houses as part of your search, for example in the centre of Valldemossa or Banyalbufar: occasionally, there are properties for sale for less than a million Euros. Our real estate agents are happy to keep you informed about current offers in Deià and the surrounding area – for further information such as annual volume of transactions, buyer nationalities and the regional price level for apartments and condominiums, please download Engel & Völkers' market report Mallorca 2019/2020 for free!
4. Real estate agent Engel & Völkers in Deià, Mallorca
The decision to purchase a property in Deià or one of the surrounding villages needs to be well thought-out: there is a wide range of appealing houses, villas and fincas in attractive locations. To make sure that you buy the property that you have always dreamed of for the best price, we will be there to support you with our professional expertise and market knowledge to make a careful selection. Since 2002, we have been located at Carrer de l'Arxiduc Lluís Salvador, 1, right in the heart of Deià with an extensive range of services. Our multi-lingual team is looking forward to helping you find exactly what you are looking for! To achieve this, we make use of an international network of contacts, which ensures that we are on the ball in terms of the most recent offers on the market. If you would like to sell or rent out your property on the west coast of Mallorca, we will also gladly provide conscientious and goal-oriented support. Please contact us any time by completing our contact form.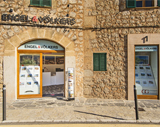 Engel & Völkers Deià
Carrer de l'Arxiduc Lluís Salvador 1, 07179 Deià
Phone: +34 971 63 63 63
E-Mail: deia@engelvoelkers.com


5. Property locations: Deià, Valldemossa, Banyalbufar and Estellencs
Whether you would prefer a property in an elevated position with a sea view or in a central location in one of the charming villages along the coast: this region offers the right location for real estate buyers in Mallorca. The artists' village Deià and its surrounding area is certainly the most popular location, which inspires awe in people from near and far with its fascinating landscape and unique village hill. With just about 600 inhabitants, the village offers an especially authentic Mediterranean atmosphere, Mallorcan culture and tradition with an international flair. The most popular types of property for sale in Deià include village houses, fincas and villas with a garden and swimming pool - soon you could also call such a property your own!

A little further south, Valldemossa stands out with its original small-town flair, lively street festivals and a carefully preserved historic centre. Fincas and houses in this area particularly impress due to their spaciousness and generous plots, whilst some of the modern houses and designer villas in the Urbanisation Georg Sand have fantastic views of the sea.

Following the MA-10 even further to the south, you will reach Estellencs: small restaurants and cafés as well as a picturesque bay with crystal-clear water await you in this particularly quiet coastal village. Properties for sale primarily include houses, fincas and farm estates, some of which boast considerable sizes.

Finally, Banyalbufar is also an interesting property location – here, you are able to purchase a historic property.

Whichever of these property locations appeals to you the most: with Engel & Völkers Mallorca, you will find a diverse, high-quality range of properties in every location. Would you like to have a personal consultation or receive further information? Please do not hesitate to call us on +34 971 63 63 63 to arrange a personal appointment with our real estate agents. We are looking forward to seeing you in Deià soon!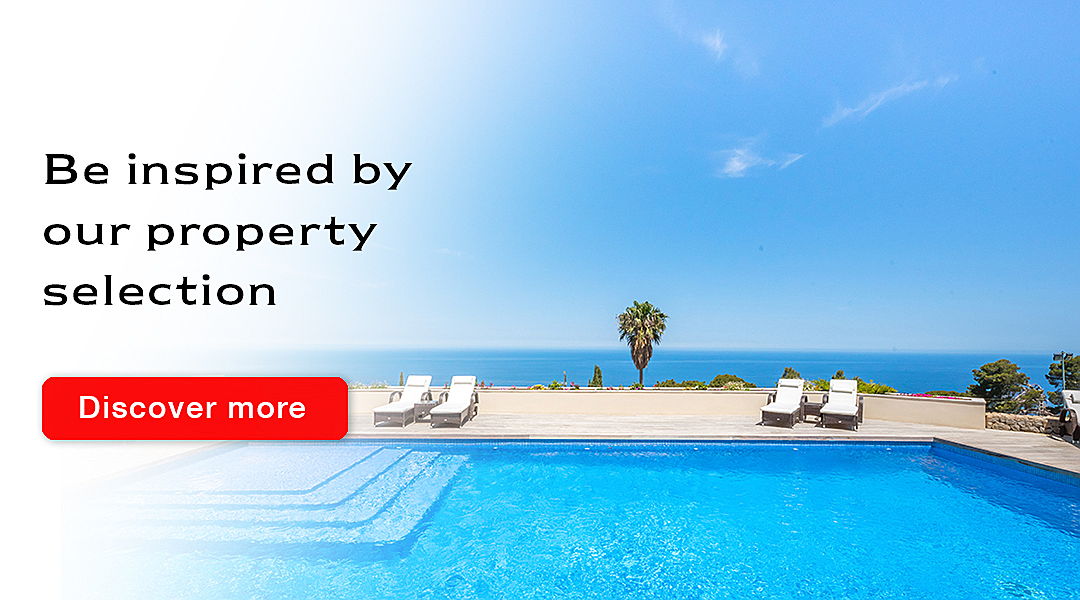 Contact us now
mallorca@engelvoelkers.com

Headquarter

Balearic Islands

Spain
Opening Hours
Mo - Fr: 10:00 - 18:00