Buying property in Pollensa and the beautiful north of Mallorca
Exciting stretches of coastline, fabulous marinas, the striking Tramuntana Mountains and pure Mediterranean nature as far as the eye can see: it is the area of and around Pollensa that best represents the distinctiveness of the north of the Balearic island, Mallorca.

Close to Pollensa you will find exclusive villas, fincas, houses and apartments for sale by Engel & Völkers Mallorca!
The area offers prospective buyers a large selection of diverse real estate locations: from secluded, traditional houses in a rural setting in Pollensa, to the exclusive villa architecture of Formentor, with spectacular views of the Mediterranean, to modern and traditional townhouses in the heart of Pollensa, and modern homes, summer villas and apartments (penthouses) next to the sea in nearby Puerto Pollensa and Cala San Vicente. The portfolio of real estate agents Engel & Völkers Mallorca has something for every individual requirement. If you are interested in putting your property in the north of Mallorca for sale, we would be delighted to advise you!
People want space and freedom and after all that has happened, there is no better place than Mallorca. That is what our clients tell us.
Gary Hobson, Managing Director of Engel & Völkers Mallorca North
15 years on Mallorca and 13 years with Engel & Völkers

What distinguishes Pollensa and its surroundings as the location for your future property investment in Mallorca
In hardly any other region of Mallorca are the coast, mountain panoramas and relaxed country life as close together as around Pollensa - let yourself be inspired by the highlights of this extraordinary real estate location. In Pollensa and the rest of Mallorca north, there are countless possibilities for an inspiring, new way of life. If you buy a villa, house or an apartment in the region, there is plenty to do with an incredible range of outdoor activities to enjoy. For example, the high quality of the coastal areas including beautiful, long stretches of beach, as well as the tranquil little coves called "calas" and the turquoise, crystal clear water in the north of Mallorca are almost legendary. Take advantage of the great starting conditions for a number of different watersports - explore the colourful underwater world of the north coast on a diving excursion or let the wind carry you while kite-surfing. On land, the varied sports and leisure activities continue seamlessly around Pollensa. Some of the most popular activities, according to feedback from our estate agents, are cycling, where the trails, mountain and coastal routes offer every difficulty to amateurs and professionals, many leading international cycling teams train in the area around Pollensa and Alcudia and the north in general. Other favourites are horse riding, climbing and hiking in the Tramuntana mountains, (nordic) walking enjoying nature in the regions wonderful landscapes.
Buying a villa, house or apartment around Pollensa comes with other advantages of the area which make the region so popular. For example, the international "My School" in Crestatx (a short drive from Pollensa) has become very popular with investors and their families who wish to live permanently in the region. Secondly the region is home to two superb Golf Courses, the 9-hole Pollensa Golf and the brilliant 18-hole Alcanada Golf. Add to that a number of sophisticated hotels in the most beautiful locations and first class, local and international gastronomy - check out the
365 restaurant at Son Brull Hotel & Spa.
Real estate agents with a passion: Engel & Völkers Mallorca is your contact for buying property
The Engel & Völkers brand has been established for over 30 years in Mallorca, with a total of 18 property shops in locations all over the island, today it is one of the leading real estate agent networks on the island. Our team is made up exclusively of qualified estate agents who have expert knowledge of the Pollensa location and the surrounding areas. We probably speak your language, our multi-lingual team can offer you our services for the purchase of villas, houses and apartments in the north of Mallorca in English, German, Spanish and French, etc. just ask. Our function as real estate agents is to advise you regarding the acquisition of property on both professional and personal levels in order to find you the property that best fits your wishes and requirements. Want to sell? Selling your property in the north of Mallorca? Let us give you a free and realistic market valuation. It is very important to have the right selling price if you seriously wish to sell. Benefit from our wide reaching marketing strategies and the extensive possibilities of marketing across our prestigious international brand network and let us sell your house. We look forward to hearing from you!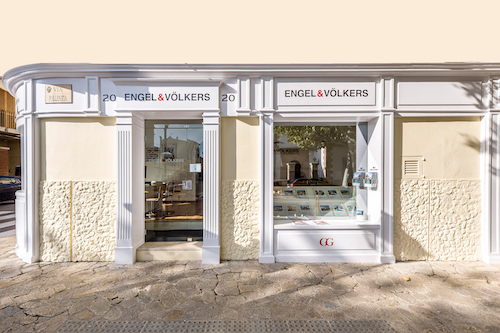 Engel & Völkers Pollensa
Via Pollentia 20
, 07460 Pollensa
Telefon: +34-971-53 20 50
Email: Pollensa@engelvoelkers.com
The most important information for your property purchase in Pollensa and the surrounding area from our Market Report
If you are interested in buying a villa, house or apartment, you will find a wide range of prices in the north of Mallorca, depending mainly on your preferred location. The popular locations around Pollensa have established themselves as sought-after locations, so that villas and fincas here cost on average between 2 and 2.7 million euros. Are you looking for a special exclusive property that stands out not only because of its luxury characteristics but also because of its excellent location? Then you will find it in the valleys of Campanet and Pollensa or by the sea in the select areas of Alcudia (Aucanada, Bonaire and Mal Pas) and especially in Formentor. In Cala San Vicente and Puerto Pollensa, you can expect to find villas and townhouses for sale with prices starting at 1.1 million euros.
Meanwhile, the market for apartments presents a different picture: Here Puerto Pollensa and its surroundings are among the most attractive locations, with prices rising from 450,000 euros upwards. In Pollensa you can buy apartments, flats and penthouses from as little as 350,000 euros, while a little further north in Cala San Vicente offers are available from 300,000 euros. Real estate agent Engel & Völkers Mallorca in Pollensa and the surrounding area is expecting prices to remain stable over the coming years, in the top locations increases are possible. Nevertheless, in relation to the rest of Majorca, this is an area that is characterised by comparatively affordable purchase prices. The special feature: many houses, villas and apartments in the region are offered for sale with a rental licences, so apart from an excellent long-term investment, the property can also offer lucrative returns. At the same time, Pollensa and the surrounding area offer excellent selling conditions - contact us to initiate the accurate marketing of your property with our real estate agents in the north of Mallorca. Further information on the current market situation can be found in the current Engel & Völkers Mallorca market report 2020/2021.
Villas, Houses, Fincas and Apartments in Pollensa
From Formentor to Pollensa: your dream home awaits you in the unique locations of the north
As well as Pollensa, which is one of the larger towns in the north of Majorca, other diverse and prestigious property locations await you in the immediate vicinity. Perhaps the best known of all is the Formentor peninsula, primarily known for its stunning white beach and crystal clear waters, a limited availability of luxurious villa properties, the exclusive Hotel Formentor and its unparalleled sea view location. It is a spectacular bay in the northernmost point of the island, known intimately to the rich and famous and is a treat for those lucky enough to visit. A little further south is Puerto Pollensa, a wonderful bathing and family resort, which also has a great offer for sailors and motorboat enthusiasts.. If you prefer a quieter atmosphere, the estate agents Engel & Völkers recommend taking a look at the range of villas, houses and apartments for sale in the coastal village of Cala San Vicente. If, on the other hand, you would like to combine the splendour of the Tramuntana mountains with your property choice in Mallorca, the municipality of Escorca with its breathtaking rocky coastline offers an idyllic location that combines these elements. Whichever of these individual locations you choose - the real estate agents of Engel & Völkers Mallorca are always there to advise you.
As an alternative to the north of Mallorca around Pollensa, the north-east of the island in the vicinity of Artá or the centre of the island could also be interesting for property buyers, especially if you like the scenic features and the traditional culture of the region. We will be happy to provide you with further information!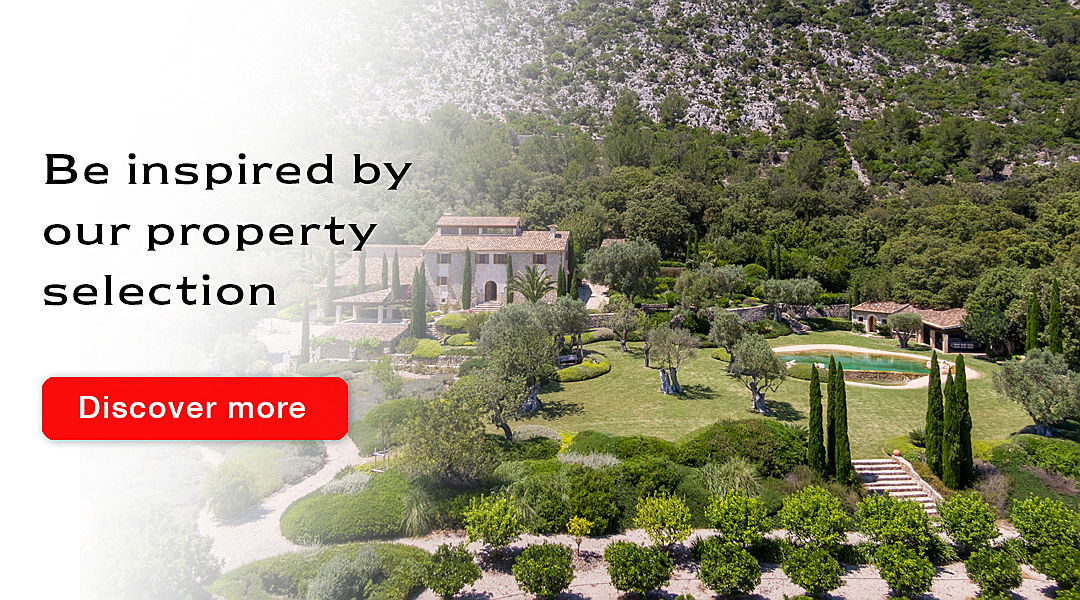 Contact us now
mallorca@engelvoelkers.com

Headquarter

Balearic Islands

Spain
Opening Hours
Mo - Fr: 10:00 - 18:00