Purchase your premium property in the exclusive leafy suburb Son Vida
Take advantage of the market knowledge and professional expertise of our real estate agents when purchasing a property in Son Vida and the surrounding area.
The villas, houses, apartments and other properties in Son Vida include some of the most luxurious offerings in Mallorca

Situated to the west of Palma de Mallorca, the sophisticated residential neighbourhood of Son Vida embodies exclusivity and the comfortable Mallorcan lifestyle to a tee: the safety, prestige and choice of properties in Son Vida are in a league of their own. This location's popularity amongst international buyers ensures a strong demand for real estate. The charming panorama of the bay of Palma, the availability of three golf courses and the family-friendliness driven by an international school are just some of the reasons this is a sought-after neighbourhood.

Son Vida's proximity to the city centre of Palma, the local marina and the services offered by local luxury hotels are also largely attributable to its popularity. The high standard of living in Son Vida is particularly appealing for buyers from Germany, Great Britain, Scandinavia and Spain, but the villages of Establiments, Puigpunyent and Esporles are also attracting an increasing amount of attention. But what is it exactly that makes the purchase of a villa, a house or an apartment in Son Vida so desirable?

The Engel & Völkers team in Mallorca has summarised the key advantages of this unique region and also provides you with information about current market trends and your options in terms of location. Find out more!

"With its unique villas, Son Vida offers the most exclusive kind of living in Mallorca. Its proximity to Palma's centre,​
the high level of safety and the spectacular views make it one of the island's most sought-after locations."
Gabriela Muñoz, Managing Partner of Engel & Völkers Palma Surroundings & Son Vida
25 years on Mallorca and 17 years with Engel & Völkers
Whether it's a premium villa or a modern apartment: the properties for sale in Son Vida will have you totally convinced
Your decision to buy a villa, a house or an apartment in Son Vida will enable you to enjoy life to the full. Many of the
properties in Son Vida
boast breath-taking views of the Mediterranean coast and the bay of Palma. Experience this picturesque landscape with a romantic dinner or a refreshing drink at sunset on the terrace of your new villa. Living in a property in Son Vida is extremely comfortable, thanks to its
proximity to the city centre of Palma de Mallorc
a as well as several local marinas. Whether you want to go shopping on one of the popular shopping streets in Palma, go to one of the many events taking place in the island's capital, take a flight from the international airport of Palma de Mallorca or take a trip along the island's scenic coast in your yacht: the short distances between Son Vida and all of these destinations means you can do any one of these activities within minutes. Son Vida also has its own diverse offering of leisure activities. Golfing fans are able to choose between not one, not two, but three
high-quality golf courses
"
Son Vida
", "
Son Muntaner
" and "
Son Quint
" for a sophisticated round of golf in divine surroundings. What's more, the
5 star hotels
Castillo Son Vida
and
Arabella Sheraton
offer you the opportunity to unwind and be pampered in their spa areas or enjoy the culinary delights served in their restaurants.
In Son Vida, a great deal of emphasis is placed on
safety and privacy
: a 24/7 security service monitors the entrance to the residential area. In addition, many of the high-quality properties have protective fencing meaning that you are safe and able to relax and enjoy your villa or house in Son Vida. Simultaneously, Son Vida is especially
popular with families as a property location
and a particular contribution to this was made by the opening of
Green Valley International School
in 2017.
If you prefer a more rural and authentically Mallorcan environment, the surrounding communities of Establiments, Puigpunyent and Esporles provide excellent opportunities. Here, you are able to enjoy views of the majestical Tramuntana mountain range, the quiet and solitude of the island's interior and harmonious village life with a wide range of cultural highlights. The most popular kinds of property here include high-quality country houses and fincas. Discover our offering of villas, houses, fincas, apartments and new-builds for sale in Son Vida and the surrounding area. Our real estate agents are looking forward to having the pleasure of inviting you to a personal viewing soon!

Engel & Völkers Mallorca overview: comprehensive and important market data for the purchase of your property in Son Vida
Due to its outstanding reputation, Son Vida is a s ought-after address for those buying villas: the average offering price is around 4.7 million Euros and at Engel & Völkers Mallorca we estimate that this will continue to prove itself as a stable benchmark in future. If you wish to buy a flat or an apartment in Son Vida, you should expect offer prices averaging at around 800,000 Euros. The surrounding villages Establiments, Puigpunyent and Esporles have also earned a reputation as a good location for property purchases: here, country houses and fincas are on the market at around 2 to 2.5 million Euros, while apartments are on offer for around 350,000 Euros. The lowest prices for villas and town houses in this region can be found in Arabella Park: these kinds of properties cost around 1.5 million Euros in this area. Flats, penthouses and apartments are in demand in Arabella Park and on the market at prices between 350,000 and 500,000 Euros.
Whichever location and type of property you decide upon: with your
real estate agent Engel & Völkers Mallorca
, you aren't just buying the villa, house or apartment which best fits your wishes and expectations. You also end up with a low-risk, long-term investment. We will gladly advise you about your possibilities! You can find further information in our detailed 
Market Report Mallorca 2022/2023
.
Engel & Völkers: Your partner of choice when it comes to buying the perfect property in Son Vida and its surrounding area
Our professional real estate agents are here to help you when it comes to selecting and purchasing your new property in Son Vida and its surrounding area. Our portfolio includes some of the most attractive properties in the whole of Mallorca, which means that you can expect to find only properties of the highest quality for sale in Son Vida. We have been offering our customers premium properties for around 20 years and our wealth of experience enables us to implement your wishes and requirements into the professional advice that we provide to you. Our multi-lingual team stands ready to support you throughout your journey: from the first contact, viewings and your purchase negotiation right through to the signing of the contract. Our goal is to ensure you have a comfortable and satisfying purchasing experience in Son Vida and the surrounding area. We look forward to accompanying your property purchase every step of the way!

Your location options when purchasing a property in Son Vida and its surrounding area

What makes this region so special is its rich diversity arising from the various location options and their associated benefits. The houses and villas in Son Vida are particularly intriguing: with their innovative architecture and high safety and infrastructure standards combined with everything Mallorca has to offer, they are practically unique. Directly to the east of Son Vida, properties in Arabella Park are considered to be a lower-priced alternative. In Arabella Park, interesting new-build projects and a family-friendly environment await you.

It's also worthwhile to take a look at our fincas and country houses in Establiments. In this village with around 1300 inhabitants, the proximity to Palma is combined with the advantages of life in the island's interior such as having the opportunity to take a long hike or bike ride in Mallorca's wonderful countryside. If you're looking for something more rural, fincas and houses in Puigpunyent are surrounded by pine and oak forests allowing you to experience the authentic Mallorcan idyll amid rural landscapes. Last but not least, purchasing a house or a finca further to the north in Esporles enables you to experience the Tramontana mountain range in its full glory. Tucked away in a small valley, you are able to enjoy breath-taking panoramic views and leisure activities such as climbing or mountain biking.

Whichever location appeals to you most: your real estate agent Engel & Völkers Mallorca is sure to offer you what you are looking for!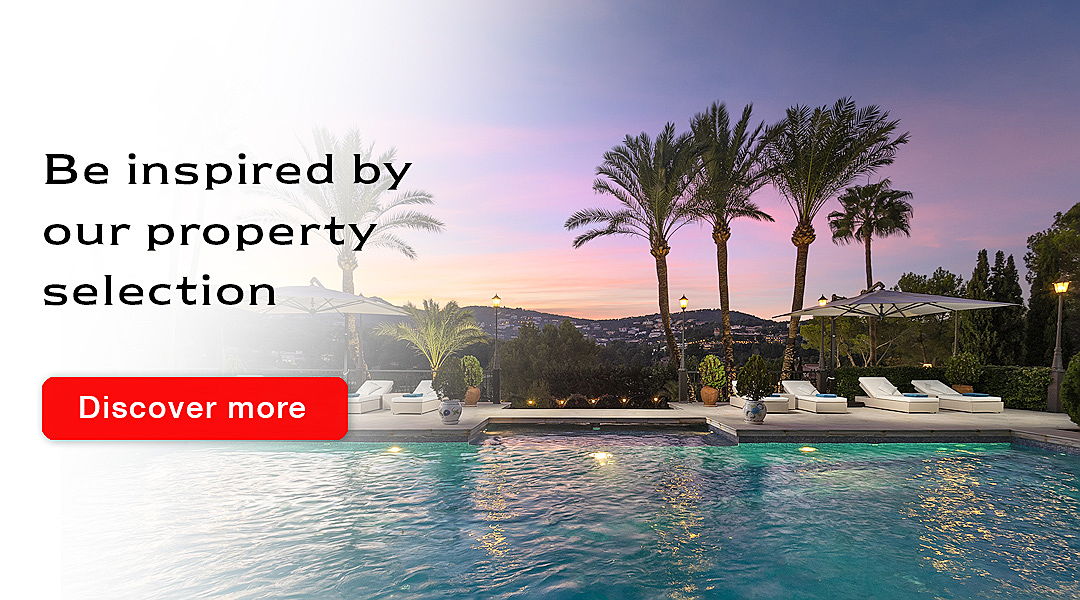 Contact us now
mallorca@engelvoelkers.com

Headquarter

Balearic Islands

Spain
Opening Hours
Mo - Fr: 10:00 - 18:00