The wonders of the French Riviera : our luxury services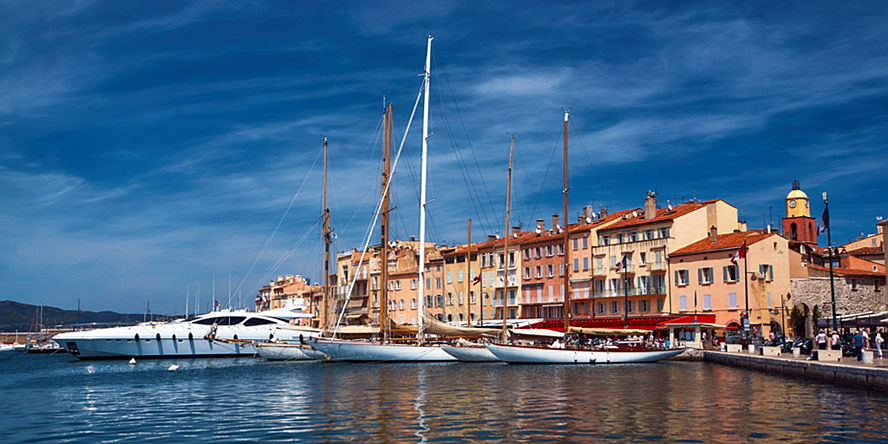 Re-discover the French Riviera and experience a unique holiday with the exceptional activites that this beautiful area offers. Let yourself be transported into Engel & Völkers limitless world...
The French Rivieras' superb countryside is accessible by earth, sea and air. Engel & Völkers offer a range of luxury services in order to make your stay an unforgettable one. You wish to rent a prestigious villa for your holidays, to treat yourself to a stay on one of the best Yachts of the riviera or are planning to fly onboard a helicopter or private jet? Engel & Völkers will answer all your needs, accompany and advise you throughout all of your projects.

Sublimate your holidays with unforgettable discoveries

We have hand-picked unmissable locations for you to visit in the vicinity of your holiday villa.
At the Cap d'Antibes, be sure to take a walk around Keller beach, and to navigate around the Eden Rock.
Drop by the Croisette of Cannes to see the wonderful views, dine on the Carlton beach and have a night out dancing at Baoli club.
Enjoy a meal at La Réserve, one of the most well-known gastronomic restaurants of Nice, which offers an exceptional view of the bay of Angels.
Cast the anchor at the mythical port of Saint-Tropez and share a glass or two with your friends and family at the Sénéquier, a symbolic location for the Tropezian lifestyle.
Spend a wonderful day at the beach of Mala at Cap d'Ail, in the charming surroundings of Eden Beach.

You wish to stay in the French Riviera between the months of April and October? Here are a few events that we recommend you attend :
- Cannes : the famous Festival de Cannes occurs from the 8th to the 19th May 2018, admire the fireworks of the Pyrotechnic festival with 6 events organized over the months of July and August;
- Monaco : the Formula One Grand Prix will take place on the 27th May;

- St Tropez : be sure to attend the gathering of old riggings, with the Les Voiles de St Tropez from 29/09 to 07/10;

- Nice : the renowned Jazz Festival of Nice, will this year welcome some of the best international musicians from the 17th to the 21st July 2018.