Your property purchase on the sunny Athens Riviera with Engel & Völkers
Only a few minutes away from the lively Athens center, properties on the Riviera stand for sun, relaxation and the highest level of living comfort right on the breathtaking coast of the Saronic Gulf. Engel & Völkers Greece will advise you in detail on your purchase or sale project!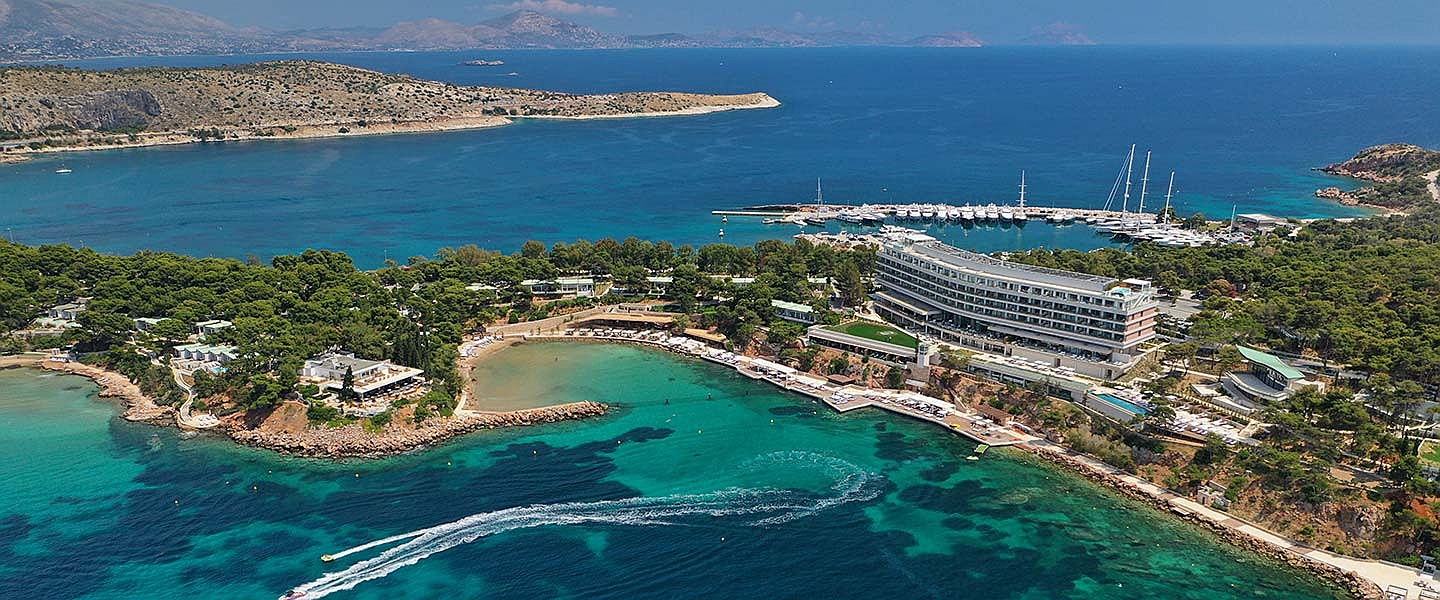 1. Mediterranean lifestyle from its comfortable side: A portrait of the Athens Riviera
Azure blue water, wonderful sandy beaches, adventurous rocky backdrops and an exquisite range of the highest quality apartments, penthouses, houses and villas with sea views: This is the Athens Riviera - a stretch of coast just a stone's throw southwest of the Greek capital. Buying or selling real estate in this location opens up an abundance of possibilities for owners and interested parties that combine centrality, architectural standards and maximum recreational qualities in a unique way. Whether active in sports, culinary and cultural demanding or close to nature: The Athens Riviera appeals to a number of different target groups with its very own interpretation of diversity, which is also reflected in the balance sheets and trends of the regional real estate market. Find out more about the Athens Riviera at Engel & Völkers Greece and get one step closer to your successful property purchase or the realization of your intended sale!

2. Real estate on the Athens Riviera: the most important features, the greatest strengths
The Athens Riviera sees itself as an extensive wellness and relaxation resort on the outskirts of the city, with a fully developed infrastructure and allowing a harmonious life on the picturesque coast. Well-kept, inviting sandy beaches, dreamy bays and even mysterious grottos - all of this awaits you when you buy a villa, a house, an apartment or a maisonette on the Athens Riviera. Numerous sights want to be discovered by you! Tip from real estate agent Engel & Völkers Greece: Visit the historical temple of Poseidon, the ancient Greek god of the sea, at Cape Sounion or visit the technology and culture park of Lavrio, where you can discover over 4000 years of local silver mining history . Would you also like to open up varied terrain for your sporting passions with the purchase of a property? The Riviera is also ideal here. Whether it's jogging along the beautiful promenades, hiking through the green hills of the Athens area or sailing off the majestic coast: thanks to a number of sports clubs and the well-developed marinas along the Riviera, there are no limits to your sporting ambitions.

Properties on the Athens Riviera
As a residential area, the Riviera impresses not only with its attractive offer of high-quality real estate, but above all with its high security standards, excellent supply situation and everyday practicality: Due to the easy accessibility of the Athens city center and the international airport of Athens, the offer of several international schools and the availability of a complete medical facility Network, the Riviera is also a popular address for commuters and families with children. While you as a prospective buyer of a house, a villa, an apartment or a penthouse can benefit from all these advantages, they also allow owners to sell their property on the Athens Riviera at the best conditions. In both cases, the Engel & Völkers Greece real estate team will be happy to advise you!

3. These locations are available for buying or selling real estate on the Athens Riviera
If you want to buy a house, a villa or an apartment with sea views along the Athens Riviera, there are various location options available within the region - each with its own characteristics and individual atmosphere.
Glyfada, for example, is one of the most elegant real estate locations in southern Athens: Here, between the mountains of the Hymetto and the Saronic coast, many politicians, wealthy entrepreneurs and public figures have found their adopted home with a villa or a comfortable apartment. Potential buyers with the highest demands will also find everything their heart desires here, from the 18-hole golf course to an appealing selection of luxury boutiques and exquisite restaurants to breathtaking Mediterranean panoramas. This is where names like "the Beverly Hills of Greece" or "the Hellenic Hamptons" come from - if you are looking for a luxury property to buy on the Athens Riviera, our real estate agents believe Glyfada is an excellent choice.
In Voula, too, you have the opportunity to enjoy Greek-Mediterranean life from its most beautiful side after buying a property. The highlight of the place is its distinctive beach scene, which takes place primarily along the two well-tended city beaches. Here you will find the largest and hippest beach clubs on the Athens Riviera, as well as atmospheric bars, beach volleyball fields and high-quality discos. Whether motorboat, jet skiing, diving or sailing - water sports are also very important in Voula, and the available rental and training offer is correspondingly extensive. With an apartment, maisonette or penthouse for sale in Voula, you can enjoy all of these advantages day in and day out!
Finally, Vouliagmeni, also known by many as the "Jewel of the Riviera", should not go unmentioned. In Vouliagmeni, glamor, grace and the beautiful Aegean nature go hand in hand. Here, in this popular jet set location and high-end real estate location, around 25 kilometers south of Athens, you will find some of the most exclusive villas and apartments in all of Greece. Around Lake Vouliagmeni and within the Mediterranean bay of the same name, the finest luxury hotels, fine restaurants and wellness oases are located far and wide, the lifestyle embodies the ultimate in Mediterranean extravagance. If you want to buy a premium property that, in addition to uncompromising living comfort, also exudes a maximum of prestige, Vouliagmeni is the ideal location for you!
Other places where you can buy a property on the Athens Riviera include Elliniko, Anavissos, Lagonisi, Saronida, Sounio, Vari and Varkiza. If you would like more details on these specific locations or would like to find out more about the profitable sale of your property on the Athens Riviera, do not hesitate to contact real estate agents at Engel & Völkers Greece!
4. From a real estate agent's perspective: an overview of the Athens Riviera market
Due to its size and diversity, the Athens Riviera is an above-average heterogeneous network of real estate locations, resulting in a wide price range for your purchase or sale project. In general terms, our real estate agents are seeing increasing popularity of the prime locations in the entire Aegean Sea, including the Athens Riviera, with a growing national and international buyer base.
As a result, there is also a gradual rise in prices in Glyfada, Voula, Vouliagmeni and the rest of the Riviera locations. For example, if you want to buy an apartment, prices between 150,000 and 2,700,000 euros correspond to the current offer values. Compact studios are therefore already at the lower end of the price range between 115,000 and 320,000 euros, while larger maisonette apartments or penthouses - especially with a sea view - are higher up.
If you are instead interested in buying a house on the Athens Riviera, you can calculate prices between 170,000 and 1,000,000 euros. The same applies here: as the level of comfort increases, the size and the better location increase, so does the value of the property. Premium houses and villas therefore start at around 1,000,000 euros and can cost up to 12,500,000 euros.
Against the background of the expected price increases in the coming years, the time to buy a property on the Athens Riviera is currently ideal: Not only do you acquire a high-quality residential property in one of the most beautiful locations in Greece, but you also participate in the coming value developments and can benefit from them as a contribution to your wealth accumulation. When it comes to sales, owners are already in a position to make a profit with their villa, house or apartment on the Athens Riviera compared to the previous purchase price - especially if they decide to sell with the real estate agents at Engel & Völkers Greece.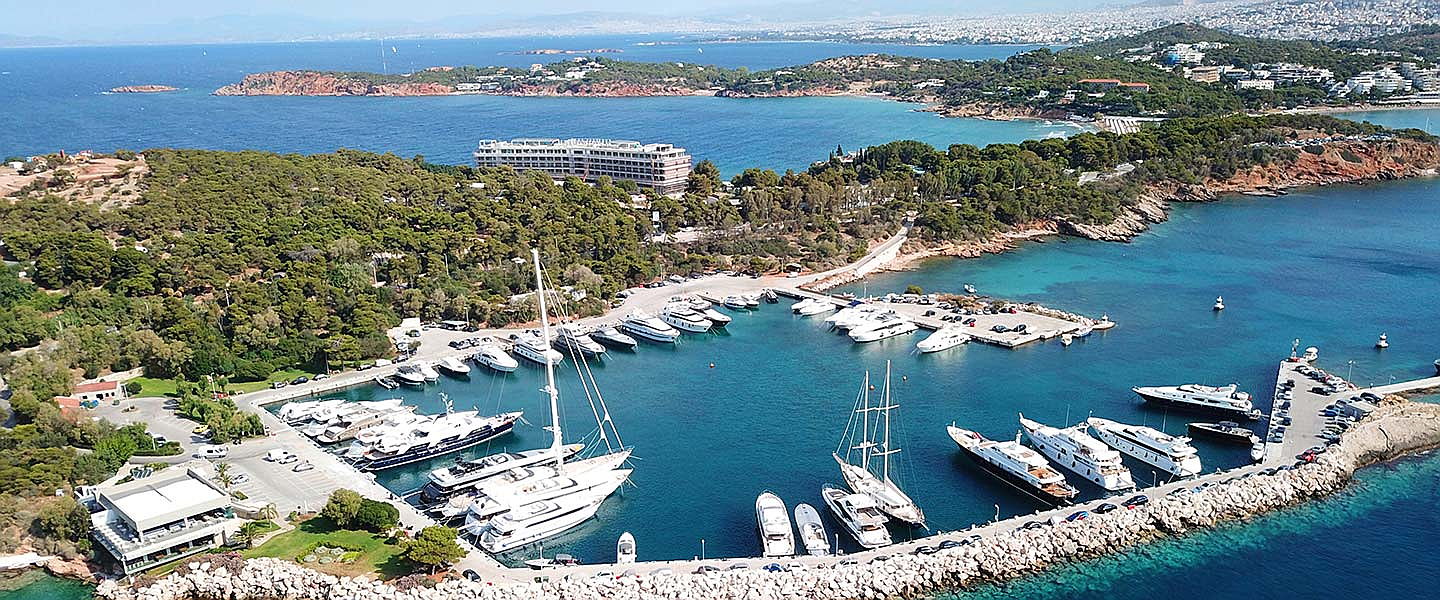 5. Engel & Völkers Greece: This is how we enrich your real estate project in Athens
If you as a private person want to achieve the best possible result with the purchase or sale of a property on the Athens Riviera, the professional support of an expert real estate agent is indispensable. With Engel & Völkers Greece you have found a partner who not only builds on a wealth of experience in the real estate market of the Riviera, but who also has a high-quality portfolio and an extensive network of contacts. As a search customer, Engel & Völkers Greece uses a comprehensive profile analysis to find exactly the villa, house or apartment on the Riviera that you want so that you can make a long-term, satisfactory purchase decision. You will always be accompanied by our multilingual team of qualified real estate agents, who will be at your side with help and advice both with transaction processing and with all questions about your property purchase. If, on the other hand, you are the owner and would like to sell your apartment, villa or penthouse on the Athens Riviera, our marketing approaches tailored to your property are the key to the success of your project.
Has this brief excursion to the Athens Riviera piqued your curiosity and made you want to learn more about buying or selling a property here? You can use our contact form or call +30 2111055000 to arrange a free, non-binding consultation with us. We look forward to you!

6. Discover more attractive residential locations
Picture Credits

Shutterstock: ©Aerial-motion
Contact us now
Engel & Völkers
Licence Partner Greece
Athens Tower 2-4, Mesogion Avenue (10th Floor)

Greece