Sell ​​or buy high quality property in Valtenesi
Your real estate agent for the purchase of a villa, house, apartment or property in the noble hinterland of Lake Garda
Valtenesi (Padenghe sul Garda, Moniga del Garda, Manerba del Garda, Soiano del Lago, San Felice del Benaco, Puegnago, Polpenazze), located on the Sponda Bresciana, the western shore of Lake Garda, is one of the most exclusive real estate locations where our expert real estate agents from Engel & Völkers Desenzano del Garda work for you. As the magnificent hinterland of villas and gardens, the traditional area extends from
Padenghe
sul Garda to San Felice del Benaco and includes some of the most beautiful villages in northern Italy. In particular, the culinary traditions in the form of folives and first-class wines favor the renown of the picturesque region and offer ideal purchase conditions for a stylish apartment, a family-friendly house or a magnificent villa near the lake. Whether a spectacular panoramic view from your luxury property amidst the sublime mountain landscape of the Valtenesi Mountains or an idyllic lake location: Engel & Völkers Desenzano del Garda is your competent contact for your purchase project in and around Valtenesi area. Even if you want to
offer your property for sale
,
our international real estate agents will accompany you with our tailor-made service. Let our real estate experts show you the diverse facets of the natural real estate location. The breathtaking region of Valtenesi will captivate you and convince you to
buy a property
.​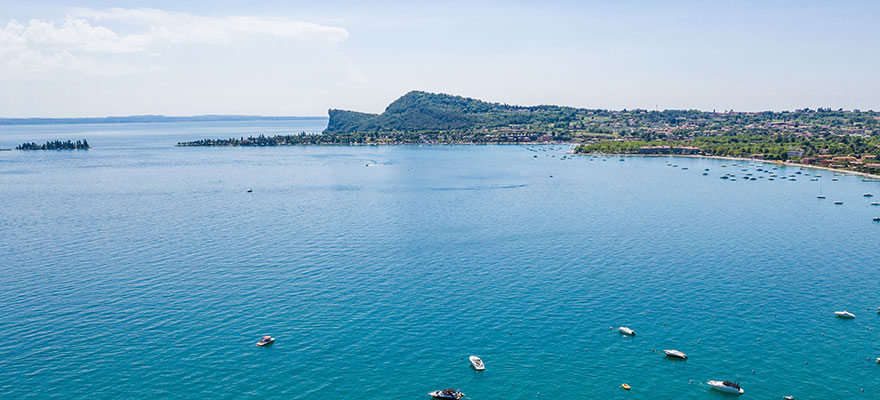 Real estate purchase or sale in Valtenesi - your real estate location on the pulse of nature
Relaxed, mild and ideal in terms of infrastructure - the area in the hinterland of the south-western shore of Lake Garda is characterized by the symbiosis of traditional Mediterranean and modern flair. Our offer of stately villas, houses with beautiful gardens and tasteful apartments in Valtenesi refers to the municipalities of Padenghe sul Garda, Moniga del Garda, Manerba del Garda, Soiano del Lago, San Felice del Benaco, Puegnago, Polpenazze, which combines an excellent location, embedded in the dreamlike landscape. The area in the province of Brescia is known for its hospitality, its dreamlike real estate landscape in harmony with nature and its good infrastructure, which not only refers to the optimal connections to the airports of Verona and Bergamo as well as to Milan, Florence and Venice, but also its selection of schools, important offices, as well as shopping and dining options. As a wine and olive growing region, buyers of Engel & Völkers premium real estate are offered opportunities to immerse themselves in the natural atmosphere of Valtenesis on varied hikes and bike tours, which magically attracts a large number of tourists every year. In numerous star restaurants such as L'Osteria H2O in Moniga you can taste the high quality of the local products, which relate specifically to export goods such as red wine, groppello and olive oil, which in combination with fresh seafood or the national dish polenta offer an unforgettable taste experience not far from your property. A Mediterranean feeling is also promoted by the numerous bathing beaches, the bright blue lake water and the panorama of the picturesque landscape, which provide the ideal backdrop for a variety of sporting activities such as sailing, windsurfing, canoeing, horse riding, golf or tennis.
With the purchase of a villa, a house or an apartment from Engel & Völkers Desenzano del Garda, you not only fulfill your wish for a second or all-year residence in the beautiful north of Italy, but also sustainably improve your quality of life.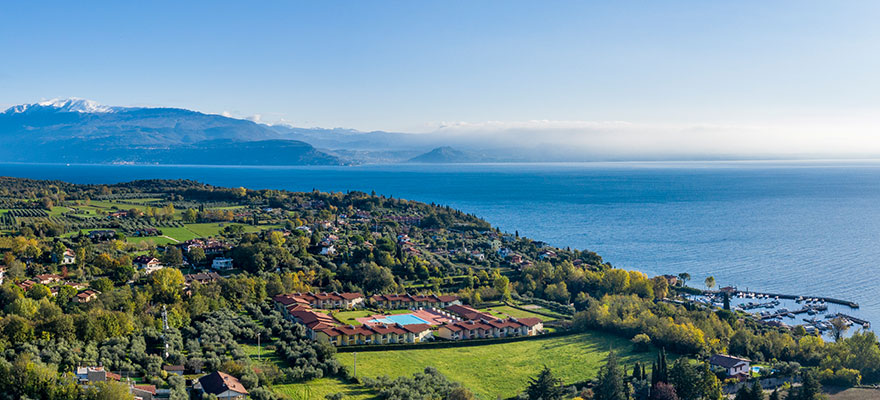 When you buy a house in Valtenesi, you can benefit from the cultural features of the region.
One of the oldest towns is Moniga del Garda, in which the magnificent castle rises majestically as a landmark from the time of the Romans. Not far away in Soiano del Lago, a village on the Valtenesi hills, you will find a variety of historical monuments in a medieval setting. In contrast, there are sophisticated and private marinas, which are considered exclusive features of dream properties for sale. Manerba del Garda scores as a sales area with its proximity to Rocca di Manerba and Isola dei Conigli, both of which are popular excursion destinations on Lake Garda. But exploring archaeological routes is also a must see here. Although Padenghe sul Garda is all about wellness, a visit to the castle of the same name or the renowned golf course is often recommended by our experienced real estate agents.
So that you can successfully implement your real estate project in Valtenesi, our real estate experts from Engel & Völkers Desenzano del Garda will accompany you on your purchase or sale project in the hinterland of Lake Garda. You can rely on our decades of experience, our extensive specialist knowledge and our fantastic range of villas, houses, apartments and land for your real estate concerns. Visit us in our real estate shop in Desenzano or contact us by phone or email. We look forward to you!