Bright Start - A Non-profit educational charity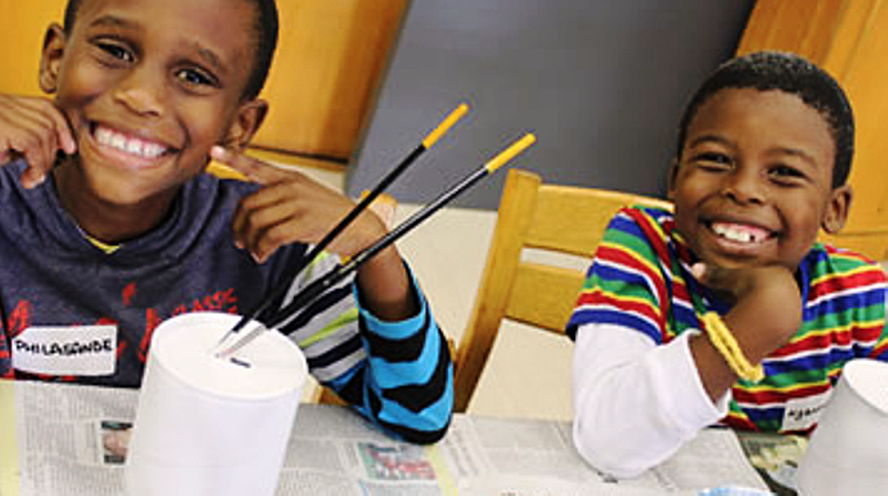 This inspirational, non-profit educational charity is somewhat unique. Working from the premise that good education is at the apex of any successful society, and there ARE of course many very worthy educational organisations in South Africa, it also recognises something fundamental: for learners to succeed, there needs to be engagement and support from those closest to that learner. Bright Start was founded in 2008, by Sharon Scudamore, and her daughter, Sally Whitford. The organisation focuses on the communities of Hangberg and Imizamo Yethu, in Hout Bay. Their residents face a daily struggle to combat economic deprivation; education is simply not accessible to the vast majority, so their chance of a brighter future is highly limited. Bright Start decided from the outset to adopt an all-inclusive approach. Educational, social, cultural, physical and emotional support should be offered not just to the children, but to their families as well. Quality tuition, provided at well regarded, partner schools, was of paramount importance, but underpinning that needed to be an approach of integrated, family care. This included reliable transport, access to proper medical care, life skills training and workshops for parents and carers themselves in core learning. Only then would the learners be able to flourish and progress within the educational setting.


Children are able to access the programme from the age of 3, when pre-schooling can start. House visits take place, and parents need to be in work, on a minimum wage, in order for their children to be accepted. Parents do make a nominal contribution, but as Sharon says, this is essential in order that they feel invested in their child's future. The relationship with and support for families is ongoing, but it is a two-way street. Parents have to commit to certain things, including their child's attendance at school, (crucial), their own attendance at workshops, ensuring regular bedtimes and trying to avoid fizzy drinks, sweets and sugar.

The success is quantifiable, and notable. The charity started with only seven children in 2008, and today supports 35 young learners, but positively impacts more than 200 people, if one includes the wider families and community.
- 90% of beneficiaries achieving within the top 25% of their class, and 10% performing in the top 5%
- Principal and merit awards regularly achieved
- Three bursary places offered at the German (DSK) School based on academic merit
- Two bursary places offered at the International School, Hout Bay based on academic merit
- One child selected for the Western Province U11 Cricket squad in 2014
- Bright Start chosen as beneficiary partner of the 2013 Vodacom 'Change the World' initiative

With the focus being not solely on young learners but also on enabling their families and carers to be stakeholders, the wider community benefits in a really tangible way.
However, the costs of achieving this are not inconsiderable, and rely on a steady stream of donations. Whilst parental contributions and committed funding provides some 60% of what is required, there is always a shortfall. The organisation does generate income itself through fundraising, which as Sharon says "is challenging as there are so many charities all wanting a slice of the pie"
Sharon and her team are looking at options for longer term financial collaboration, and a strong, diverse board of trustees brings a range of skills and expertise. Clearly the aim is to enable proliferation of the numbers of children and families who can benefit from this wonderful initiative, whose impact is unquestionable.

In conclusion, let's focus on the heartwarming story of Jeane Louw. Bright Start identified him as a five year old, and he is now fourteen. With an academic average of 80%, Jeane is now heading to a funded place at Wynberg Boys' High School, where he will doubtless continue on his illustrious academic path, and enjoy his other passions, football and rugby. A bright start, and a truly bright future!

www.brightstart.org.za / info@brightstart.org.za