New water restriction tariffs in Cape Town.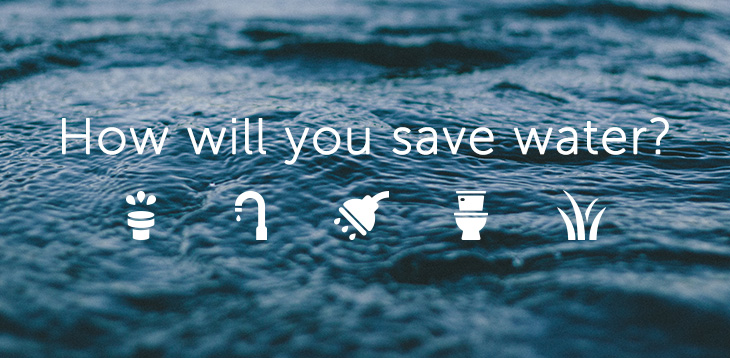 Cape Town will face Level 3 water restrictions as of Tuesday, 1 November 2016, with corresponding tariff increases to follow from Thursday, 1 December 2016.
Due to poor winter rainfall, low dam levels and forecasts of a hot and dry summer ahead means that we need to continuously save water. For us to make sure that we have enough water available for everyone in our province, we need your help. This means thinking about water differently and finding more efficient ways of using it.

Why do we have water restrictions?
We are committed to providing all residents with access to water for personal and commercial purposes, and we have implemented water restrictions to ensure that we have sufficient water reserves to meet Cape Town's needs.
As we are situated in a water-scarce region, the City imposes water restrictions on a permanent basis. The level of water restrictions imposed depends on dam storage levels.
Cape Town has three levels of water restrictions:
Level 1 (10% water savings): Normally in place
Level 2 (20% water savings): Applicable when dam levels are lower than the norm
Level 3 (30% water savings): Applicable when dam levels are critically low

LEVEL 3 WATER RESTRICTIONS:
WHAT THIS MEANS
- Watering of gardens and washing of cars and boats can only be done with the use of buckets and containers
- No hosepipes or automatic sprinklers are allowed
- Portable pools are no longer permitted- No automatic swimming pool top-up systems are allowed.
Only manual topping up is allowed if swimming pools are fitted with a pool cover.SIX HELPFUL WATER
SAVING TIPS
- Water your plants with excess water from cooking and cleaning.
- Turn the tap off while washing your hair.- Use a pool cover to prevent water evaporation.
- If you have a water meter, use it to check for water leaks.
- Fill a container with water while waiting for your tap water to heat up, instead of letting it run.
- Limit your water usage when brushing your teeth to a cup of water.

Read more about how to manage water restrictions at your home here