Summer time in Cape Town- Outdoor Entertainment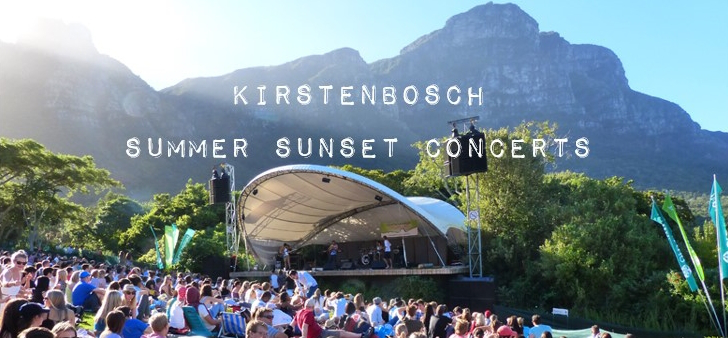 Outdoor Entertainment
The arrival of Summer Signals a metaphorical and literal sloughing off of our Winter skins and blues.There is a buzz in the air, which redolent with the smell of charcoal, sunscreen and sea salt, and a thrum of chatter from sidewalk cafes and restaurants. Once We are truly outdoors, why go back inside? Hence the plethora of wonderful open air events and attractions in and around the Mother City. Here are just a few in which to indulge.

Kirstenbosch Summer ConcertsKirstenbosch Botanical Gardens
Nov-Apr
The botanical gardens and mountain serve as a splendid backdrop to these superb open air concerts, which have become something of an institution. Pack a picnic and relax on your blanket to enjoy a range of world class but largely homegrown talent. This year's lineup includes the Parlotones, Prime Circle, Johnny Clegg, Goldfish and Mi Casa.
021 799 8783/www.sanbi.or
Galileo Open Air Cinema
Various sites
Nov-Apr
There is nothing like sitting back amongst the treefrogs to enjoy a favourite movie beneath the stars.Featuring well chosen classics, (this year including Lucy, The Jungle Book, The Social Network and Charlie's Angels), this is more than a movie experience.Enjoy games and quizzes, delicious food and drinks, and music. Choosing from a number of venues around the city, you also have the option of different packages, including warm & comfy and VIP!
thegalileo.co.za


Cape Town Sushi Festival
Green Point Cricket Club
16-17 December
A must for sushi lovers, abundant in this city! Enjoy delectable treats fashioned by some of the city's most popular sushi restaurants, including Sushi Box, Blue Marlin,Sanctuary Sushi and Hokkaido. With music, kids' entertainment (the festival is free to children under 12), and the requisite glass of bubbly or craft beer,this will be a fabulous way to spend a few hours.
info@sushifestival.co.za
Book online.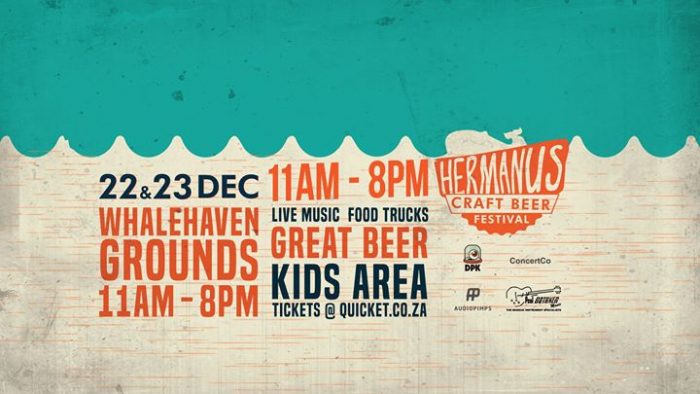 Hermanus Craft Beer
Whalehaven Winery, Hemel & AardeRoad, Hermanus
22-23 December
For the beer aficionado, a nirvana of different brews, including La Trappe;Sxollie Cider; Stickman Brewery, among others) as well as food delicacies.There is live music from Nomadic Orchestra, Basson Laubscher & The Violent Free Peace, Tom James and Red Tape Riot, and activities for children. Bring Blankets, sunscreen and cash!
0764167230, dawid@concertco.co.za
Book online

Written by Carrie Turner