It's all about the mandate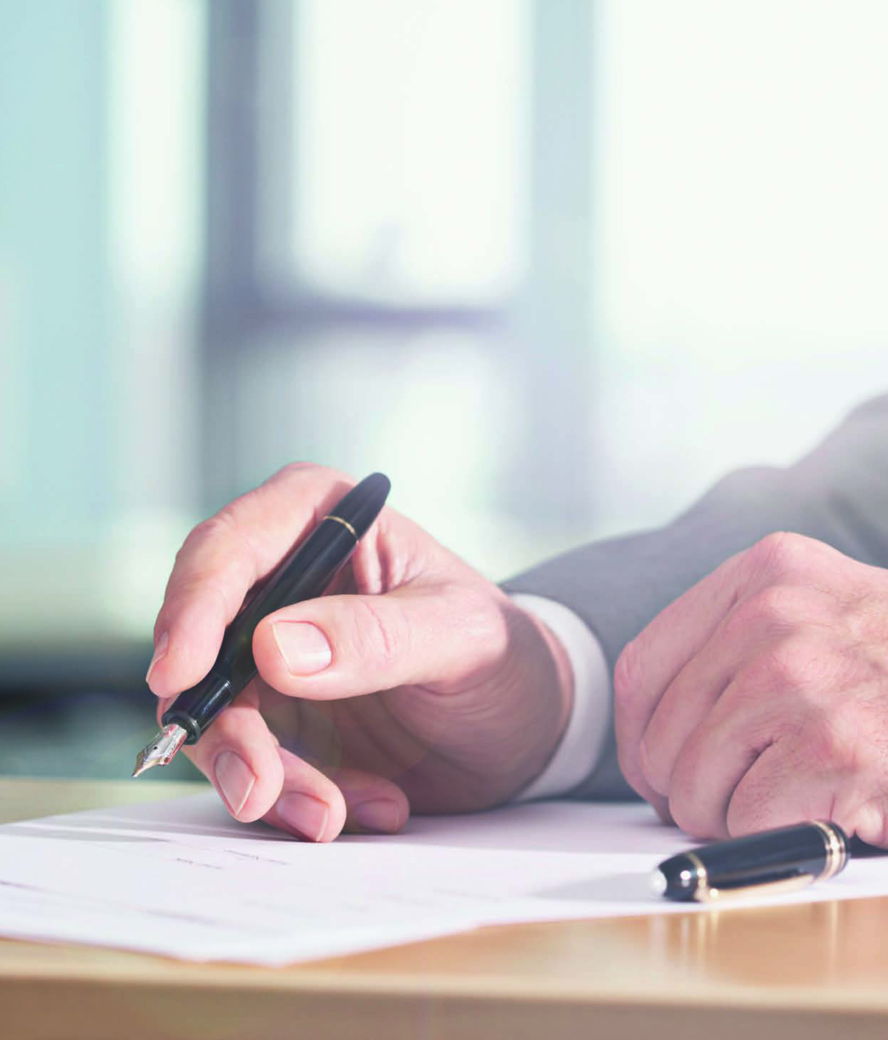 For some people granting an agent an exclusive mandate to sell their home is an intimidating thought. Giving their home to only one person to market and sell, seems like madness in a world teaming with estate agents who offer radiant smiles and glowing promises. But is placing one of your most valuable investments in an open market really the best thing you can do?
Let's then take a frank look at exclusive mandates and answer some of the frequently asked questions many people raise.
What exactly is an exclusive mandate?
In short, it is sole representation. An exclusive mandate is therefore your commissioning of a single agent who is thereby entrusted to sell your property.
Do I miss out on potential buyers if I only have one agent working on my property?
The truth of the matter is that a person wanting to buy a home is going to locate their desired suburb(s) and shop around. The more important factor then is how your home is represented and this is where your agent comes in as a critical factor. Having many agents marketing your home runs the risk of conflicting information being given to buyers, generating a perception of being a desperate seller or having an over-priced home, and a general lack in the quality of marketing material as there is little incentive for true excellence.
If I have a short space of time in which to sell my house, is it not better to give it to every active agency in my suburb?
Being pressed for time to sell your home means that you need to be even more selective in whom you choose to market your property and negotiate for you. It's a sad fact that the market is alert to what is called "desperate sellers" and buyers will work to get the lowest possible price from you in this scenario. Some agents may even use your property at its inflated price as a springboard for their exclusive mandates;first showing prospective buyers your over-priced home and then showing them their correctly priced exclusive mandate in order to make it look more desirable. Having multiple agents competing for the sale of your home will mean that low offers will be brought to you whilst having an agent with an exclusive mandate, they will be able to negotiate for the right price as they don't have to compromise in order to secure the sale.
The highest price may not be the best price
While it may seem like the smart thing to do to appoint the estate agent who sets the highest value to the property you want to sell, it's worth looking a little deeper into the matter, says Craig Hutchison, CEO of Engel & Völkers Southern Africa. "Always consult at least three agents before you agree to a mandate. The values they apportion to your home will no doubt vary,but the biggest price suggestion generally does not result in the best possible deal."
Agents desperate to sign a mandate may inflate the value of a property to get an exclusive listing, but this does a lot of damage along the way. An overvalued property will not sell, and will become 'old stock,' leading to those on the lookout seeing it repeatedly advertised. "Such long-term overexposure can only lead to a waste in time and money, and eventually a lower selling price" says Hutchison. An exclusive mandate agent is able to create a platform of competition between buyers in order to secure the right price for your home.
Is the average professional fee higher on an exclusive mandate than on an open one?
Given the money, time and effort spent on exclusive mandates, the average professional fee is justifiably higher than with open mandates. Agents who work with exclusive mandates are true property specialists who apply property IQ and business acumen to sell your home. They work hard to market your investment to potential buyers and apply their skills to negotiate the best possible price on your behalf. As a specialist dedicated to managing your investment it's a strange notion to expect them to cut their commission,similar to asking your doctor to cut his fees on his consultation and you'll get the picture. Open mandate agents however are often more than willing to compromise on their commission which should be a red light to any seller as no agent really doing their job will happily sell themselves short in this way. The irony here is that where you may 'win' on paying a lower commission, you're almost guaranteed to lose on the price you get for your property from an agent not fully motivated to get the highest possible price for you.
Now that some of the key questions have been answered, let's take a look at some other important aspects in which exclusive mandates can play a vital role:
Monitoring and control:
As your home is probably one of your most valuable investments,you'll naturally want to have your fingers on the pulse of how it's being managed. With a host of agents buzzing in and out you'll find this hard to do! Working with one specialist really does simplify the process for you and puts control firmly in your hands. Given the high level of commitment, your exclusive mandate agent will also give you regular feedback on the selling process – a deliverable they'll most probably stipulate in their written mandate. Also, with only one agent holding information on your property, it eliminates the risk of negative reports being introduced into the market as competing agents use your property as a comparison for other properties they are trying to sell.
Costs:
Signing an exclusive mandate eliminates the risk of any double commission claims which could be the case when two agents introduce the same buyer to the property. Just as you would pay a deposit to a builder before renovations to your home can be done, real estate agents also have the same type of security measure in place. If a buyer was introduced by Agent X – and you allowed them to visit your home, and the same buyer then goes to Agent Y and decides to purchase the home through that agent, you could be held liable for the commission to the agent who first introduced you the buyer to the home. It becomes even more complicated when agent X introduces the wife to the property and agent Y introduces the husband to the property as can often be the case as both spouses could well be looking in the market, an exclusive mandate will eliminate any unnecessary legal complications out of the sales process.
Security:
Security is top of mind for most South Africans and is an important consideration when choosing your method of selling. Using more than one agent means that you increase the number of people who have access to your home and minimizes your ability to hold anyone responsible if something goes wrong. With a select exclusive mandate agent you can be sure of strictly controlled viewings and show days with all members of your household, family and workers, knowing that only one person has access to your home.
Effort:
One of the most common negative perceptions about estate agents is that they don't work for their money. As should be clear by now, in working with an exclusive mandate agent you eliminate this risk as they are highly motivated to sell your home at the best possible price and in the quickest time. For any agency, exclusive mandates are given top priority with larger marketing budgets and background support given to the agent as for everyone involved it's the straight forward task of ensuring a return on investment. One must also not underestimate the weight that the responsibility and moral obligation of an exclusive mandate places on an agent's shoulders - incentivising them even more to deliver an excellent service. And of course, the agent is assured that all their hard work will be rewarded as the sale won't be snapped out from underneath them so they'll be sure not only to get the job done, but to get the best market related price for you too.
When choosing an estate agent to market your property, it's best to talk to people you trust, and engage the services of someone who's been referred to you. "It's also vital to look at the full scope of the company you engage," says Hutchison. One agency that promotes this method of selling on a high level is Engel & Völkers South Africa. "We encourage our agents to work for exclusive mandates, not to secure commissions, but simply because it's the best way to protect the interests of the seller" says Craig. "We put a lot of effort in – from our marketing material through to our budget allocation,and we follow it up with the Engel & Völkers guarantee of satisfaction whereby sellers can cancel the agreement if for any reason the agent does not meet the stipulated requirements in their mandated marketing plan."
With a majority of the company's exclusive mandate sales coming from their advanced in-depth marketing strategies and internationally connected services and support, it's no wonder that Engel & Völkers is working hard to educate the market on this method of selling houses. With only 5% of sales coming from press advertising, perhaps you should seriously consider signing up an exclusive mandate agent the next time you decide to sell, as an agent with the right network and support structure will definitely guarantee a sale at the best possible price within the best timeline.
"Our agents are experienced and professional, and each has an in-depth understanding of the areas in which they work. This means that they can accurately evaluate a property, selling it at an appropriate price, within an efficient time frame" Craig concluded.