Carona
Carona (602 m a.s.l.) is a picturesque Ticino village with a history that longs back far into the past. The village, which was once built by artists, is located above Lugano, between the mountains of Monte San Salvatore and Monte Arbòstora. Away from the hustle and bustle of the city with stunning views over the lake Carona embodies with its approximately 800 inhabitants especially one thing: relaxation in a peaceful environment.
In addition to the impressive panorama, Carona offers an extraordinary wealth of historical and artistic monuments. The small streets of the more than 1000 years old village are faced with stately houses decorated with frescoes, stucco and paintings. These are the testimonies of local masters, including architects, painters and stonemasons, who not only demonstrated their skills in the most important cities in Europe, but also returned to their homeland during the winter and continued to work on their own houses and churches. Even in modern times Carona attracts numerous writers and artists, including Lisa Tetzner, Kurt Held, Meret Oppenheim, Berthold Brecht and Hermann Hesse, who met his future wife Ruth Wenger here.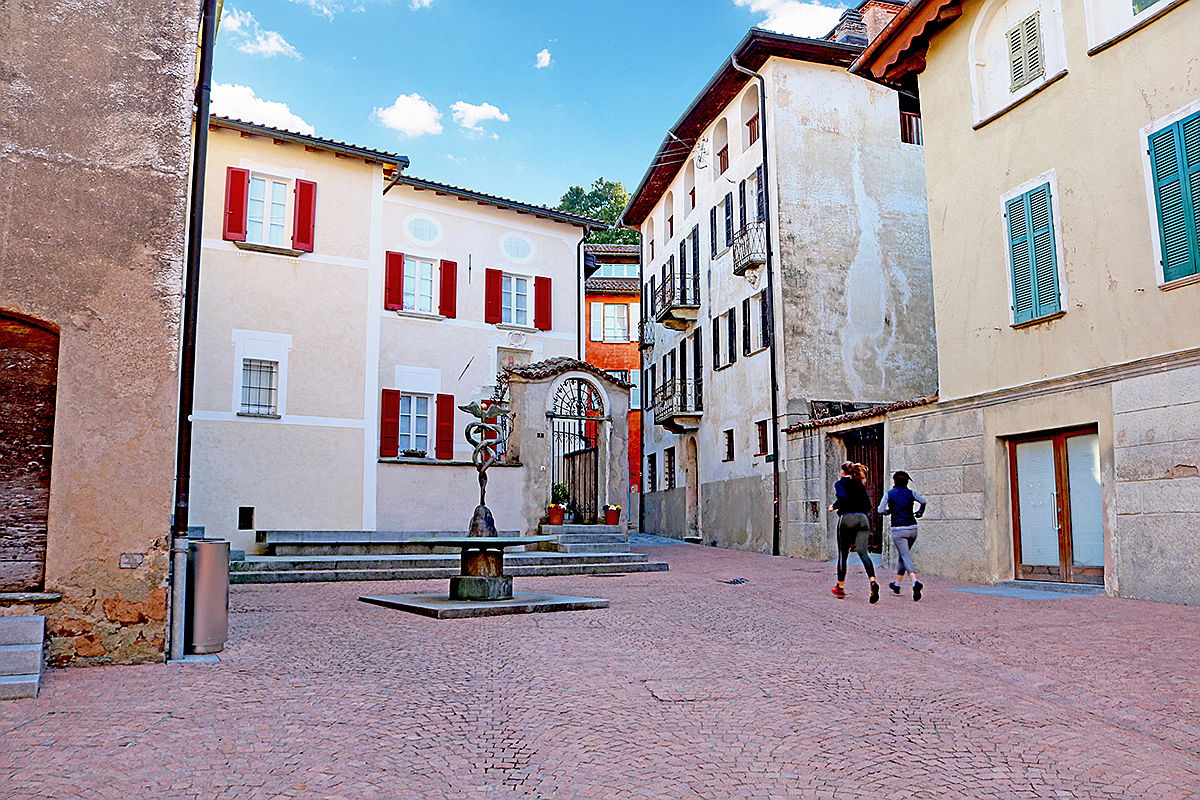 Sights in Carona
Since the 70´s Carona experiences enormous popularity. Outside the historic center, which is called "Nucleo" new houses were built. Especially in summer, the village is a popular destination as it offers various holiday activities.
For sports and nature lovers the area offers numerous hiking trails in the chestnut woods for example to the Alpe Vicania, as well as a large public outdoor pool in the greenery with attached sports facilities. The botanical garden of San Grato with its viewpoints enjoys a magnificent view over Lake Lugano and the Alps. For those who love art and architecture: just outside the Nucleo the Church of St. Martha can be found, a little further west of the village stands the Baroque pilgrimage church of the Madonna d'Ongero in the forest, which is still visited by pilgrims today.
Real Estate in Carona - we make your dream come true!
The artistic wealth as well as the easy accessibility thanks to the post bus attracts many guests to Carona. In particular, holiday real estate enjoy great popularity here, as the idyllic place is still so easy to reach from Lugano. Exceptionally rare are properties in the charming Nucleo.
Would you like to know more about the sales and purchasing opportunities in Carona? We look forward to hearing from you so that we can personally advise you on your request. Meanwhile, take a look at our current property selection in Carona at this link.
Contact us now
Engel & Völkers
Licence Partner Lugano - Sottoceneri