Market price assessment & potential analysis for your property in Berlin
We proudly present: your property. We sum up the best sides of your apartment building – and analyse your property's potential for a sustainable increase in value.
Naturally, the individual potential assessment of your property is free of charge and without obligation. Our aim is to keep you well-informed at all times – so that you can look ahead with confidence, especially in turbulent times.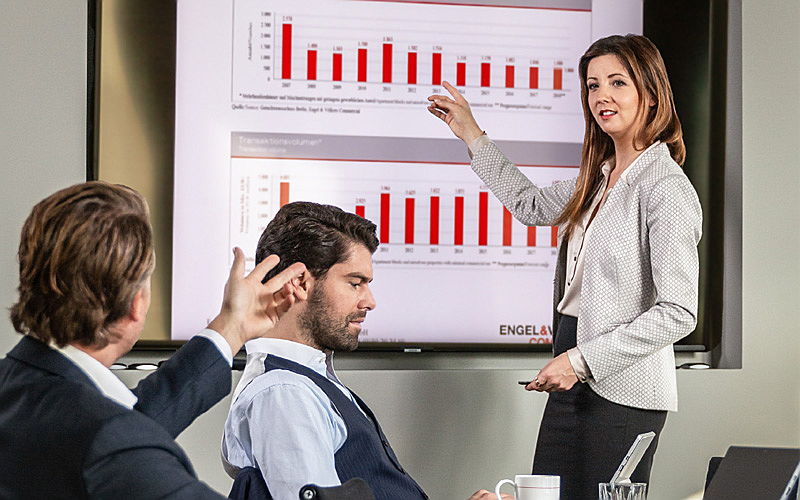 We analyze all the facts about your property:
Property analysis
The value of your property lies in the details. Our experts evaluate the current condition while also outlining recommendations such as maintenance measures, modernisation and expansion possibilities.
What are your plans for the top floor of your property? Is there any other potential for construction extensions or other development?
Rent development
We examine the rental situation, explain the importance of the rent price cap based on your individual tenancies and point out opportunities.
Should the need for action arise due to current developments on the Berlin real estate market, we will provide you with an overview of your options.
In comparison: relevant reference properties
What kind of prices are currently being obtained for comparable properties in Berlin?
We provide a reliable market price estimate through a careful, up-to-date analysis of relevant reference transactions.
Our experts continuously monitor Berlin's entire residential and commercial property market and provide you with the appropriate reference properties as a benchmark.
Consulting with perspective
Long-term view on the appreciation of your property
We know the Berlin market like no other. More than 35 years of experience in successfully brokering real estate makes us your reliable partner – particularly in uncertain times.
We would be happy to advise you, free of charge and without obligation, on the best strategy for securing the future of your property values.
Market price & potential assessment for your real estate in Berlin
Let our experts prepare an individual market price and potential assessment for you – free of charge and without obligation.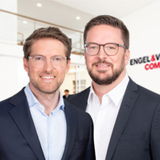 Gerrit Hunsdick & Julian Männel
Team leader acquisition investment residential and commercial properties
Thank you for your trust. We will contact you as soon as possible.

This might be interesting for you:
Contact us now
Engel & Völkers
Licence Partner Commercial Berlin
Joachimsthaler Straße 1

Germany
Opening hours:
Mon - Fri from 9 am to 6 pm