Retail Investment Berlin: Consulting services for the sale of retail properties in Berlin
A holistic perspective on commercial locations
Networked knowledge, global presence, local focus, top knowledge of the market – these are ideal conditions for a successful cooperation. A holistic perspective and interdisciplinary expertise are required, particularly when marketing commercial properties.
In the Retail Investment division, our market knowledge and competence in the areas of retail rentals and investment converge. With this network, we are able to comprehensively support private and institutional investors from both Germany and abroad in their efforts to acquire or sell commercial properties. Our consulting services comprise all the categories of commercial real estate: from commercial buildings on the high street to retail parks and shopping centres.
Engel & Völkers is represented by more than 200 experts in 15 locations in the capital region and embedded in a global network of over 630 branches.
Retail Investment Berlin – our offer at a glance

Structured transaction processe
Major expertise in commercial investment
Highest level of professionalism and confidentiality
Well-grounded knowledge of locations and the marketthrough a global network
Always in motion – the investment market
The German investment market
In 2015, higher transaction volumes were once again registered within the German real estate investment market. Overall, commercial properties were transacted with a total value of 55.5 billion euros, dominated in particular by large portfolio transactions. We expect the upswing in the German real estate investment market to continue in 2016.
The retail investment market
The continuously high performance of asset class retail properties has ensured the strong interest of investors. The figures for the year 2015 illustrate this particularly well. Within a single year, the transaction volume nearly doubled, from 9.3 billion in 2014 to 17.4 billion euros in 2015.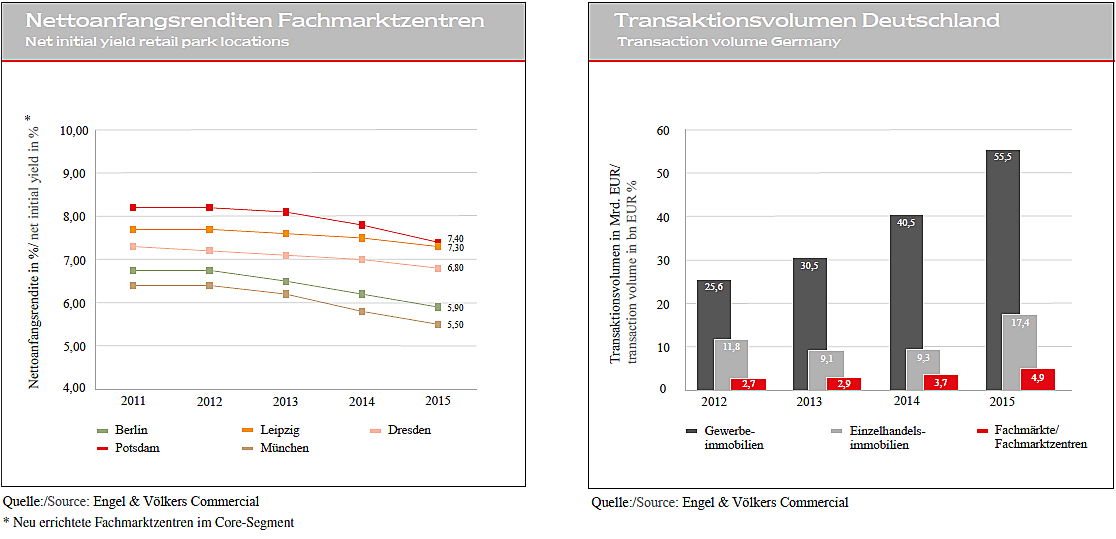 Top brokered properties: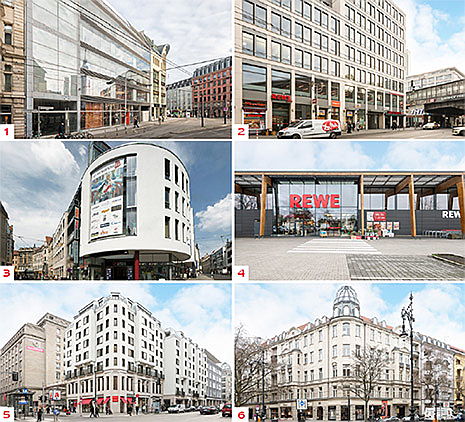 1. High-street | Hackescher Markt 2-3 | year of construction: 2000 | approximately 2.161 sqm

2. High-street | Friedrichstraße 100 | year of construction: 2010 | approximately 8.230 sqm

3. Shopping center | Große Ulrichstraße 59, Halle | year of construction: 1900/2001 | approximately 17.540 sqm

4. Portfolio retail | 20 Stand-Alone Märkte nationwide | year of construction: 2005-2011 | approximately 43.500 sqm

5. High-street | Friedrichstraße 63 | year of construction: 1988 | approximately 5.683 sqm

6. High-street | Kurfürstendamm 186 | year of construction: 1920 | approximately 4.900 sqm

Benefit from our many years of experience

For years, we have been active on the Berlin property market for our customers. Through our long-term network and our longstanding experience in the leasing and investment sector, we offer comprehensive cross-regional market knowledge and highly professional consulting services for your retail investment.

We advise project developers as well as private and institutional investors in a transparent and highly structured manner during the buying and selling process. Throughout this process, we accompany both individual investments and extensive portfolio transactions.Our team offers services from a single source, ensuring professional consulting at all times.
We look forward to serving you!
This might be interesting for you:
Contact us now
Engel & Völkers
Licence Partner Commercial Berlin
Joachimsthaler Straße 1

Germany
Opening hours:
Mon - Fri from 9 am to 6 pm