Your search request for investment properties & commercial space in Berlin
Whether residential and commercial building, apartment building, office, retail or industrial space in Berlin - we will find the right solution.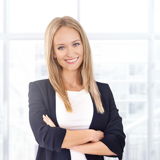 We are looking forward to your inquiry!
Tell us your search criteria here. We will then contact you immediately and present you with a customized offer of properties.
We have received your search request and will be sure to contact you as quickly as possible. In the meantime, please feel free to take a look at the selected properties on our website.
Your Engel & Völkers Berlin Commercial-Team
Take a first look at our Berlin real estate portfolio
While we are putting together an exclusive and customized real estate offer for you, you can already take a look at a partial offer of our Berlin real estate here:

Contact us now
Engel & Völkers
Licence Partner Commercial Berlin
Joachimsthaler Straße 1

Germany
Opening hours:
Mon - Fri from 9 am to 6 pm