Get involved and make a real difference
What does sponsorship of a child include?
The Engel & Völkers Charity gives you the chance to sponsor a pupil at the "Ecole Privée Engel & Völkers" on an individual basis, thereby pledging to support our project in the long term. With 25 euros a month, you can cover the entire cost of a child´s education, as well as a new school uniform every year, all teaching materials and two meals a day. In return, you will receive a short report towards the end of the school year about the progress that your sponsored child has made and an up-to-date photo, so that you can keep up with their development.
What do I have to do sponsor an individual child?
You can enter into sponsorship of a child at any time. It is also possible to set a limited period of time right at the beginning of the sponsorship. Every donation counts!
If you are interested and would like to find out more, please contact Ina Schlüter.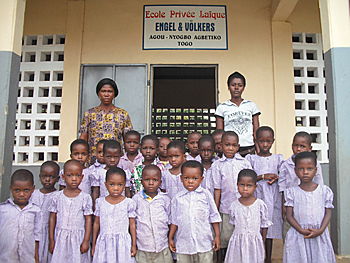 Contact us now
Vancouverstraße 2a

Germany

Fax:

+49(0)40 36 13 12 35