Rapid sales success for your property in Innsbruck
Engel & Völkers Tyrol efficiently markets your house, apartment or land in Innsbruck at top conditions

In the Tyrolean capital Innsbruck, there are promising perspectives for those selling residential properties: thanks to numerous natural and social highlights as well as high levels of demand, you can sell your house or apartment and obtain the best price with real estate agent Engel & Völkers Tyrol. Find out more on this page!

1. Selling a house or apartment in Innsbruck—a rewarding decision


2. An overview of the property market in Innsbruck: valuable information for your sale


3.Sell your residential or holiday property with Engel & Völkers, your real estate agent in Innsbruck

4. How Innsbruck's location in Tyrol benefits the sale of your property

1. Selling a house or apartment in Innsbruck—a rewarding decision

Anyone who owns a house, apartment or land in Innsbruck, owns a property in one of the top locations in Europe: with around 131,000 inhabitants and located on the River Inn, this university city benefits from its accessible location as well as from its magnificent Alpine surroundings, which make it both a popular tourist destination and an ideal place to live. Enjoying the advantages of an urban lifestyle whilst being close to idyllic recreational opportunities in the mountains: this is what makes Innsbruck so unique. Local properties can be profitably sold on the market, particularly if you have the support of an experienced and professional real estate agent, such as Engel & Völkers Tyrol. You could hardly select a better time to sell your house or apartment in Innsbruck, as is evident if you take a look at the current market data.

2. An overview of the property market in Innsbruck: valuable information for your sale


Over the past few years, prices for houses, apartments and holiday properties have increased consistently in Innsbruck: as such, the average price level recently rose by around 4.9 per cent in comparison to the prior year. Properties which were purchased in Innsbruck a few years or even decades ago, can now be sold to make larger profits. The price which can be attained can only be determined on an individual basis by means of a professional valuation carried out by a real estate agent. However, several factors serve as useful points of reference:


firstly, the type of property offers an initial indication of the price range that can be expected. When selling a used apartment in Innsbruck, you can expect to achieve an average price of around 6,042.00 euros per square metre. If you would like to sell a house or a villa in Innsbruck, the size of the property is decisive in determining the price: houses with a living area of 100 square metres have recently been sold for average prices of 5,354 euros per square metre; properties with a living area of 200 square metres averaged 6,474 euros per square metre. As such, it is not rare for houses and villas in the premium segment to be sold for 2.5 million euros or more, as demand is constantly high for such properties. The age of a property in Innsbruck also plays an important role, as the prices of new-build properties are usually significantly higher than the average prices mentioned here. Finally, the location of a house or apartment in Innsbruck must also be taken into consideration when determining the expected sales price. At present, the most popular districts of Innsbruck amongst potential buyers include Hötting, Pradl, Wilten and Saggen—however, Engel & Völkers Tyrol also ensures the unproblematic sale of properties in the provincial capital's other districts.

With regard to future price trends, over the coming years our team of real estate agents expects gradual normalisation of the price level which has been increasing for a long time. From our perspective, the signs that a property will be sold successfully are currently better than ever, which is why we advise owners intending to sell to make their decisions soon. If you have questions about the current market situation, our real estate agents will be glad to help!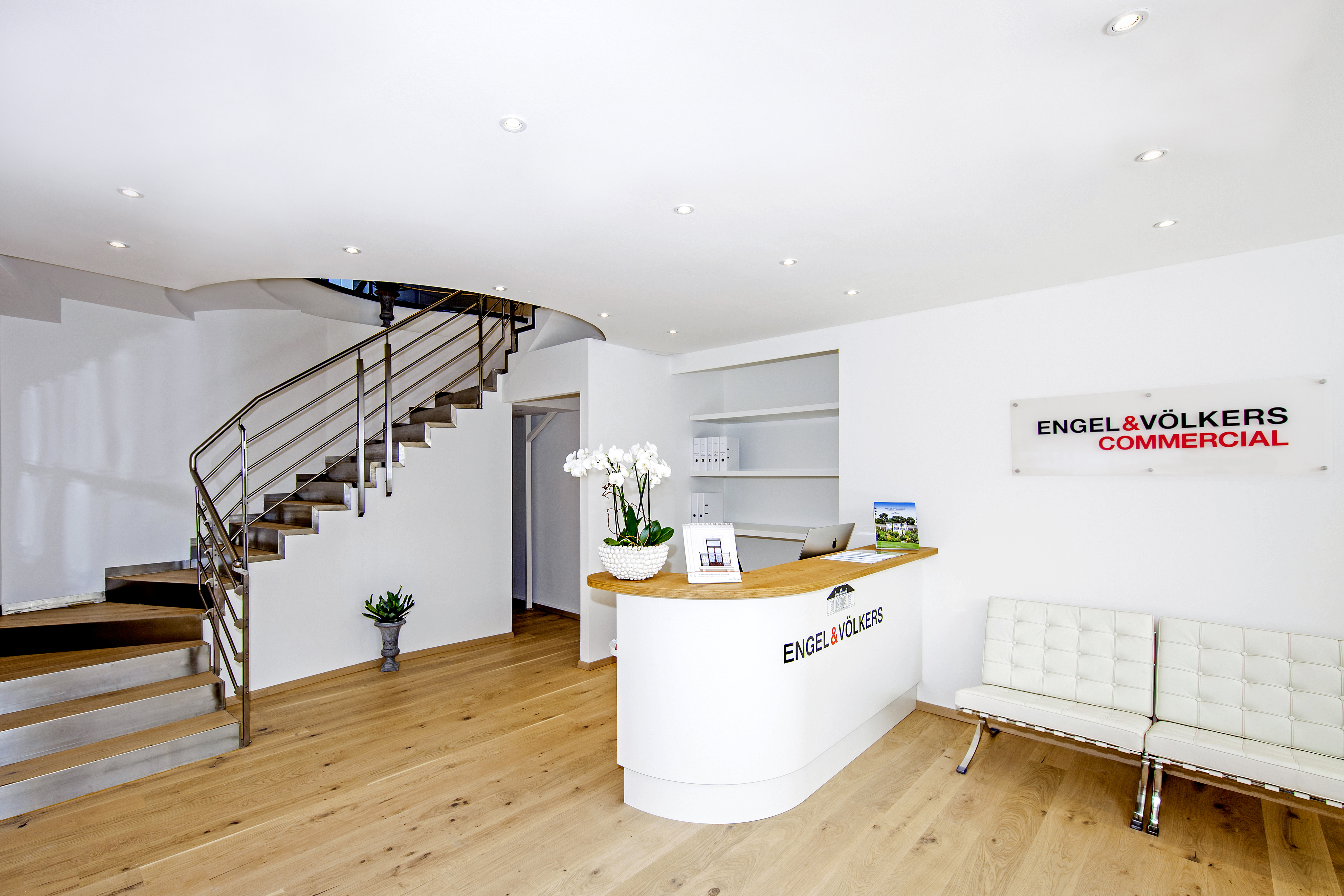 Engel & Völkers Innsbruck
Meraner Straße 7
6020 Innsbruck
Österreich
3. Sell your residential or holiday property with Engel & Völkers, your real estate agent in Innsbruck
Whether you would like to sell a central apartment, a spacious house or a respectable villa in Innsbruck—every property sale is associated with certain steps and individual challenges. It is therefore advisable to cooperate with a competent real estate agent. Engel & Völkers Tyrol provides comprehensive marketing services which make the sales process as comfortable as possible for you and promise the best results. Throughout the whole process, you can rely on our real estate agents: from the initial valuation of your property in Innsbruck, to the development of a wide-reaching exposé and carrying out viewings, right through to the final contract negotiation. We obtain all necessary documents for you, acquire suitable potential buyers and correspond with those interested in buying the property as well as the authorities—selling your house or apartment in Innsbruck could not be easier! Our real estate agents, who are trained at our internal Engel & Völkers Academy, work according to modern industry standards and know the local property market like the backs of their hands: they will harness your sales offer's potential. It is necessary to know the locational advantages of Innsbruck and the surrounding area in order to make your sales offer as attractive as possible.

You can find the current offer here.
4. How Innsbruck's location in Tyrol benefits the sale of your property

There are many good reasons why Innsbruck is so popular and the level of demand for real estate is so high: situated at the foot of the majestic Inn Valley Chain, which towers up to 2,600 metres above the Tyrolean capital, Innsbruck offers buyers all the advantages of a modern Austrian city.
The local public transport network ensures quick and reliable mobility in the region, and there are large numbers of shopping opportunities, doctors' surgeries and educational institutions. Both the University of Innsbruck and the Medical University of Innsbruck enjoy an excellent reputation far beyond the region's borders. Around 30,000 students are enrolled at these universities. Numerous employers in branches including tourism, finance, agriculture and public administration provide promising career opportunities. In addition, your property in Innsbruck might appeal to international commuters, who work in Munich, Vaduz or Bolzano, for example. These cities, amongst others, can be reached by car in less than two hours thanks to Innsbruck's accessible location in the heart of Tyrol. Innsbruck's airport ensures good connections to other European destinations, which makes the house or apartment you are selling with the help of our real estate agents even more attractive.
At the same time, the entire Inn Valley surrounding your property offers a diverse range of leisure activities in the countryside, which is why holiday houses and apartments are snapped up particularly quickly in Innsbruck. In winter , this area's various slopes and trails are a paradise for skiers, snowboarders and cross-country skiers. The Olympia SkiWorld Innsbruck deserves particular mention here, as it has hosted the Winter Olympics twice. In the warmer seasons, this area turns into a wonderfully green environment for relaxation. The forests, meadows and mountain paths provide fantastic opportunities for hiking and mountain biking. Those who would like to experience Innsbruck's cultural diversity will find an array of interesting sights in the old town. Innsbruck's monuments bring Tyrol's history to life, including the Golden Roof (the city's landmark), the triumphal Arch and the magnificently decorated Helbling House. Your property will also appeal to families with children thanks to the "Tivoli" outdoor pool, several cinemas, sports clubs and the Alpine Zoo Innsbruck, which all add to Innsbruck's locational qualities.
In connection with the Inn Valley's diverse highlights and the advantageous market situation in Innsbruck, your property's individual features reveal their power of persuasion in its sale. Engel & Völkers summarizes all of these arguments in a tailored marketing strategy: we will ensure that we can conclude the sale in accordance with your needs and wishes very soon. In order to give concrete form to your project, our real estate agents invite you to an initial meeting, which is free of charge and non-binding, during which we carry out a first estimation and present the existing sales opportunities to you.

We look forward to receiving your call to organize an appointment. You can reach us at +43 512 551077.
Contact us now
Engel & Völkers
Licence Partner Alpine Region Tyrol & Salzburger Land
Vorderstadt 11

Österreich