Social conservation areas 2019 "Milieuschutz" – An overview for owners
SOCIAL ENVIRONMENT PROTECTION: FACTS AND FIGURES
As of January 2019, there are a total of 57 social conservation areas in Berlin. Referred to in the media as "Milieuschutzgebiete" (social environment protection areas), these are legally established areas for preserving the composition of the resident population. We have summarised the procedure by which social environment protection areas are established and the resulting restrictions for owners and landlords.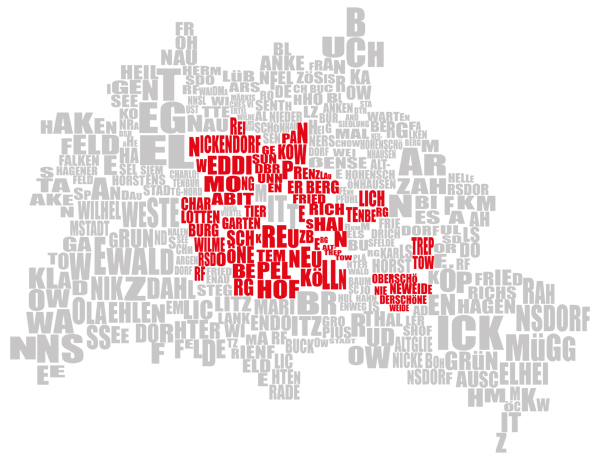 Legal basis
The legal basis is Art. 172 Federal Building Code (BauGB). Extracts:
• In a development plan or other statutes, the municipality may designate areas in which the demolition, alteration or change of use of building structures first requires official approval with the aim of maintaining the social composition of the resident population.
• The state governments shall be authorised to determine, by statutory order with a maximum validity of five years, that the establishment of condominium ownership or partial ownership (Art. 1, German Condominium Act) of buildings intended to serve residential purposes may not take place in whole or in part without prior authorisation for plots in areas located within the scope of a statute in accordance with Sentence 1 (2).

Legal and political development

At the federal level, statutory provisions for conservation statutes have been in force since 1976. The authorisation granted to German federal states to issue social conservation statutes was first used in the Federal State of Berlin in the early 1990s for the Moabit district. Since 2001, district self-administration reform has enabled Berlin districts to set their own social conservation statutes.
Current dimension in Berlin
By the mid of May 2019, the municipal right of first refusal (see below) had been exercised in 38 cases in the 57 conservation areas, and a so-called "avoidance agreement" had been concluded in 85 cases. The majority of these properties are located in the Friedrichshain- Kreuzberg and Neukölln districts, followed by Tempelhof-Schöneberg, Mitte, Pankow and Treptow-Köpenick.
In 2018 alone, 14 social environment protection areas were newly established. Numerous other areas are currently being examined. According to estimates by the Berlin Tenants' Association, some 460,000 flats are currently located in social environment protection areas. This corresponds to approximately 30% of Berlin's rented flats.
Adoption of areas and preliminary planning approval
Social conservation areas are defined by legislative decree in the districts if an expert's report has shown that, among other things, the displacement of the resident population is foreseeable. Even during the preliminary investigation, the district can make a preliminary planning approval decision ("Aufstellungsbeschluss"), which postpones modernisation measures in the existing building stock as well as planning applications in the affected area for 12 months (Art. 172 (2) BauGB in conjunction with Art. 15 (1) BauGB). Preliminary planning approval decisions are published in the Berlin Gazette of Laws and Ordinances.
As of February 2019, two preliminary planning approval decisions have been handed down: for Klausenerplatz/Sophie-Charlotte-Platz in Charlottenburg-Wilmersdorf and for Ritterstraße in Friedrichshain-Kreuzberg.
Further conservation area: Distinctive urban character
In addition to social conservation or social environment protection areas, the Federal Building Code also provides for regulations in designated areas "for the preservation of distinctive urban character" (Art 172 (1) (1) (1) BauGB).
The aim here is to preserve characteristic forms of construction and utilisation structures, so that in addition to demolition, modification or change of use of structures, construction in these areas must also first be officially approved. These legal requirements should not be equated with those of monument protection. Preservation areas in Berlin include, for example, Karl-Marx-Allee, Westend, Kurfürstendamm and Friedrichstadt.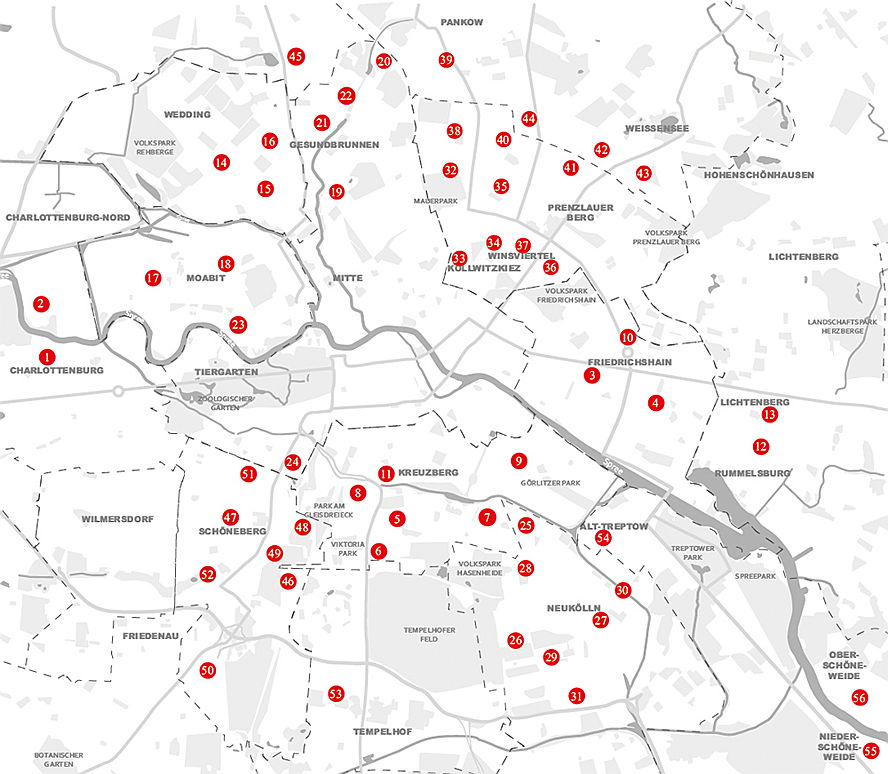 LEGAL ASPECTS AND STRUCTURAL REGULATIONS
Pre-emption right and avoidance agreements
In social environment protection areas, districts are entitled to a right of first refusal in accordance with Art. 24 (1) (1) (4) BauGB. The districts have two months from notification of the sale to exercise their pre-emptive right either themselves or in favour of a third party – preferably one of the six municipal housing associations. Buyers who purchase a property in a protected area can prevent the district from exercising their right of first refusal by signing a so-called "avoidance agreement" which obliges them to comply with the district's conservation requirements.
As a general rule, such an agreement stipulates that the buyer renounces certain modernisation measuresor the possibility of joining flats in the property in question.
Conversion Ordinance
The Conversion Ordinance, which came into force on 14 March 2015, additionally makes the conversion of rented flats into condominiums in social environment protection areas subject to approval in the federal state of Berlin. Generally, this approval is only granted if the owner undertakes to only sell the flats in question to the respective tenants for a period of seven years, considerably restricting their economic potential.

Measures subject to prior approval
In addition, modernisations, conversions such as demolition, structural modifications or changes in use are subject to approval in social environment protection areas. The approval of the project depends both on the policies of the district in which the property is located and on individual negotiations with the relevant department.

For example, a measure could be approved subject to the proviso that its costs are only partially passed on to the tenants (in deviation from the statutory regulations).Generally, these modifications to ensure a contemporary housing standard are eligible for approval:
• Einbau von Einbauküchen und Isolierfenstern
• First installation of a balcony (max. 5 sq. m of usable space)
• Installation of lifts
• Legally required thermal insulation
Not eligible for approval are non-mandatory upgrades, which are often regarded as "luxury renovations":

• Joining of flats
• Modification of the floor plan
• Changes in use to holiday flats or commercial units
• Installation of a second bathroom or a guest toilet
• Installation of underfloor heating
• Installation of a recessed balcony, terrace or a winter garden

CURRENT DEVELOPMENTS AND OUTLOOK

With the tightening of the rental cap and a remunicipalisation priority, the Berlin housing market as a whole zis grappling not only with social environment protection but also with other controversial issues.
Since its introduction in June 2015, the "rental cap" ("Mietpreisbremse") has applied throughout Berlin. Additional restrictions have been in force since 1 January 2019.
Disclosure obligations, modernisation allocation, exceptions for new construction, renovation, modernisation
In the case of a new rental, the following applies: If the rent is more than 10% above the local comparable rent, the landlord must inform the tenant of the reason for this prior to conclusion of the contract and provide information on his or her own initiative about the existence of an exception to the rental cap. The landlord must, for example, state whether grandfathering rights exist for a higher rent and, if necessary, disclose the previous lease. Also new is the tenant's right to lodge a "simple complaint" about alleged violations of the rental cap. New buildings that are used and leased for the first time after 1 October 2014 (Art. 556 (f) (1) German Civil Code BGB) are exempted from the rental cap.
A comprehensive renovation, the costs of which must correspond to one-third of the cost of new construction, also leads to exemption from the rental cap at the time of the first letting after completion (Art. 556 (f) (2) BGB).
Another change is the reduction and capping of the modernisation allocation to the tenant from 11% to 8%. For flats with net base rents of below € 7/sq. m, the rent may be increased by a maximum of € 2/sq. m within six years after modernisation; for units with rents above € 7/sq. m, increases of a maximum of € 3/sq. m are permissible.
In addition, easier claims for damages against the landlord in the event of demonstrable "pre-emptive modernisation" are possible. The regulations governing an administrative offence have also been tightened.
Stronger purchasing programme
Remunicipalisation and tenant protection are the declared goals of the urban development plan "Wohnen 2030", as Berlin's Senator for Urban Development Katrin Lompscher announced at the end of January 2019. Further pre-emption and avoidance agreement cases are foreseeable:
Finance Senator Matthias Kollatz expressed his confidence to the "Berliner Zeitung" that the state purchasing programme will be continued with a volume of 150 million euros. Until the end of the 2021 legislative period, he believes that the programme will have reached a total of 10,000 flats.

TAKE ADVANTAGE OF OUR EXPERTISE
Is your property located in a social conservation area? Even if your property is not (yet) located in one of Berlin's 57 social conservation areas, it is important to be familiar with the changes they bring and your options for action.
The expansion of social environment protection has widespread political support and is being actively promoted.
Social environment protection in Berlin – strategic consulting for your success


We would be happy to provide you with further information at any time in person, by telephone or by e-mail. More than 50 Engel & Völkers real estate experts working in the Berlin residential and commercial real estate market would be pleased to assist you.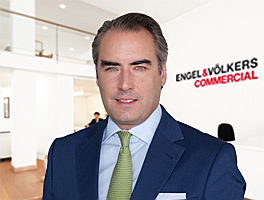 Philip Hetzer
Head of residential and commercial buildings | Member of the Executive Board
Phone