Residential and commercial buildings (apartment buildings) – pioneering strategies
Longstanding experience, global presence, local know-how
With more than 30 years of experience and worldwide presence, Engel & Völkers is one of the leading service providers for residential and commercial properties. Our success rests on our international network and the local know-how of our experts. We are represented in over 40 locations in Germany, Europe, South Africa and the Middle East in the commercial real estate segment. Our customers benefit from our experts' unsurpassed market knowledge in brokering blocks of flats as well as residential and commercial buildings. As Germany's leading agent for investment properties, we offer owners optimal local sales support with in-depth property and location analyses. We advise private or institutional buyers when it comes to identifying suitable properties. Our expert consultants accompany you through the entire decision-making process to the conclusion of the contract – ensuring that your trust pays off in every respect.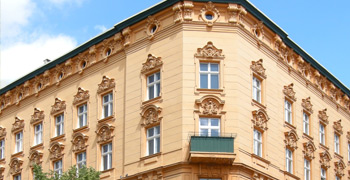 Our service for sellers
From in-depth property analysis to marketing – our expertise pays off for you.
When it comes to making an informed market price assessment and realising the value potential of your investment property, you should rely on the competence of an expert. With Engel & Völkers Commercial, you benefit not only from our comprehensive real estate expertise, but also from our unique local presence. Our local experts are well acquainted with the prevailing market conditions and can give you targeted recommendations on increasing the value of your property, based on detailed analyses of the location and comparable properties. In addition, we ensure that your property attracts interest in the most attractive circles of prospective buyers. Thanks to our nationwide network, we maintain outstanding contacts to wealthy private investors and commercial investors and act on behalf of numerous noted clients. Last but not least, you benefit from our wide range of exclusive marketing activities: the best basis to quickly find the right buyer for your property using a targeted strategy – with the best possible terms for you.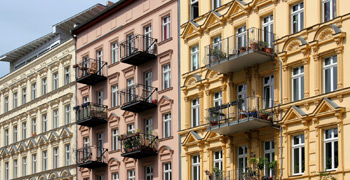 Our service for buyers
From needs assessment to investment strategy – our expertise increases your chance of increasing profits.
With individual consulting from our experts, you've already taken the first step on your way to a high-yield investment property. After compiling all the relevant factors – from your asset planning and the expected return on investment via the period considered to the investment volume – we examine the market and our extensive real estate portfolio based on your requirements and targets. You benefit from our nationwide presence in all economically relevant locations and our experts' local edge in knowledge. After all, the most interesting perspectives never arise from an isolated viewing, but insteadby reliably assessing the environment, investment conditions and performance potential. Of course, we also provide you with advice and assistance over the course of bidding and contract settlement, whether for financing or when actingas a local representative for tax consultants, property managers or notaries. This insures you are involved in every step along the way. At the same time, you have the time to concentrate on your core business – benefiting from attractive yield opportunities without any detours.