With an apartment in the Neustadt in Hamburg, every day is an adventure
Real estate between St. Michael and Jungfernstieg - What Neustadt in Hamburg is known for
The district of Neustadt is actually not as "new" as its name may suggest. The equality of Neustadt's Church Play in 1685 - which approximates in its meaning to its title as a district- has already passed 300 years ago. Meanwhile the Neustadt, located between the old town in the east and St. Pauli in the west, has become the economic and cultural center of the Hanseatic city. At every corner you come across a larger or smaller sight, you almost do not know where to look first. Historic architecture meets elements of modern architects, and the lifestyle in the Neustadt district of Hamburg is increasingly influenced by its young, determined population. Your real estate brokers at Engel & Völkers Hamburg Elbe will show you which highlights are among the most popular in Neustadt and why the sale and rental of apartments here determine the real estate market.
In the Neustadt, between Binnenalster and Norderelbe, is where you will experience historic Hamburg cultural heritage, which bears witness to a turbulent history. Public squares, such as the Gänsemarkt or the Großneumarkt, are lined with beautiful houses of old merchant families, which now host some apartments within. With the Krameramtsstuben, even the oldest row house settlement of Hamburg is located here. Also the "Michel" - the landmark of the Neustadt - derives from older days. Originally built as early as 1647, the tower of the Church St. Michaelis burned down twice. Today's construction has been in its original form since 1912 and offers visitors a breathtaking view of the city from its peak.
However, the appearance of the Neustadt would be described only inadequately when referenced as only featuring historic architectural styles: buildings such as the company headquarters of the publishing house Gruner + Jahr or the Emporio Hochhaus prove impressively that creative, contemporary architecture combined with the traditional properties can create a fascinating cityscape with almost artistic ambience. Many local residents work in one of the local office complexes and use the lunch break to take a walk along the Elb promenade or eat lunch in one of the many good restaurants. They usually live in comfortable condominiums or rented apartments, in order to combine workplace and leisure in the immediate vicinity.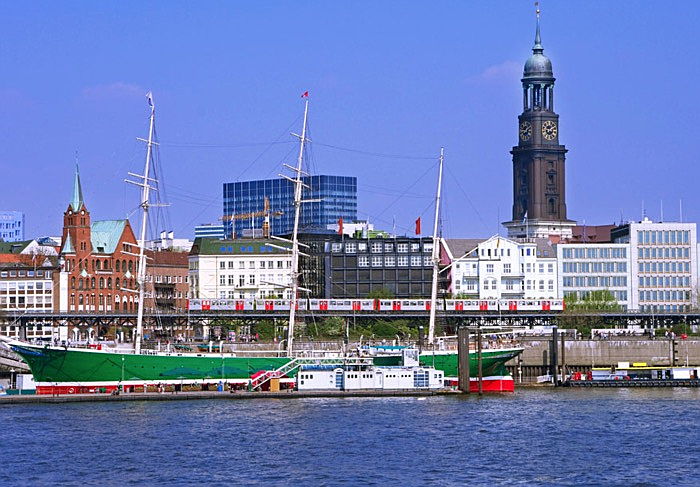 Shopping and sightseeing opportunities make your property attractive for sale and rentals
When it comes to shopping, you will not find a location better than Hamburg Neustadt. One of the most popular points shopping locations in Hanseatic style is the Jungfernstieg. The well-known promenade along the Binnenalster attracts with old-fashioned boutiques and specialist shops, but even just the stroll along the sun-drenched alley, which also houses some of the most exclusive apartments, is a special experience in itself. Once a year, Alstervergnügen takes place here - a special fair, that creates fun evenings regularly with its attractions and colorful lights.
Exclusively and up-to-date, the Neuer Wall is the place to go: on this shopping street, which runs parallel to the Alsterfleet, large stores of leading fashion designers, jewelry manufacturers, shoe stores or delicatessen stores are located. If you're still unsatisfied, the Venetian-looking Alsterarkaden are just around the corner, and offer a variety of nice shops as well as some nice cafes, whose outside seats provide a generous view of the Alsterfleet and the fantastic town hall - The Hamburg Castle ".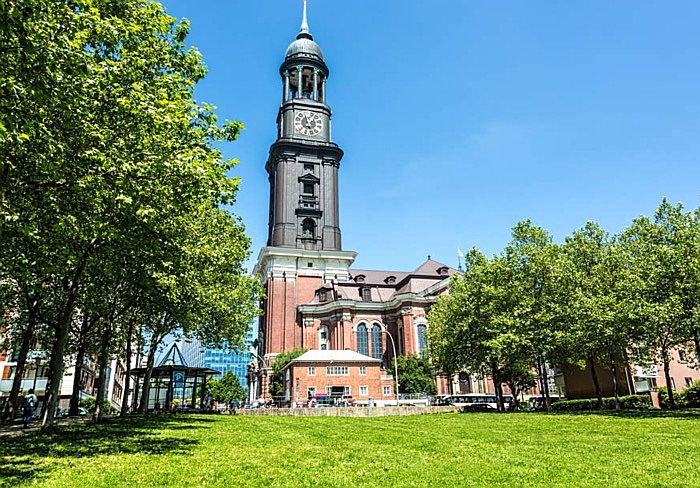 The Neustadt in Hamburg as an internationally respected real estate location
In the center of the second largest city in Germany, real estate buyers can benefit from a Europe-wide leading infrastructure. Whether it's mobility, health care, shopping, recreation, culture or education, Neustadt is always the place to go. Speicherstadt, Musical-Hafen, the Reeperbahn, the Volkspark or anything else that is Hamburg - is within a few minutes reach.
As there is a lack of space for large properties and detached houses in the inner city areas, people usually live in condos or rented apartments. The long-term observation of your real estate brokers at Engel & Völkers Hamburg Elbe suggests that there is some movement on the real-estate market, especially in terms of big markets. Many old buildings have been renovated here over the last few years, which means that their value as well as their attractiveness in sales is increasing immensely. Further noteworthy is the increased move of various small businesses and Start-Ups, which act as an employer and draw people into the Neustadt. The resulting high demand for apartments and rising prices - meanwhile an average of around 5,700 euros per square meter - have boosted the market. What it means for you as a real estate owner is that you can currently sell your apartment particularly lucratively. As a tool, Engel & Völkers Hamburg Elbe is happy to provide you with a professional estimation of your property, a broad network of partners and convincing marketing strategies. Would you like a personal consultation with one of our real estate agents? Please do not hesitate to contact us by phone or e-mail, so that we can discuss your needs - whether you are buying or selling them - in a timely manner. We look forward to you!
Would you like to get a first impression of our current online offers? By clicking this link, you can access our portfolio, the apartments for sale and other properties in Hamburg Neustadt and the surrounding areas.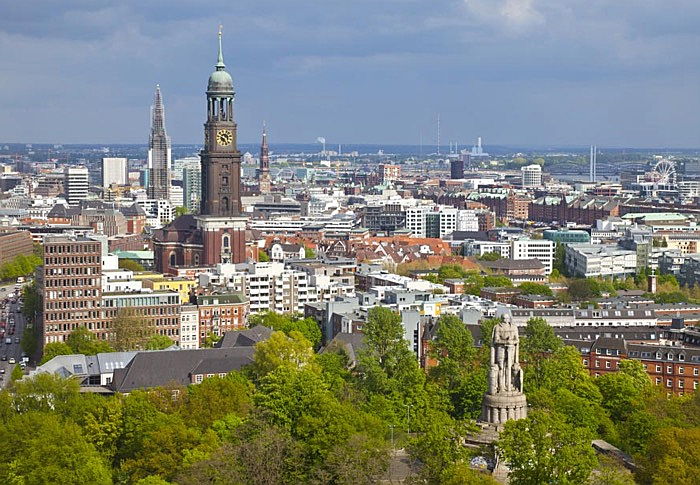 Contact us now
Engel & Völkers
Licence Partner of Engel & Völkers Residential GmbH | Engel & Völkers Immobilien GmbH
Monday - Friday: 10 - 17 h
Saturday: 10 - 13 h