Home in Munich - Home decor with a touch of colour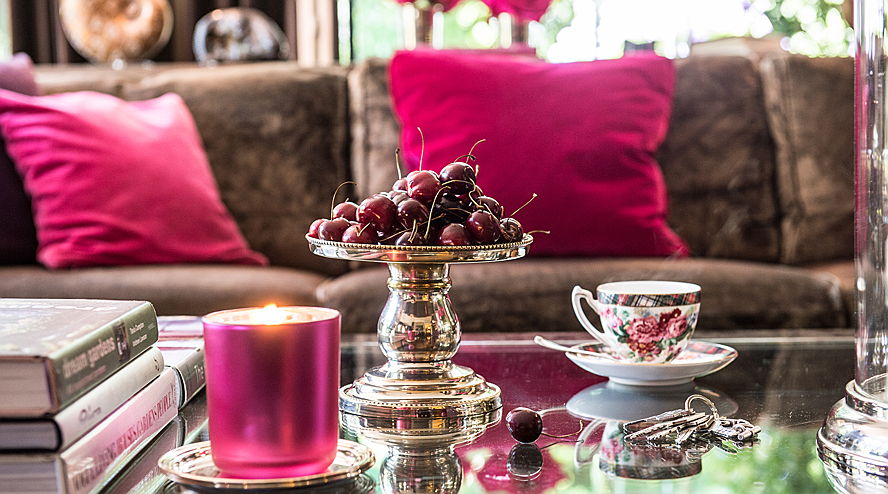 The summer at my home is pink! A clear statement by Kathrin Neureuter that we can confirm right after taking a look at the living room during our visit. Pink and black paired with soft, elegant gray tones and aubergine accents!
We were welcomed euphorically by the black pug dog Greta, showing us her home. It is obvious that every chair, every bed, and each garden chair are subject to her highness and are available to her for every occasion (best view point of the garden, nap, etc.). The patio doors in the garden are wide open during this bright blue July morning and provide a view of an unexpected, small and green jewel. High lime trees provide shade and form a green screen wall to the adjacent multi-family homes and townhouses.
I feel incredibly comfortable in this part of Harlaching because I'm only a walking distance away from all kinds of shops, but the garden brought me a real enchanted little paradise! I can reach the office in downtown Lehel by public transportation or by car in a short time, or take Greta for a walk in the woods or for a run along the Isar. The location is perfect for me. I think that an individual's home always says a lot more about the person than any other forms of expression, like fashion, hobbies, travels etc.
My home was for me, next to human connections, always the most important thing, even in recent years. Additionally, it clearly reflects my own lifestyle or my current state of mind. Chaotic or wild times, just like family phases or phases of the complete social withdrawal that I needed as well.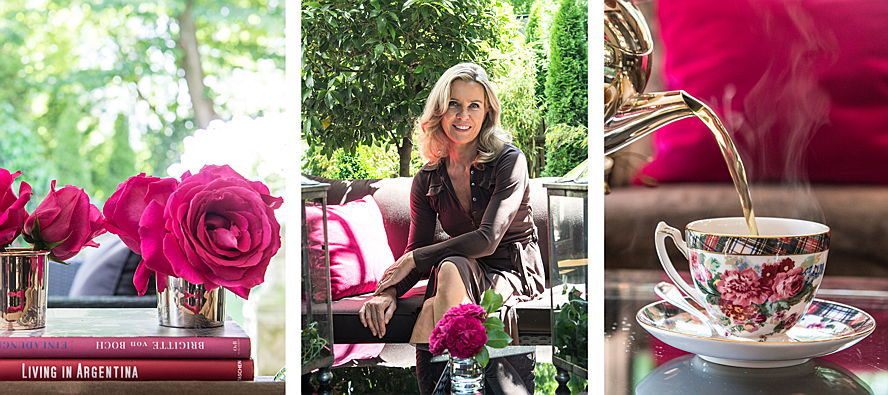 Professionally, it is a big concern of mine to accompany seniors on their way to a new assisted living. Every phase of life has different and new demands on our home! With our publishing platform "Premium living - for seniors" we give future seniors and currently elderly people a chance to be informed and think about their future home. We have been able to unite 38 residences in Germany, Austria and Switzerland to a composite group - similar to the hospitality industry. We created exclusive four and five-star residences, with excellent opportunities in the fields of housing, culture, spa, and health. Over the past 10 years, a lot has moved and evolved. Which is important, because 70-year-olds today are just too different and more demanding than before.

With Engel & Völkers Essen, you can take advantage of more than 20 years of the successful sale and rental of premium residential properties in the area of Essen as well as professional market know-how. If you are interested in selling your property, you're in good hands with us: we are pleased to offer a free evaluation of your property and determine the current market value for you. We look forward to advising you!
You will find us in Essen at the following location:
Engel & Völkers Essen, Rüttenscheider Straße 251| 45131 Essen | Phone +49(0)201 43 61 61