Investing in real estate - the Ruhr metropolis Essen is considered an interesting investment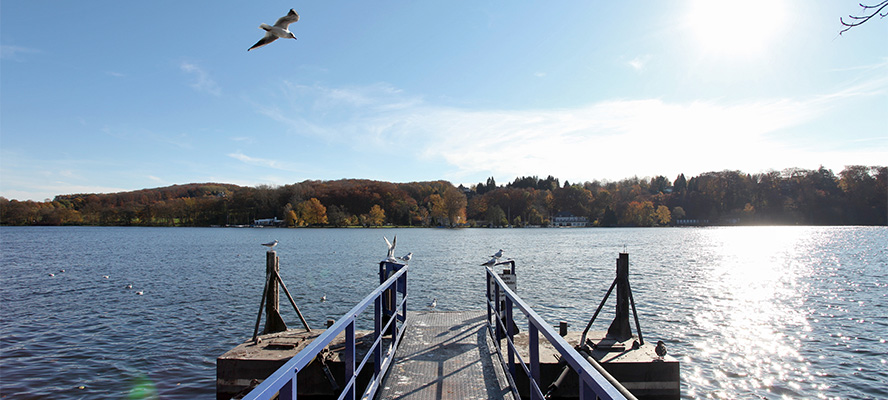 Purchase of real estate - yes or no - one question that so many ask themselves in times of low interest rates these days, assuming a certain equity exists. An investmentin "bricks and mortar" is viewed as a promising investment. The magazine "Finanztest" deals with the theme of condos or homes in the latest edition. The focus here is on areas away from the big cities, where, given the low interest rates (below 1% at 10 years), the purchase of a property can be particularly attractive.
This report focuses on the Ruhr metropolis Essen. According to the survey by Finanztest, Essen is one of the few cities with a rather moderate rise in property prices since 2011. On average, growth was twelve percent. Living in a very good location, such as in Kettwig or Bredeney also has its price. However, particularly interesting is the difference between the price per square meter of a very well-equipped apartment in a very good location (5,500 euros) and a "medium" equipped apartment in an "average" location (2,160 euros).
According to Engel & Völkers, something that is particularly popular in the property market is the entire south of Essen with Bredeney and Stadtwald with spacious condominiums and single-family homes. The extremely convenient location, the Brucker-Holt quarter is characterized by representative properties. Another prime location is Rüttenscheid with its old town houses from the 1930s, which are very popular with singles, couples, but also best agers. Properties in the districts Heisingen, Will and Heidhausen are traditionally preferred byfamilies. A particularly positive development are the water layers around the Baldeneysee and at the Ruhr. This results in a variety of high quality single-family houses and modern condominiums being built in Kettwig directly on Ruhrufer , which are ideal as an investment.
Example: Penthouse - Living room on the highest level
The average residential areas with an upward trend in Essen: Haarzopf, Holsterhausen, Huttrop, Bergerhausen, Rellinghausen, Überruhr.
Creativity in the former mining town is something this property shows.
Modern loft in a former factory in the Ruhrarea - Essen Bergerhausen
Engel & Völkers will inform you about the current real estate market in Essen an dadvise you about buying, selling high quality apartments, houses or villas in Essen. If you are thinking about selling your property in Essen, we are pleased to offer a free evaluation of your property in Essen. Contact us. We look forward to you.
Our current market report can be found here!
Engel & Völkers Essen | Rüttenscheider Straße 251 | 45131 Essen
Phone +49 201 43 6161 | essen@engelvoelkers.com