Sell ​​or buy family-friendly houses in the Beggen district
In cooperation with our expert real estate agents, your real estate sale or purchase in the family district of Beggen on the northern edge of Luxembourg City is quick, safe and at ideal conditions. Trust our years of professional experience, our current market knowledge and our access to a network of solvent buyers when it comes to the realization of your individual real estate project. In this context, Engel & Völkers Luxembourg's experience shows that young families are particularly drawn to idyllic Beggen, as the district offers a high quality of life on numerous levels.
Take a look directly at our portfolio to get a first impression of the professional way our real estate agents work and the current selecction of villas, houses and apartments for sale in Beggen.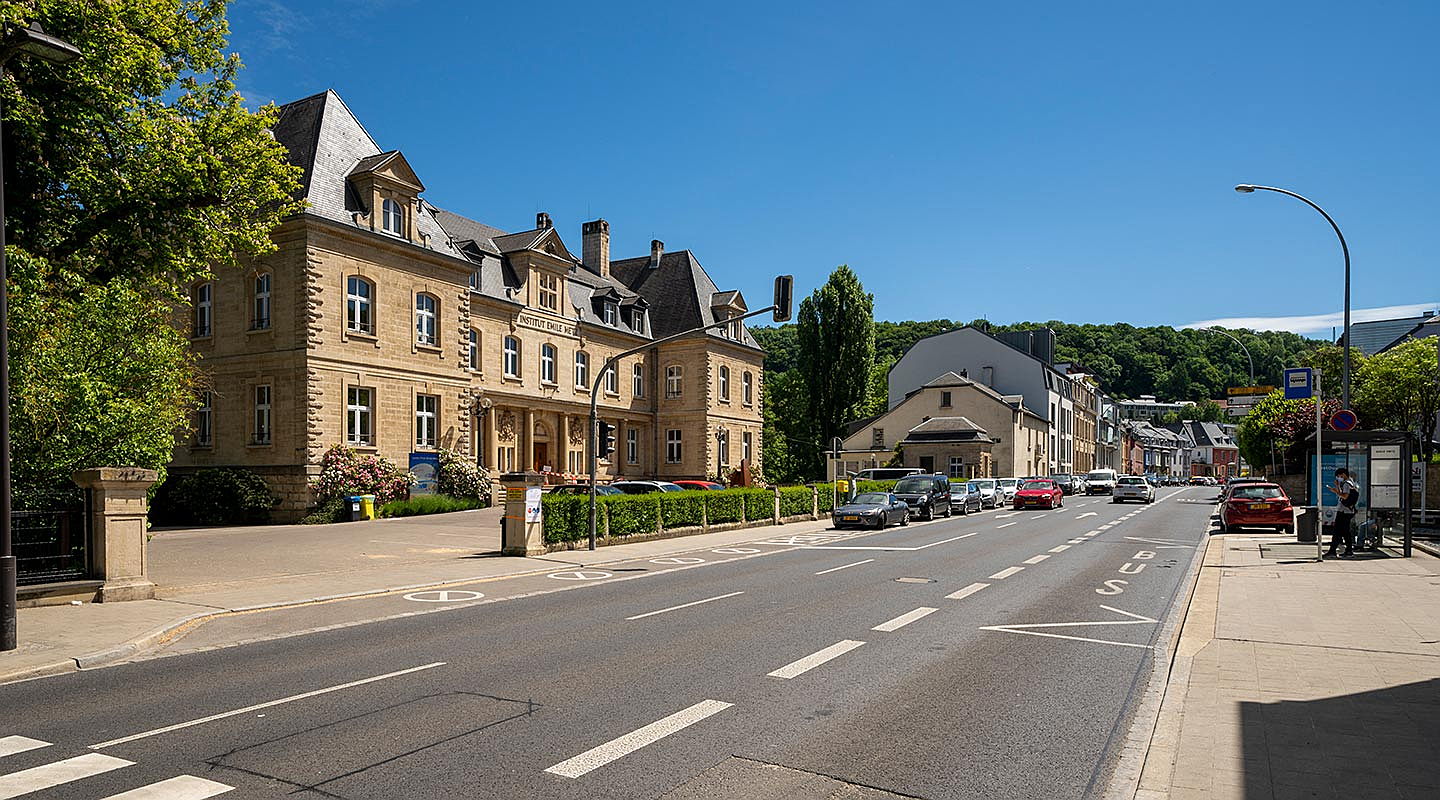 Engel & Völkers Luxembourg - your key to sales success in the green Beggen district
Our experienced real estate agents will assist you in Beggen in the north of Luxembourg with property sales or the search for your dream home. The urban area is one of the most sought-after real estate locations in the capital due to its convenient and idyllic locations. Located along the Alzette, young families can expect a picturesque residential area after buying a single-family house or town house, which with its quiet and green residential areas has a high living and living quarters Quality of living promises. Some streets even have imposing villas with the best prices for sale. With its islands in nature, numerous hiking trails and the river Alzette that flows through the district, Beggen is not only a popular recreation area, but also a sought-after residential and real estate location.
Around 3,800 residents, most of whom are young families with children, have already fulfilled their dream of living in a postcard idyll in cooperation with their personal real estate agent in Beggen from our team of experts in Luxembourg. In the neighborhood of Beggen Castle, where the Embassy of the Russian Federation is located today, the Center Espace shopping center and numerous restaurants, cafés and educational institutions, prospective property buyers in Beggen are aware that they lack nothing. Rounded off by an excellent connection to the city center thanks to several bus routes, well-developed bike paths and an excellent road network, owners in Beggen are offered good sales prospects for their house in the countryside.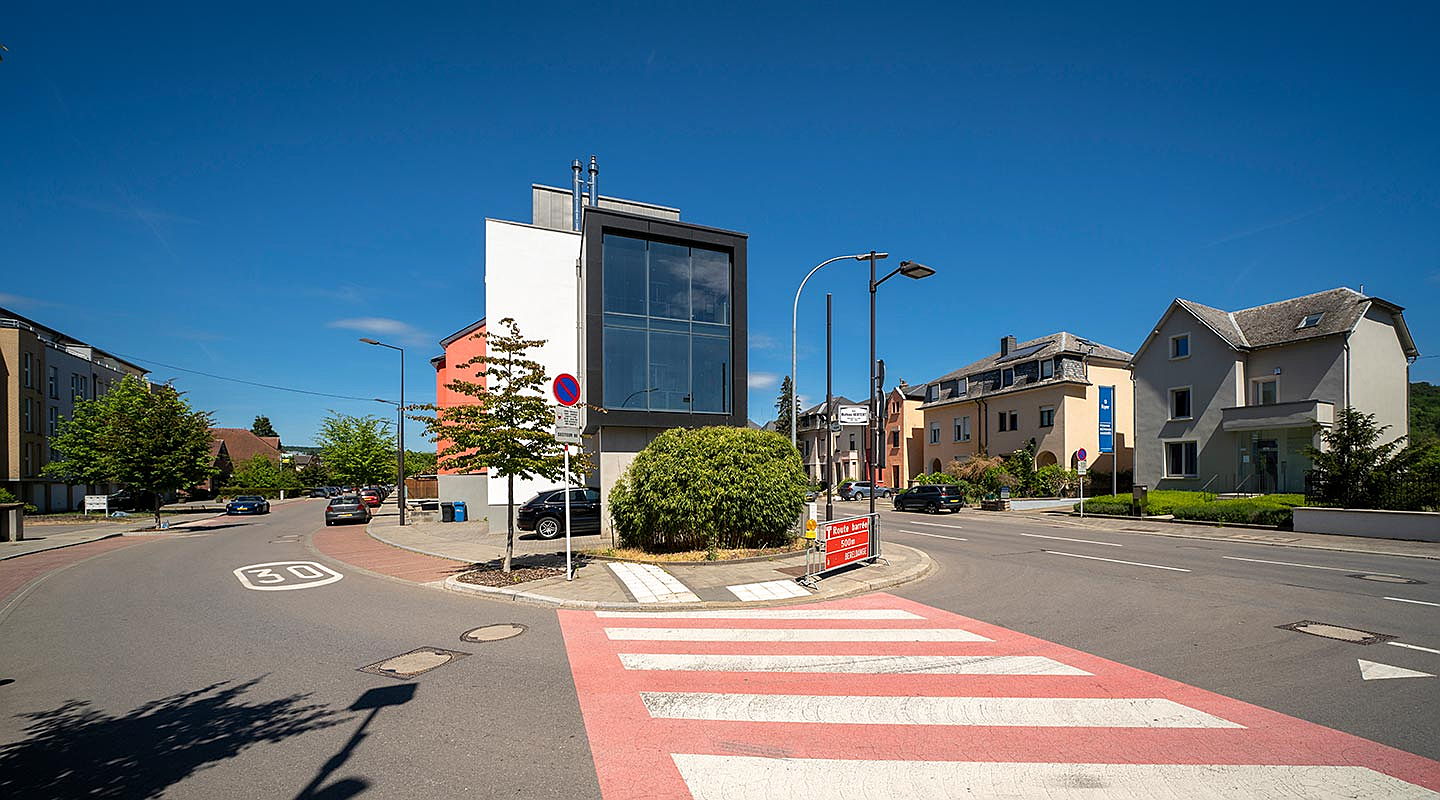 Beggen - the prospering real estate location in the context of real estate sales
In order to ensure the quality of life of its residents and to constantly lead them to a new level, numerous new projects will be developed and properly implemented in Beggen in the coming years. Whether installing a treatment system for the backwash water, replacing the bridge over the Alzette river or building a communication center for the deaf and hard of hearing: with the purchase of a single-family home or a semi-detached house in the countryside, you are investing in a promising future at the Beggen property location. But not only on an economic basis, but also on a property-related basis, the urban development is characterized by progress and allows homeowners to benefit from lucrative profits in the sale of their house or apartment. Real estate projects such as the intergenerational residence "Doheem mateneen" have already been successfully implemented in the past. This brought together senior citizens and students from the University of Luxembourg with around 25 apartments.
In addition, various leisure areas increase the attractiveness of the Beggen sales area. Various playgrounds, a soccer field, the Stade Beggen and the local tennis club increase the buying interest of sports enthusiasts. The large number of green areas enables you to live at the pulse of nature and also offers a picturesque setting for hiking, cycling or recreational activities not far from your own home. On the recommendation of our reliable real estate agents, residents should also take part in the cultural events in Beggen, which are held in and around the local cultural center. Owners benefit in particular from the popularity of the traditional "Buergbrennen" festival for their property sales, which is celebrated every year during the carnival season at FC Avenir Stadium. These and many other advantages are equally convincing arguments for buying and selling a property in Beggen.
Why selling a property with our real estate agents in Beggen is worthwhile
We support young families and other interested parties in Beggen with our all-round service, which ranges from the market price assessment of your sales property or the choice of the right property location through the design of a targeted sales or purchase strategy to after-sales support after successful completion. Of course, we are also your ideal contact if you are interested in renting or renting a single-family house or townhouse in Beggen. Take a look at our portfolio to gain insight into our current real estate marketing. Schedule your individual consultation in our real estate office in Luxembourg City to get comprehensive advice on your project from our expert real estate agents.
Sell ​​your property in Beggen with us!
Real estate for sale and rent in Luxembourg
We also offer our services at the following locations:
Contact us now
Engel & Völkers
Licence Partner Luxembourg