Professionally sell & buy stylish real estate in Bonnevoie
Southeast of the city center is the attractive real estate location Bonnevoie, where our experienced real estate agents work for you with our world-renowned real estate service. The real estate agency Engel & Völkers is the ideal contact in and around the capital of Luxembourg for any sales or purchase projects, that revolve around long-term and future-oriented investments as well as lucrative marketing. From a gorgeous villa to a family-friendly townhouse to an apartment in the1950's aesthetic: with your Engel & Völkers real estate agent in Luxembourg, your sale or purchase of a property in Bonnevoie will be a success.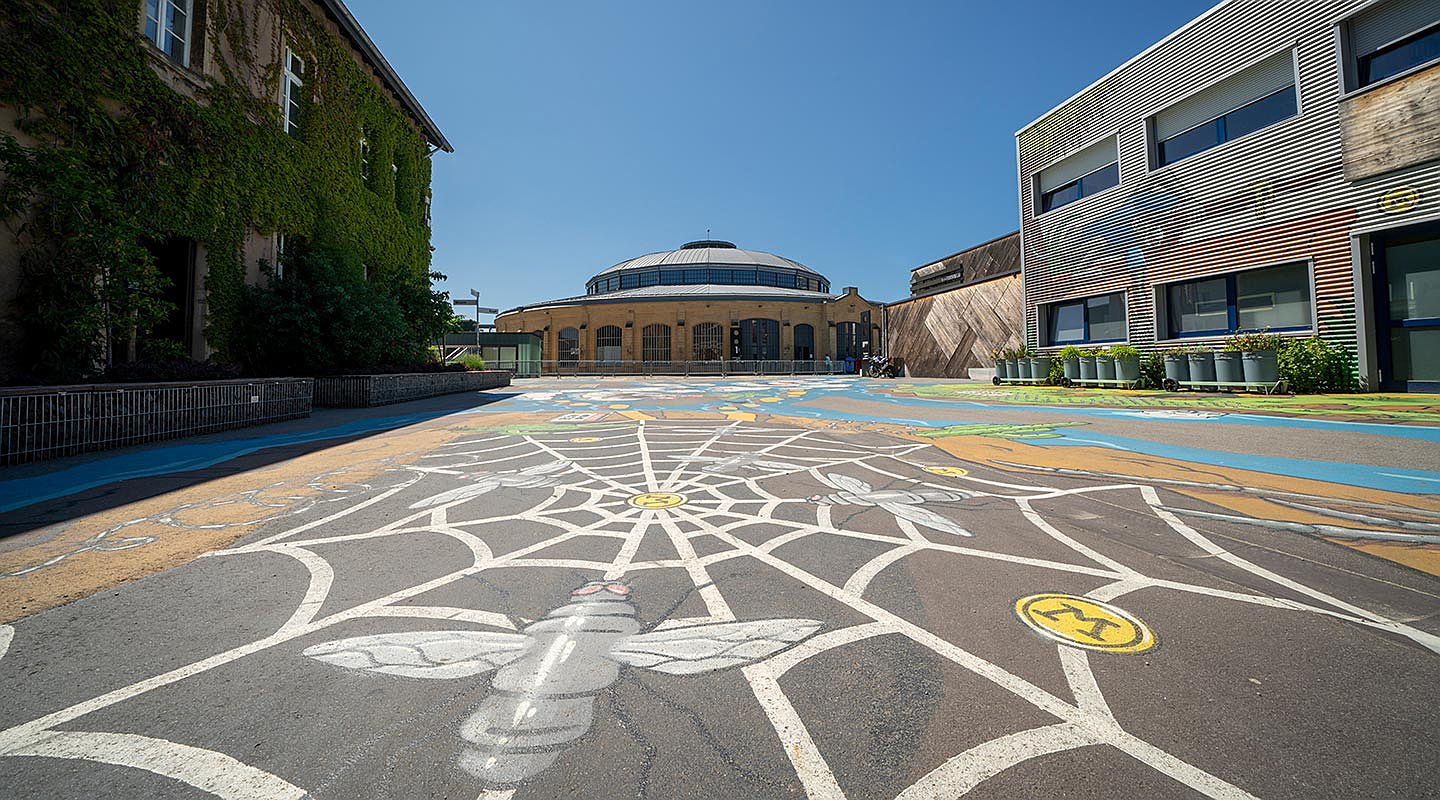 British flair in Luxembourg: Plan your property sale in Bonnevoie with our expert real estate agents
Accessible on foot from Luxembourg train station, the Bonnevoie sales area is enjoying increased real estate demand from a wide range of buyer target groups, according to the market analyzes of our real estate agents. As one of the capital's most multicultural neighborhoods, Bonnevoie is popular with young singles and couples, professionals, and families alike for the purchase of condos and houses. Also known as "Bonneweg" in German, the residential district with more than 17,000 inhabitants is one of the most populous districts of the city of Luxembourg. From an administrative point of view, divided into the parts of Bonnevoie-Nord and Bonnevoie-Süd, both areas complement each other to form a homogeneous community, which is characterized by a strong social mix, local transport development and various shopping, service and educational opportunities for everyday needs. Due to its excellent infrastructure, it is increasingly developing into a central district that is suitable for all types of real estate transactions. In spite of its urban character traits, prospective buyers will also find a variety of quiet locations in the Bonnevoie sales area, which in combination with dreamlike colorful houses are often reminiscent of British streets and underline the multicultural ambience.
Plan your property purchase or the sale of your townhouse, your old building or modern apartment in Bonnevoie in cooperation with your real estate agent from Engel & Völkers Luxembourg. We know the top locations and current market details that will make your project profitable in the long term.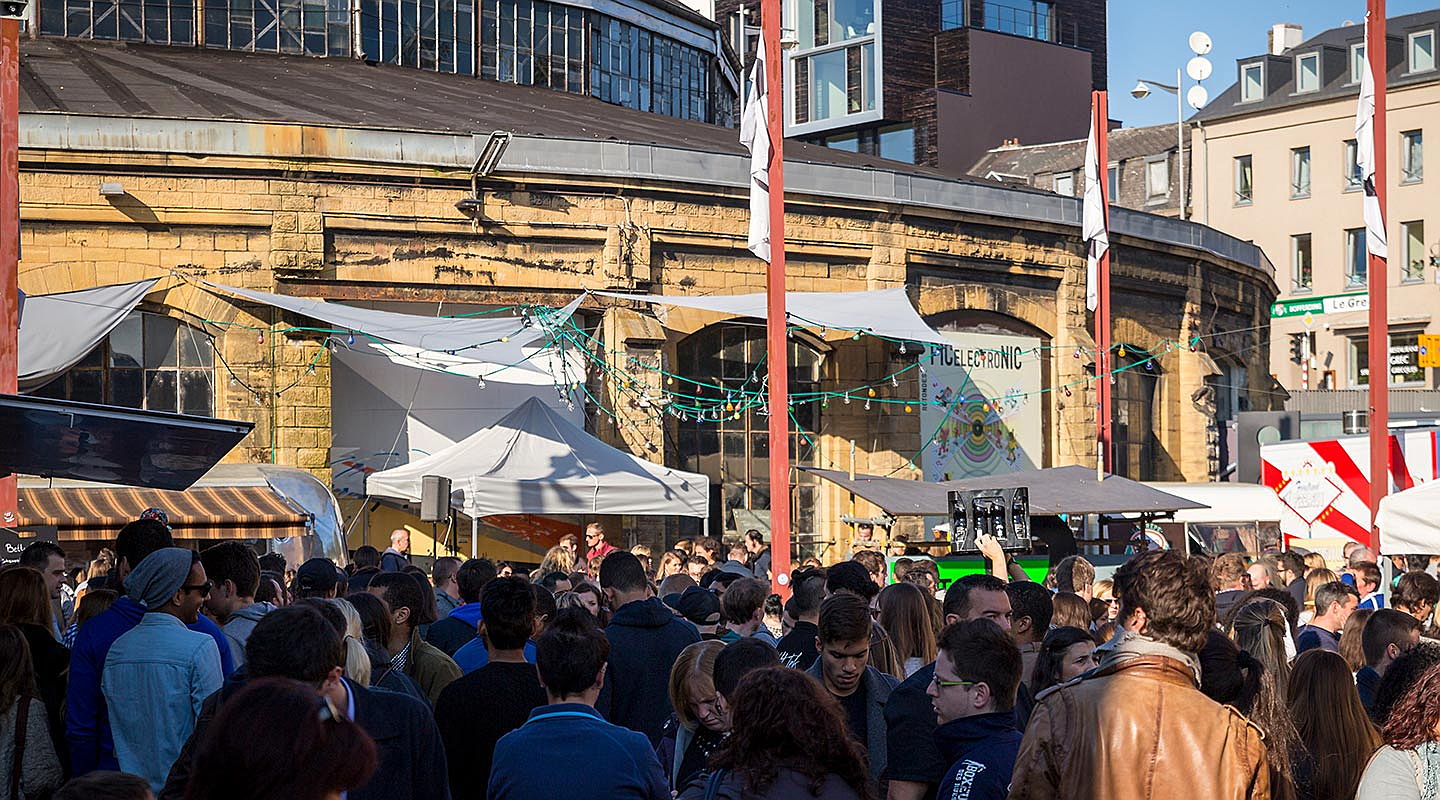 Bonnevoie's high quality of life and living benefits homeowners when selling real estate
Since the construction of the former Cistercian monastery in the 12th century, urban development has been promoted by connecting the Luxembourg train station to the rail network. Residential areas, schools and shops were soon built, which still generate international interest in buying. Nowadays, owners of a modern apartment or townhouse can benefit from Bonnevoie's excellent social infrastructure, which primarily relates to an extensive selection of leisure activities. Numerous local recreation areas such as the nearby Alzette valley or the park of the water tower in Kaltreis give space to recharge your batteries. Sports facilities such as the local swimming pool, various football stadiums such as the Stade Achille Hammerel, the tennis club Bonneweg or the boules court delight a sports-loving clientele and convince them to buy real estate. But even if you sell your apartment or house to a culture-enthusiastic group of buyers, thanks to various cultural sites such as the Center for Artistic Creation - Les Rotondes - the Banannefabrik or the Music Center Bonneweg on Rue Pierre Krier, you'll get your money's worth after buying your property. As a special highlight of the cultural area, our expert real estate agents recommend the Théâtre Ouvert Luxembourg (TOL) to experience a traditional play. On the other hand, the Bouneweger fun fair invites you to get to know its new real estate location every summer. These and many other highlights await prospective property buyers after their house or apartment sale in Bonnevoie.
Looking for a real estate agent in Bonnevoie? Engel & Völkers Luxembourg is your partner!
Only a few minutes drive from the city center, Bonnevoie offers a long list of advantages that favor property owners. Take the first steps for your sales project in Bonnevoie and let our experienced real estate agents make a non-binding assessment of the current market value of your villa, town house or old-style apartment in the style of the 50s. Together with your real estate agent, design a targeted marketing strategy to successfully complete your sale. In addition, we are also available to answer any questions you may have about buying a property, renting or renting residential property.

Arrange your individual consultation in our real estate office in Luxembourg City to find out the latest specialist information and market details tailored to your project. In our Engel & Völkers portfolio we present our current selection of properties for sale in Bonnevoie.
Sell ​​your property in Bonnevoie with us!
Real estate for sale and rent in Luxembourg
We also offer our services at the following locations:
Contact us now
Engel & Völkers
Licence Partner Luxembourg