Interview to Smadar Kahana, License Partner and Managing Director at Engel & Völkers Marbella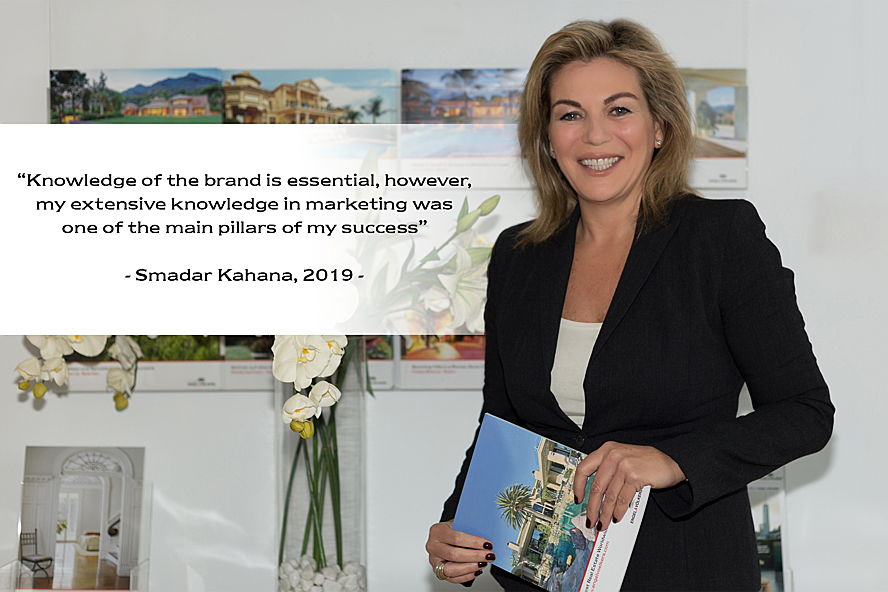 1. You have had different roles at Engel & Völkers, from being part of the marketing department to have your own license. How has all this influenced the success of your company?
Knowledge of the brand is essential, however, my extensive knowledge in marketing in the past was one of the main pillars of my success and continues to be. The right marketing for sellers and for buyers is producing the results. You can have the best product if no one knows it, there's no results.
2. Even though Marbella is one of the most attractive areas for real estate in Spain, there are a lot of players. What is your main differential value?
Being a big international brand with offices all over the world.
3. What advice would you give to someone who is about to open their Engel & Völkers franchise? What areas should be a priority?
Of course A1 locations but also to have mid-market there. The biggest challenge when you open a franchise is to build a team, but we all know that this is difficult as in the beginning there are only a few sales. Therefore, listing in the mid-market will enable more rapid sales and this will keep the agents.
4. Keeping a team motivation is directly related to business results. How do you motivate people who work and collaborate with Engel & Völkers Marbella? 
This is our biggest challenge. If the sales are down, it is very difficult to motivate the team, therefore the challenge is to build the hope and show the way to get there. if there are sales in the office there is hope for everyone but no sales means, we need to work harder to get the owners to understand the market and to lower prices which will result in sales. Team activities and celebrating small successes are essential.
5. What are the main skills you look for when it comes to choosing a real estate consultant?
Our first requirement here is languages. English and Spanish is a must when we need to incorporate a candidate. It's also important to have professional working experience in the past, preferably in a big or corporate company so they can adapt to our system easier. Entrepreneur spirit and sales skills are a must. Our market is very competitive and without sales skills, the agent will not survive.
6. Marbella is a destination chosen by thousands of people from different parts of the world. What makes it so attractive when it comes to real estate?
Marbella has the best weather in Europe so it always attracts buyers from all north European countries as a second residence and ensure a good investment in the long run.