What are the first steps for heating system updates? (GEAK classification)
In order to be able to answer the question of whether your own house is affected, it is advisable to contact a heating planner or another specialist in good time for advice on modern heating systems. These specialists will make an on-site appointment and examine the situation. As with a medical history, an inventory is taken and the existing heating system is documented. It is also important to check whether certain alternative proposals can even be implemented at all, because new heating systems, in particular heat pumps, require both the actual consumption and statements on the quality of the building envelope for sizing. By calculating the energy index, the necessary heat output can also be calculated and the heat distribution can be assessed (max. feed flow for heat pumps). It is also essential to have an official building energy certificate from the cantons, GEAK for short, drawn up for the building.

The following statement can be made as a possible rule of thumb: Buildings constructed post 1990 or buildings from the 1960s to the 1980s in which windows, facades or roofs were renovated, fall under Category D or better. Buildings with the Minergie standard always have a GEAK classification better than D.
GEAK

The GEAK (building energy certificate of the cantons) is a 4-page document, which outlines the energy condition of a building in a clear presentation. It is a standardised calculation that is uniform across Switzerland. This energy label includes basic recommendations for renovation measures and differentiates between the efficiency of the building envelope and the overall energy efficiency.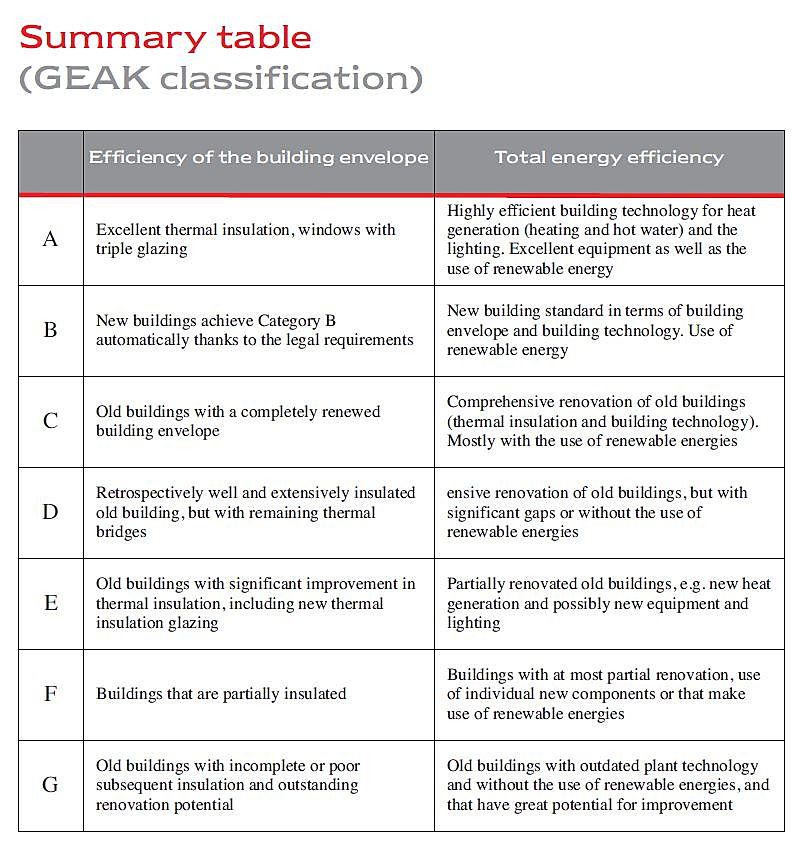 All chapters of the guide at a glance
Contact us now
Engel & Völkers
Licence Partner Switzerland
Poststrasse 26

Switzerland
Our opening hours
Mon - Fri 9 am to 6 pm