Urban mobility is evolving, and it's affecting the real estate market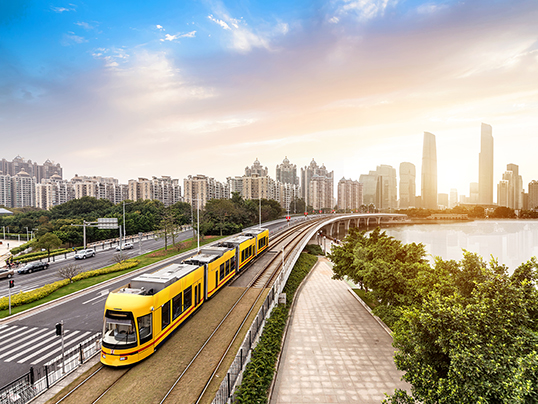 The status quo
Thanks to a combination of health concerns, environmental issues and a lack of space, cars are becoming less central to the cities in the future. Instead, the people climbing onto the housing ladder are opting for apartments in busy urban centres. With the increasing cost of motoring, many choose not to split their money between housing and car-ownership, instead focusing on getting onto the property ladder in a location with easy public transport or walkable access to nearby work opportunities and amenities.
The rise of 'green' travel
On a macro level, governments and municipal authorities are facilitating this shift by increasing connectivity within cities. This is not just through improvements to metro, bus and train transport, but also the growing cycle networks that are championed by the European Commission.
On a micro level, public transport and cycling are increasingly important in urban mobility to Europeans. It's a clear sign that the shift towards shorter journeys using greener transport methods is a lifestyle choice that's here to stay.
There are also economic shifts that are changing the urban mobility landscape. The motoring industry and sharing economy are rapidly adapting to meet millennial lifestyle choices. We can see it in the rise of greener vehicles like hybrids, electric cars, and shared autonomous vehicles.
Expanded influence
It's not just within cities that transport developments are affecting the housing markets. Connections to nearby suburbs and towns have drawn big infrastructure investments in recent years and these have boosted rural mobility and therefore property prices in affected areas.
London's Crossrail project is an excellent example that's demonstrably impacting house prices. Similar local and regional transport initiatives can have the same impact, simply because they draw more and more buyers into areas that boast access to urban amenities, without the sacrificed space, leading to greater rural mobility.
These new developments will increasingly make longer journeys more ethical and less stressful. As a result, we will see suburban and rural communities opened up to millennial buyers, who will still be able to access the city centre amenities without sacrificing their space or values. As trends show, increased transport connectivity and high real estate prices in the cities lead to increased property values, so this will mean that house prices will begin to creep up in areas outside city centres once more. Furthermore, demand being spread among suburban and rural areas could temper urban price growth.
This trend is already underway in some areas, with some analysts claiming that urban property prices are already stabilising. So now may be the time to look for opportunities in the suburbs and beyond.