Space for the future
In the "Factory Berlin" the digitisation of the economy is in progress. Udo Schloemer lures start-ups into inspiring spaces.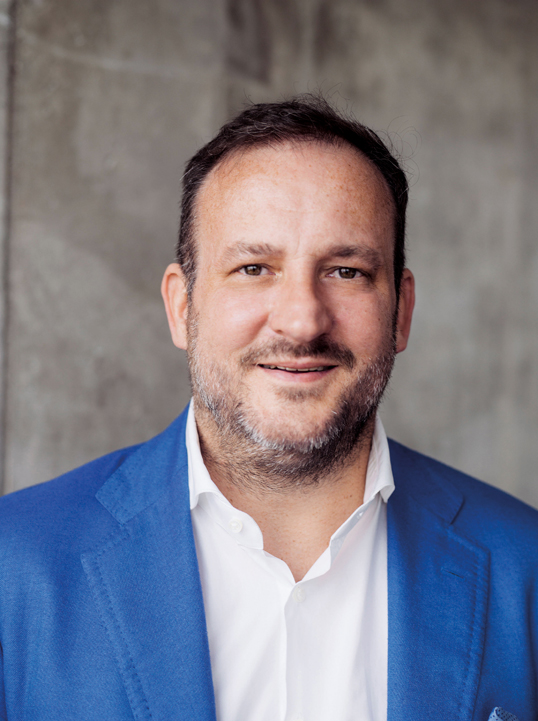 "Factory Berlin" sounds like a hip location. What exactly happens there? To put it in a sentence: "Factory Berlin" is the first business club for start-ups. In our club we bring together founders, investors, freelancers and established entrepreneurs. The heart of this is our factory building in Berlin-Mitte, directly on the strip of the Berlin Wall. The object is virtually our clubhouse, where our members come together to meet, exchange and work.
With which concrete objective did the "factory" go? The world is changing rapidly and technology is the key to this progress. Those companies who understood and seek the innovative power of start-ups will secure and expand their market power for decades. Those who refuse the digital transformation, however, will disappear within a few years. Here we start as a "factory".

Do startups need a special atmosphere? To be able to unfold, to be creative and innovative, you need the appropriate environment. We talked to many young people about how they want to work in the future. We also worked with interior designers and looked at similar spaces in New York, London and Amsterdam. We wanted to create spaces where people feel comfortable and start to encourage communication.

The focus is the idea of ​​community. Cool rooms are a nice thing, but what else do you offer? We are an innovation community and offer more than just classic co-working. With our factory membership model, we create a physical and digital networking and collaboration platform. Membership gives us access to our community, a network of the most innovative and influential start-ups, investors, companies, politicians and the media.