Real estate guide in Levallois-Perret
Levallois-Perret, the ideal location near Paris
Living in Levallois- Perret: a pleasant and peaceful suburban life
Investing in real estate in Levallois-Perret
Levallois-Perret, like the neighbouring Neuilly-Sur-Seine or Boulogne-Billancourt, is a stone's throw from Paris and very accessible by public transport. Levallois attracts many people hoping to make the most of its proximity to Paris whilst also getting some space from hectic city life.

Levallois-Perret, the ideal location near Paris
Levallois-Perret is a commune in the Hauts-de-Seine region (92) which is bordered by Courbevoie, Neuilly-sur-Seine and Asnières-sur-Seine. All you need to do is cross the ring road and you'll be in the 17th arrondissement. Next to Levallois-Perret are other calm and peaceful communes which border Paris.
Levallois-Perret benefits from a pleasant and practical geographical location, which is well connected with public transport such as the suburban trains which are easily accessible from the Saint-Lazare station. Levallois-Perret is also served by the Parisian metro line 3, connecting it with the 17th, the 2nd and the 3rd in a matter of minutes, and ending up in Bagnolet. The town is also on the RER C which links it to other suburbs and the west of Paris.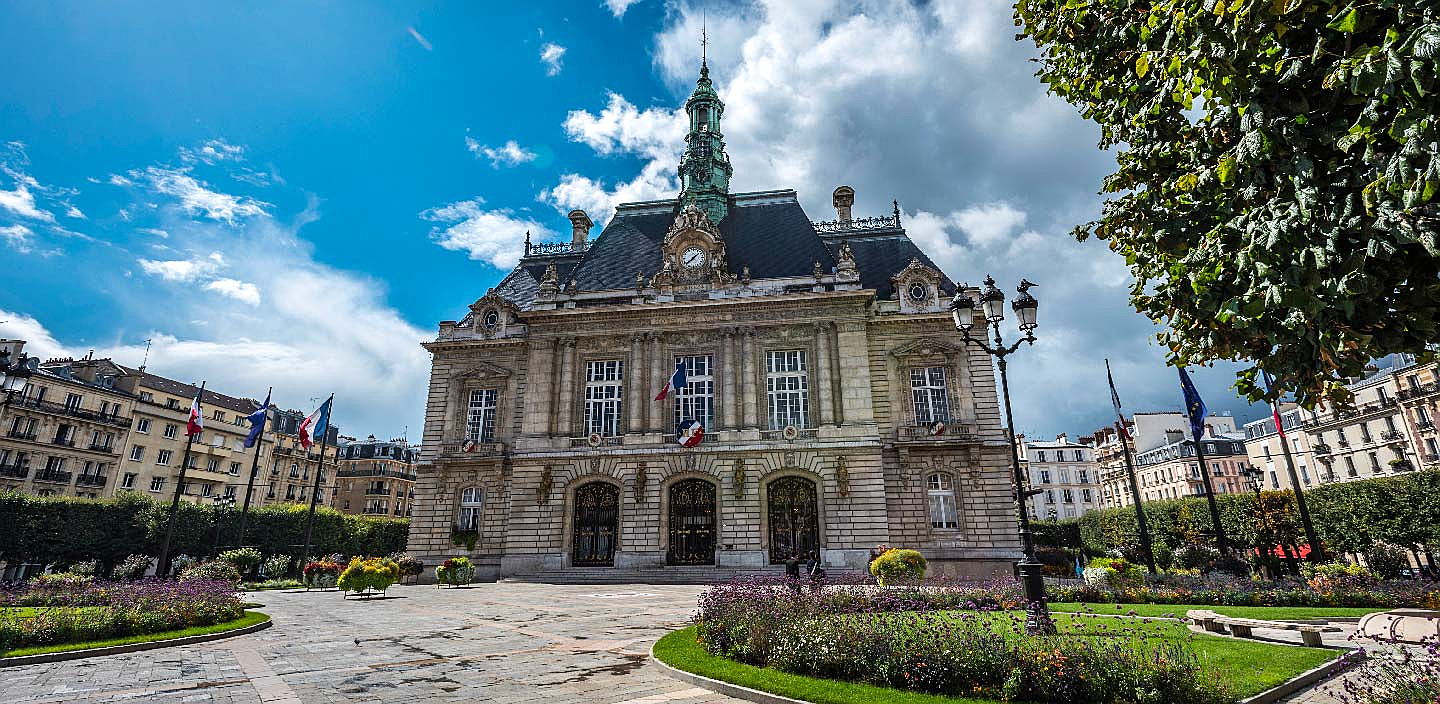 Living in Levallois- Perret: a pleasant and peaceful suburban life
Levallois-Perret is well known for its quality of life. It is a calm and family friendly place to live, seeming far removed from Paris. There are rarely car horns honking and loud noises, and Levallois-Perret is not the sort of place where parties last until the early hours of the morning, even though it is still a very dynamic area with lots of activities on offer.
Buying an apartment in Levallois-Perret is a way to benefit from numerous green spaces. The town is filled with them for the pleasure of its residents. It has 8 parks, 18 squares and a hundred small islands in addition to 1000 plant pots installed around the town with 162,000 plants and 11,000 trees. Finally, Levallois-Perret is also home to 41 bee hives in the Alsace park and on the Ile de la Jatte, which house over 2 millions bees whose honey is sold each year et Levallois Découvertes, a great initiative to connect residents to nature.
Recently viewed properties
Investing in real estate in Levallois-Perret
Levallois-Perret is invested in the well-being of its residents, namely: education, activities, sports and support for the elderly. The council thus makes room for education as well as childcare and nursery. The town has made 966 places available for young residents and has created the concept of a welcome structure, which was approved and tested by the city itself: discovery gardens welcome children 1 to 4 days a week before they attend nursery school.
Levallois-Perret also proposes numerous initiatives to support the elderly. Alongside these offers, Levallois-Perret offers clubs for specific activities, where those interested can play billiards or scrabble or attend gym classes. The public library offers a free programme for the over 60's who are also invited to a festive event of their choice at Christmas. Finally Levallois-Perret offers structures and sporting activities for all the residents, in proportion to its population. There are no less than 10 stadiums, swimming pools, sports centres and gyms spread around the town offering numerous possibilities to residents.
It is clear that buying an apartment in Levallois means getting access to public services for all ages, and this is precisely the point that should be a criteria when you are buying a property.
Buying an apartment in Levallois-Perret will cost an average of €8366 per square metre. Buying real estate in Levallois-Perret is an interesting investment as each year the price per square metre increases in value. In the last four years it has increased by €1000, which reassures future buyers of the potential of their purchase. More expensive that Boulogne-Billancourt but less expensive than Neuilly-sur-Seine, Levallois-Perret is the perfect middle price point which lacks nothing that the other two towns provides, and offers interesting public services.
Read more about the parisian arrondissements.