Property prices in Carinthia are going up, particularly around the Wörthersee lake. In contrast, prices for residential properties outside the Klagenfurt region are more moderate. Strong demand is driving price increases in Klagenfurt and Villach, while premium properties around the large lakes and in Upper Carinthia are also popular.
1. How is Carinthia's property market developing?
In most cases, average property prices in Carinthia are moderate. The district of Klagenfurt-Land is an exception to this, due to the significantly higher prices which are achieved for properties around the Wörthersee lake. In 2020 the average sale price for freehold apartments in this district was 5 000 EUR/m², representing an increase of 44% over 2015. Prices in the cities of Klagenfurt and Villach and in rural areas are much lower.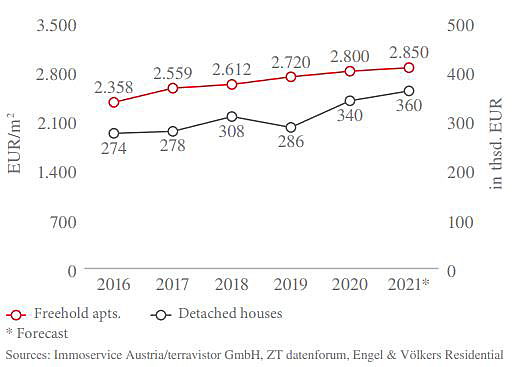 2. How much does a freehold apartment cost in Klagenfurt?
In 2020 freehold apartments in Klagenfurt cost an average of 2 800 EUR per square metre, with an upward trend. This is a reflection of the city's good development and growth as a residential and business centre. As Austria's sixth largest city Klagenfurt recently broke the 100 000 resident mark. Excess demand for residential property is particularly pronounced in city centre districts. In addition to this, new regional planning laws should further upgrade inner city areas.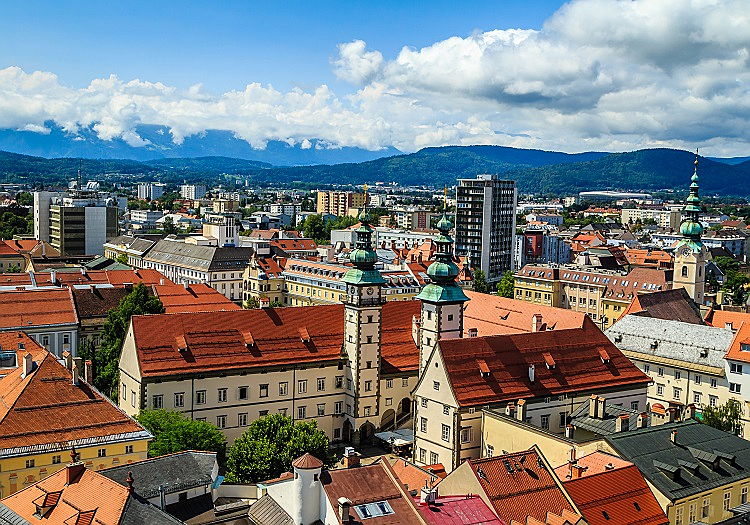 3. What impact does location have on prices in Klagenfurt?
Klagenfurt's best locations are in the Innere Stadt and Villacher Vorstadt districts, where residential properties are particularly sought after.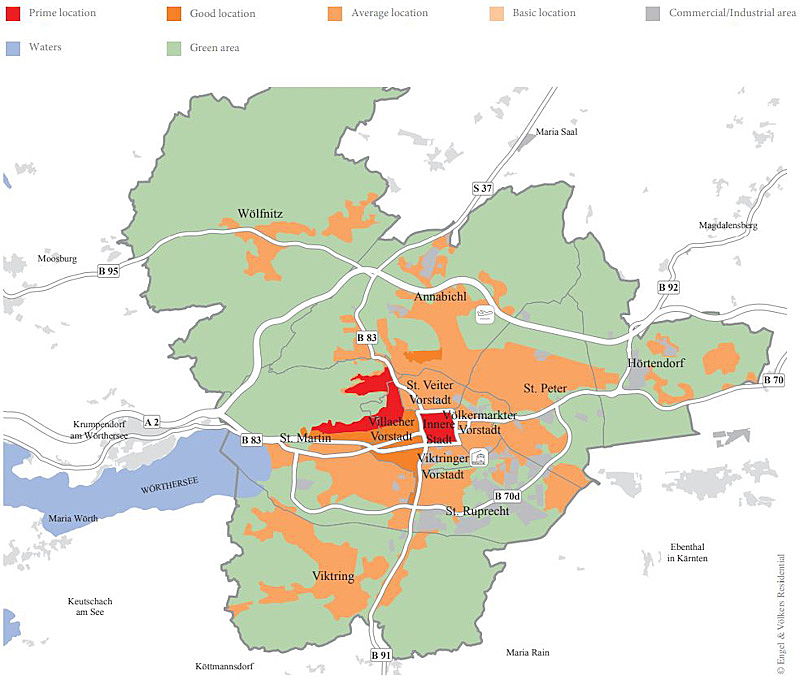 Sale prices for residential properties by location in Klagenfurt

4. How much do residential properties cost in the Wörthersee lake – Lake Ossiach region?

Lakeside properties are very popular and there is a scarcity of both buildings and plots in good to prime locations. Prices are correspondingly high, whereby there is a significant variation between the two lakes. Properties around the Wörthersee lake are much more expensive than around its neighbour to the northwest, with a top price of EUR 14 million achieved in 2020.

5. How much do residential properties cost in the Upper Carinthia – Lake Millstatt region?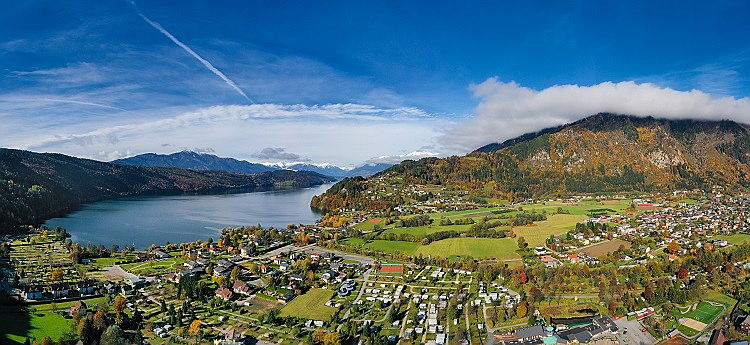 The Upper Carinthia – Lake Millstatt holiday region in Austria's southernmost federal state is known for the diverse range of mountain and lake experiences it offers. The region includes the higher altitude western and northern areas of Carinthia, with demand for residential property strong and often exceeding supply. Prices are, however, still moderate when compared to the rest of Austria. Properties can still be purchased for less than one million euros, even in prime locations, and the average price is some EUR 250 000. Engel & Völkers however forecasts a significant increase in prices across all locations.
6. Your contact – Here's what the local expert says
"Carinthia offers a unique combination of beautiful rural areas; a high recreational value; a perfect location and low property prices."
Thank you for your request. We will contact you shortly.

Your Engel & Völkers Team
Contact us now
Vancouverstraße 2a

Deutschland

Fax:

+49(0) 40 36 13 12 22