Demand for properties offering a high quality of life is high and has resulted in an increase in prices in Styria. Diverse rural areas with vineyards and skiing areas and the state's capital city Graz are popular places to live and to spend holidays.
1. How is Styria's property market developing?
Property prices in Styria are still moderate, with large numbers of homes currently being purchased in the metropolitan area of Graz in particular. Over 50% of the transaction volume for freehold apartments was generated in the city. In addition to this, the surrounding area is also experiencing a strong price dynamic. The highest prices are being achieved in the Murau district.
Demand for holiday homes in Styria is also increasing significantly. One of the factors in this is the excellent rentability of such properties. The most popular regions in the state are Schladming-Dachstein and southern Styria.

2. How much does a freehold apartment cost in Graz?
Prices for residential properties in Graz have been rising for years now, however they are still moderate in comparison to other major cities. In 2020 the average price for a freehold apartment in Graz was a record-breaking 3 440 EUR/m² and this figure is expected to be even higher in 2021.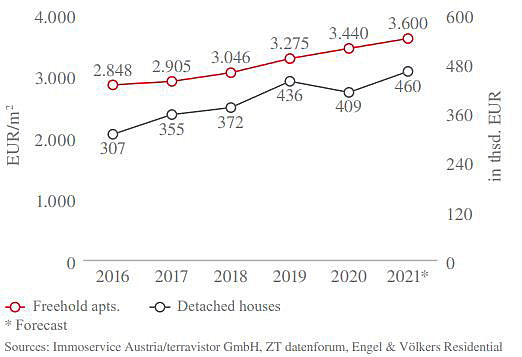 3. What impact does location have on prices in Graz?
The best locations in Graz are in the city centre as well as in the northern and eastern districts, where the highest property prices are achieved. Andritz, Geidorf, Waltendorf, Sankt Leonhard, Sankt Peter and Mariatrost are all prime locations.
Freehold apartment prices in various residential areas of Graz (EUR/m²)
Sale prices (EUR) for detached and semi-detached houses by location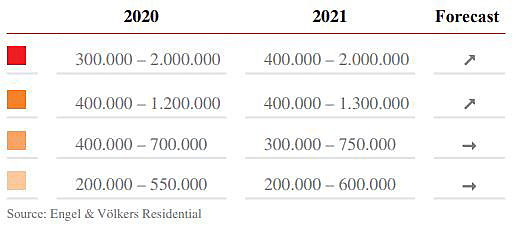 4. How much do residential properties cost in Schladming-Dachstein?
Schladming-Dachstein is one of the largest tourist regions in northwestern Styria and a popular destination in both winter and summer thanks to its unique charm. Demand for holiday homes and investment properties is particularly strong in the luxury segment, however it is extremely rare for such properties to come onto the market. In prime locations prices of up to around two million euros can be achieved.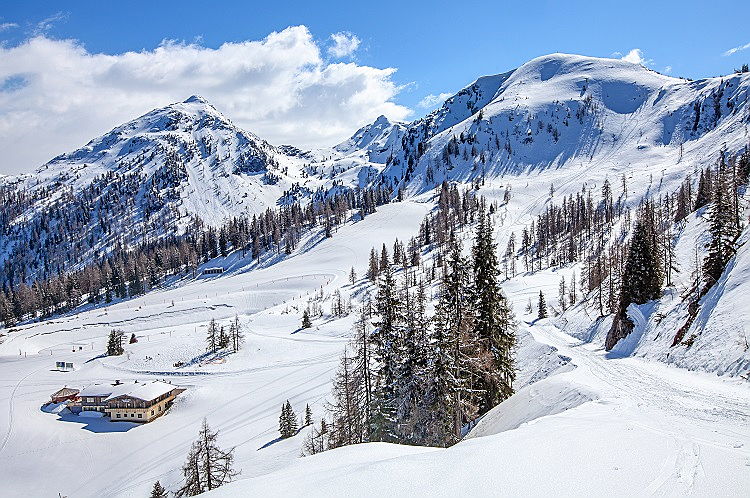 5. How much do residential properties cost in southern Styria?
Southern Styria, also known as "Stryian Tuscany", is characterised by rolling hills and unique undulating vineyards. In comparison to Austria's Alpine regions prices for first and second homes are moderate, however are significantly higher in prime and good locations. Average prices for detached or semi-detached houses have been rising continuously since 2016 and are currently around EUR 220 000. Demand for premium holiday properties in particular is strong.


6. Your contact – Here's what the local expert says
"In Graz you can enjoy urban flair with none of the disadvantages of a large city. Its peripheral areas are also popular, attracting people who enjoy being in the countryside, far away from the hustle and bustle of city life. Styria has a lot to offer in this regard. Its market is characterised by beautiful detached houses; countless holiday homes and outstanding luxury properties. In addition to this, Styria's overall infrastructure is almost perfect."
Thank you for your interest.

Contact us now
Vancouverstraße 2a

Deutschland

Fax:

+49(0) 40 36 13 12 22